Daft punk It is one of those bands that no matter how the years go by, it will never go out of style. Their last album was Random Access Memories (2013) and, although it was thought that they would give a world tour, this did not happen. At least not since 2007, the year in which they gave life to Alive, a musical tour that was the first the French gave as a group since 1997.
The tour began with a single performance at Coachella in 2006 and then several shows in Europe in the remainder of the summer. However, in June 2007 the duo continued their tour, passing through the United Kingdom, European festivals, the United States (again) and Mexico (where he gave three concerts). By December of that year, Daft Punk traveled to Japan and finally Australia, where they went through NeverEverLand in Sydney and finally, in the Showground Main Arena, where they gave their last concert a December 22th.
For this presentation the French opened with "Robot Rock / Oh Yeah", then they took out the big guns with "Around The World / Harder, Better, Faster, Stronger", then the combo of "The Primetime of Your Life / Brainwasher / Rollin '& Scratchin' / Alive "and finally, for the encore," Human After All / Together / One More Time / Music Sounds Better With You ".
What characterized these presentations was the stage, as it had a complex metal structure with triangular shapes and in addition, each piece had its own light. The center on the other hand, was a triangular podium where Daft Punk was placed and while he was performing his performance, behind them there was a huge projection screen and other LED screens.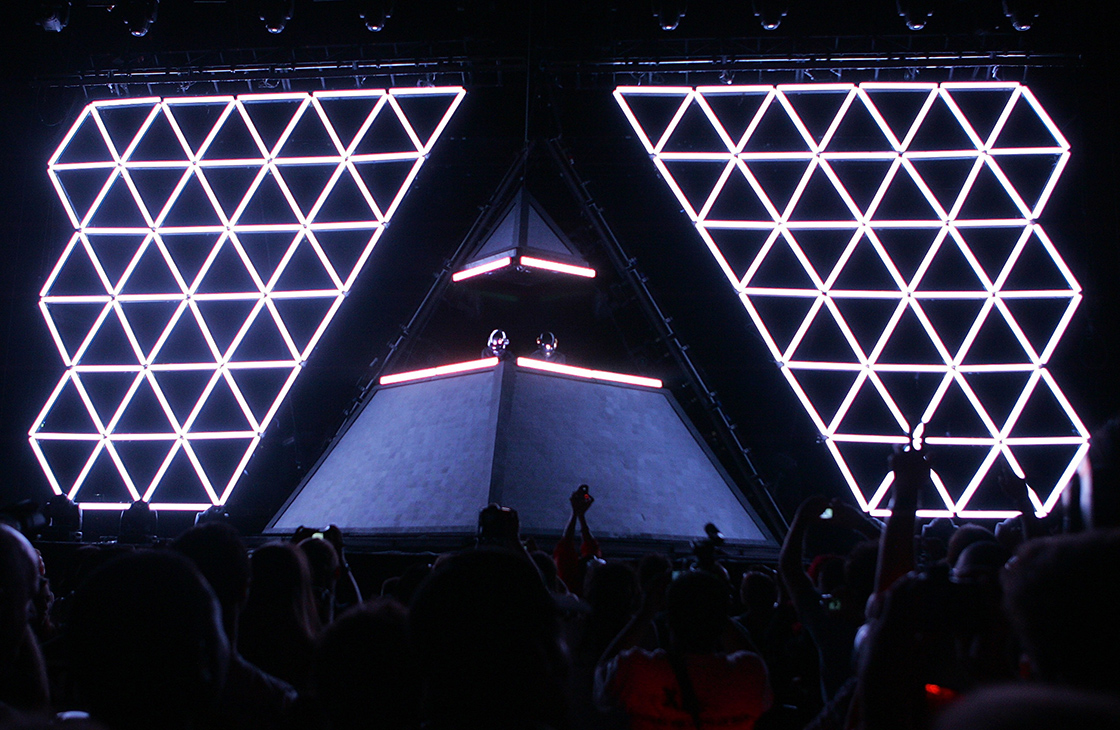 From this and his time in France, specifically in the Palais Omnisports from Paris, was that they recorded the live album entitled Alive 2007, which was released in November and won a 2009 Grammy in the category for Best Electronic / Dance Album.
With much nostalgia and with much regret -because they have passed 10 years since they came to our country- is that we remember this last concert and pylon, we leave you the show they gave in Palace of Sports on October 31, 2007.
Sidney – December 22, 2007
Mexico – October 31, 2007