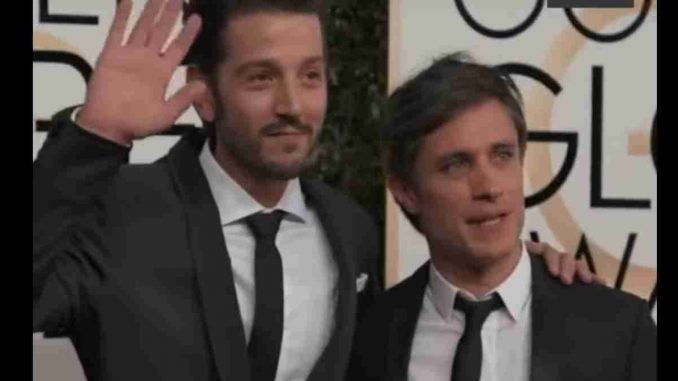 Diego Luna, Gael Garcia Bernal
A statement from the organization ensures that all $ 160 million is used to broadcast documentaries. Former workers deny this version.
The Ambulante civil association denies that two of its co-founders, Gael García Bernal and Diego Luna, have used public funds for their personal enjoyment, as reported in some media.
Ambulante AC confirms that it has received money from the government (more than 160 million pesos), but that it has been used solely for the diffusion of documentaries: "All the economic resources available to Ambulante AC are obtained with full compliance with the required requirements. in the calls issued by government and private institutions, which are widely publicly known … and the funds that Ambulante collects are for the exclusive use of its operations and its corporate purpose ".
It had been published in the media that both Diego Luna and Gael García had disposed of at least 160 million pesos for their personal projects, funds received during the six-year terms of Felipe Calderón and Enrique Peña Nieto, something that Ambulante denies: "… they have not received not a single peso or salaries, or compensation, as wrongly and without evidence of it has been disseminated ".
"These actors are severe critics of the administration of President Andrés Manuel López Obrador, in whose government the transfer of funds to trusts and non-governmental organizations has been canceled, due to corruption in the management of these resources."
THE COMPLAINT PUBLISHED BY SINLINEA MX
Actors Gael García Bernal and Diego Luna decided in 2005 to join producers Pablo Cruz and Elena Fortes to found Ambulante, an organization that, according to their own words, was intended to be a civil association to promote non-profit independent cinema, with Fortes as director and legal representative of that association from the beginning until 2016.
Even though this organization has received millionaire donations from different federal and state trusts, its own governing body denies that they are an association that favors profit and insists that its main objective is to "support and disseminate documentary film as a tool for transformation. cultural and social ".
However, the media details, a score of former employees of said association who were fired on the grounds that the organization had suffered a cut in subsidies and public funds, assure that the objectives set are not being met, as they are more concerned about obtaining funds than to support the cinema.
"We will not tire of repeating it: they are an elite NGO and, because of that, we see them with that insatiable voracity that hogs funds. They are everywhere presenting their aggressive business plan and resource management under the protection and image of Diego Luna and Gael García Bernal ", emphasizes a former collaborator of that organization to SinLinea mx.