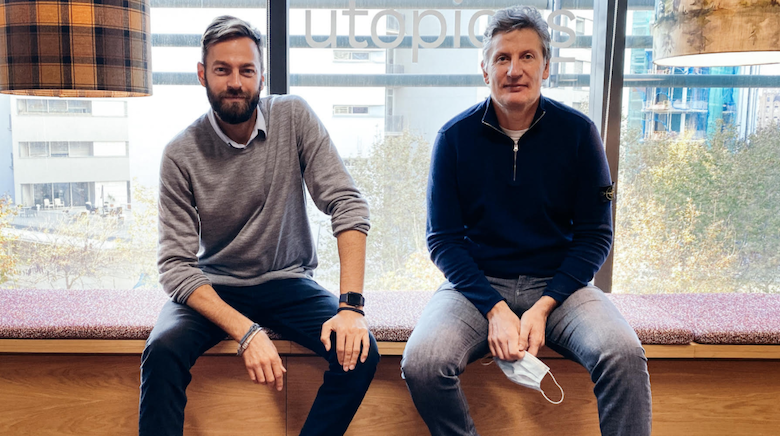 Despite having consolidated as an investment asset in 2020, in the heat of the pandemic, the use of bitcoin and 'altcoins' as a payment method It is one of the great subjects of cryptocurrencies that they have not been able to solve by themselves. It is becoming increasingly clear that crypto currencies that inhabit a market of more than 550,000 million dollars will not replace fiat money, but will have to coexist with future digital currencies of central banks, while initiatives that serve as a bridge between investment and the real economy, as is the case of Nebeus.
The Barcelona and London-based fintech belongs to a new generation of companies developing financial products based on cryptography. Their services range from buying and selling of 'cryptos', instant loans in euros or dollars taking bitcoin or other digital currencies as collateral for transfers and deposits. It has just launched a crowdfunding to accelerate its growth and implement new products and services in the market, such as the Nebeus MasterCard, whose introduction is planned for the first quarter of 2021. We spoke with Michael stroev, COO of the company.
Was Nebeus born with the will to save the deficiencies of bitcoin as it is not a payment method?
It is critical to understand that Satoshi Nakamoto's creation is not real currency and is not a viable means of making payments. It is a raw material, a commodity, and as many call it, it's digital gold. Investors place capital in bitcoin to obtain short or long-term gains on fluctuations in its price. Nebeus seeks to allow people to use their crypto investments to access cash and financial services. Our platform essentially provides the possibility to use crypto to those who own digital currencies as an investment and helps newcomers to this market to make sense of the possession of cryptocurrencies.
But it is not a paradox that the mere existence of a service like yours confirms what the detractors of bitcoin have long been promoting: that it has no value as a currency …
We agree on this point and we do not believe it will become a real currency. But bitcoin will always be a very powerful and valuable commodity. The current value of a market of more than 500,000 million dollars and 60 million users proves it. Nebeus' goal is to provide the public with everyday services using this product. We do not aim to promote cryptocurrencies as direct payment methods. Our mission is to allow users to use cryptography to access financial services that give access to payments.
How exactly does Nebeus work? Can anyone access a loan in fiat money?
Nebeus' main product is loans backed by encryption technology. Our clients transfer their cryptocurrency funds to our platform and can obtain an instant cash loan at the push of a button, using their 'crypto' as collateral. We guarantee safety through a 'cold storage' system, while our clients can use their loans for their daily expenses, all without selling their investments. Those who want to take their first steps in this market, can add money to their account and buy bitcoins or ethereum directly on our platform using the Nebeus exchange services.
Our platform also offers a multitude of accompanying financial services. Nebeus is integrated into the VISA and Mastercard network and allows money transfers to more than 150 countries. You can also recharge your mobile phone on more than 500 telecommunications networks and even send cash transfers and receive deposits at more than 230,000 points of sale around the world.
Our target market is the UK and Europe, but we can work with clients almost anywhere in the world as long as they pass our personal verification system. We do not work in the United States.
Nebeus also offers a unique product in the world 'crypto' called Crypto Renting. Nebeus customers can choose to rent their currency to us and we will pay them the monthly or daily rent in euros. The concept fuses traditional rental, such as apartment rental, with cryptocurrencies. Traders can hold their crypto as an investment and earn cash benefits from renting their crypto to Nebeus.
Bitcoin and other cryptocurrencies will continue to exist in the same way they do today: as highly valuable commodities. CBDCs are different.
Is it the market trend to keep crypto funds as deposits and look for services that allow obtaining liquidity through them?
Systems like ours are becoming mainstream and seeing stellar growth. The active guarantee of cryptocurrencies on the platforms has grown by 98%, to 5,000 million dollars, between the first and the second quarter of 2020. At the end of the second quarter, more than 10 billion dollars in cryptocurrencies were already kept as collateral. We hope that this growth will continue and that more users will discover the possibilities that Nebeus and other crypto lending platforms offer.
Do you foresee a future where cryptocurrencies will replace fiat money and companies like yours will become the new banks?
China has already started testing its central bank's digital currency and all countries are talking about launching their own digital currencies. We anticipate that in the near future these CBDC (Central Bank Digital Currencies) will replace fiat money.
As for Nebeus, we have a fully developed infrastructure that already allows us to integrate CBDCs into our platform. We plan to be at the forefront as soon as these sovereign digital currencies are officially introduced.
Do you think that the coexistence of CBDC and bitcoin is possible?
Bitcoin and other cryptocurrencies will continue to exist in the same way as today: as very valuable commodities. CBDCs are different. As already mentioned, bitcoin is a commodity equivalent to digital gold, while central bank digital currencies are future payment methods. Both will coexist as they are part of different segments of the financial industry.
Will cash be the one to go extinct in this evolution of payment methods?
We believe that a society without money is inevitable and we predict this will happen sooner rather than later.
Has Covid-19 accelerated the disappearance of paper money?
The pandemic has spurred the adoption of cashless payment methods due to the fact that paper money has been deemed unsanitary in the context of virus transmission.