Bitcoin : Bitcoin price target at $ 13K this summer 2020
July 31, 2020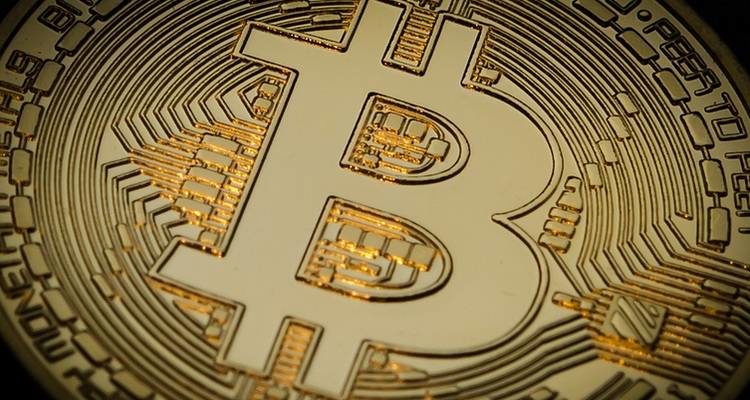 Credit: Pixabay – Eivind Pedersen
Bitcoin's price confirms its bullish technical signal, but ETHER is leading the way in terms of annual performance.
Key technical factors of the article:
Bitcoin's price, barring a collapse today, should confirm the bullish signal to break through the major resistance at $ 10,500 at the monthly close. In annual performance, the prize goes to the Ether corner and cryptos are ahead of precious metals.
The monthly technical close takes place tonight and, barring a collapse, Bitcoin's price should therefore be able to confirm the technical breakout of the major resistance at $ 10,500. For the miners, it is a relief because they were waiting for this upward impulse since the halving of May 11, here they are more sheltered.
The bullish gap opened on the futures contract at $ 9,600 / $ 9,900 will likely be filled later, it is still a thorn in the side of the bullish scenario. One should not exclude a violent retracement which would be linked to a further fall in stocks and which would bring BTC back below $ 10K. But the technical signals are bullish at the current stage and allow to target the 13K $ in the course of the summer, that is to say the highs of the last year.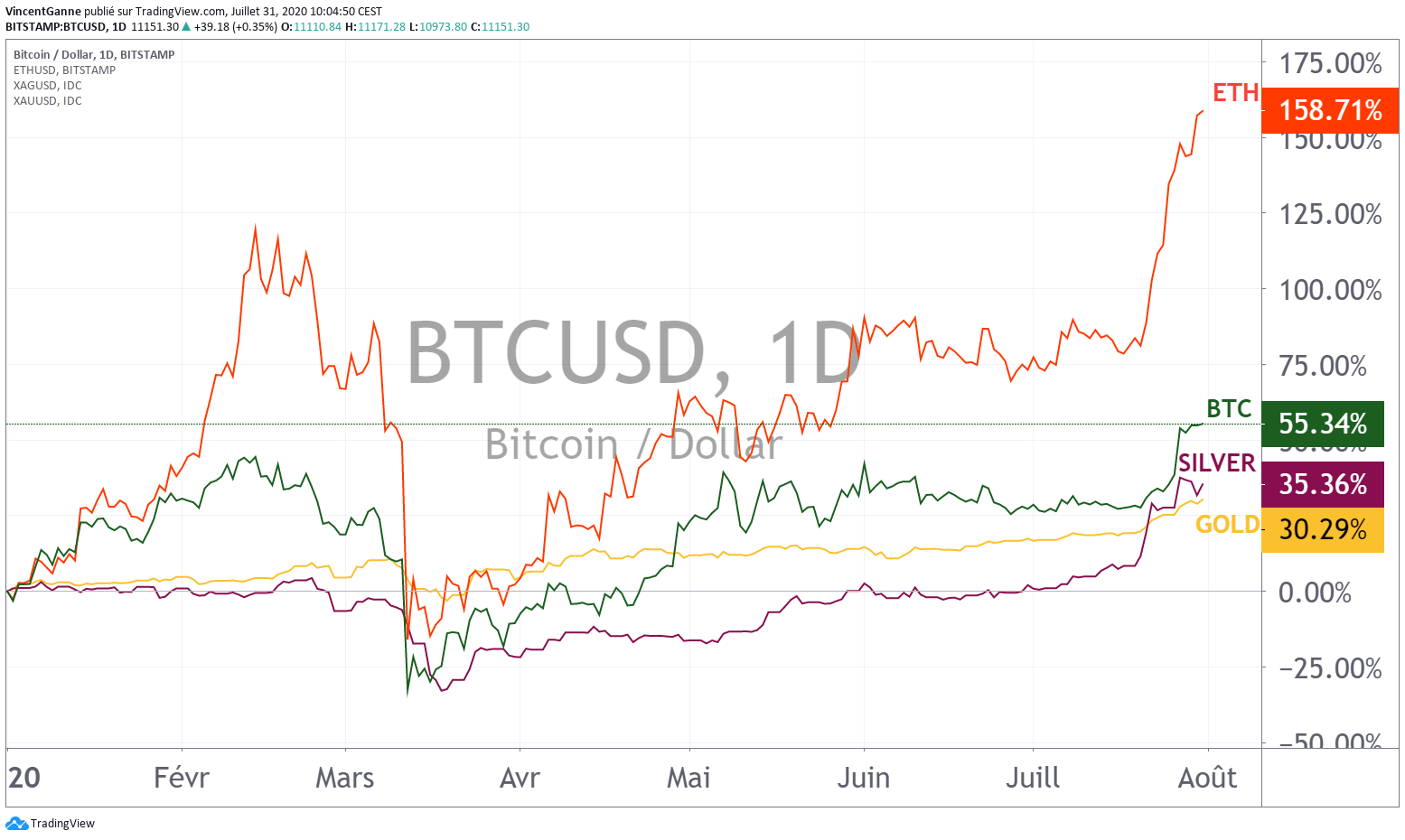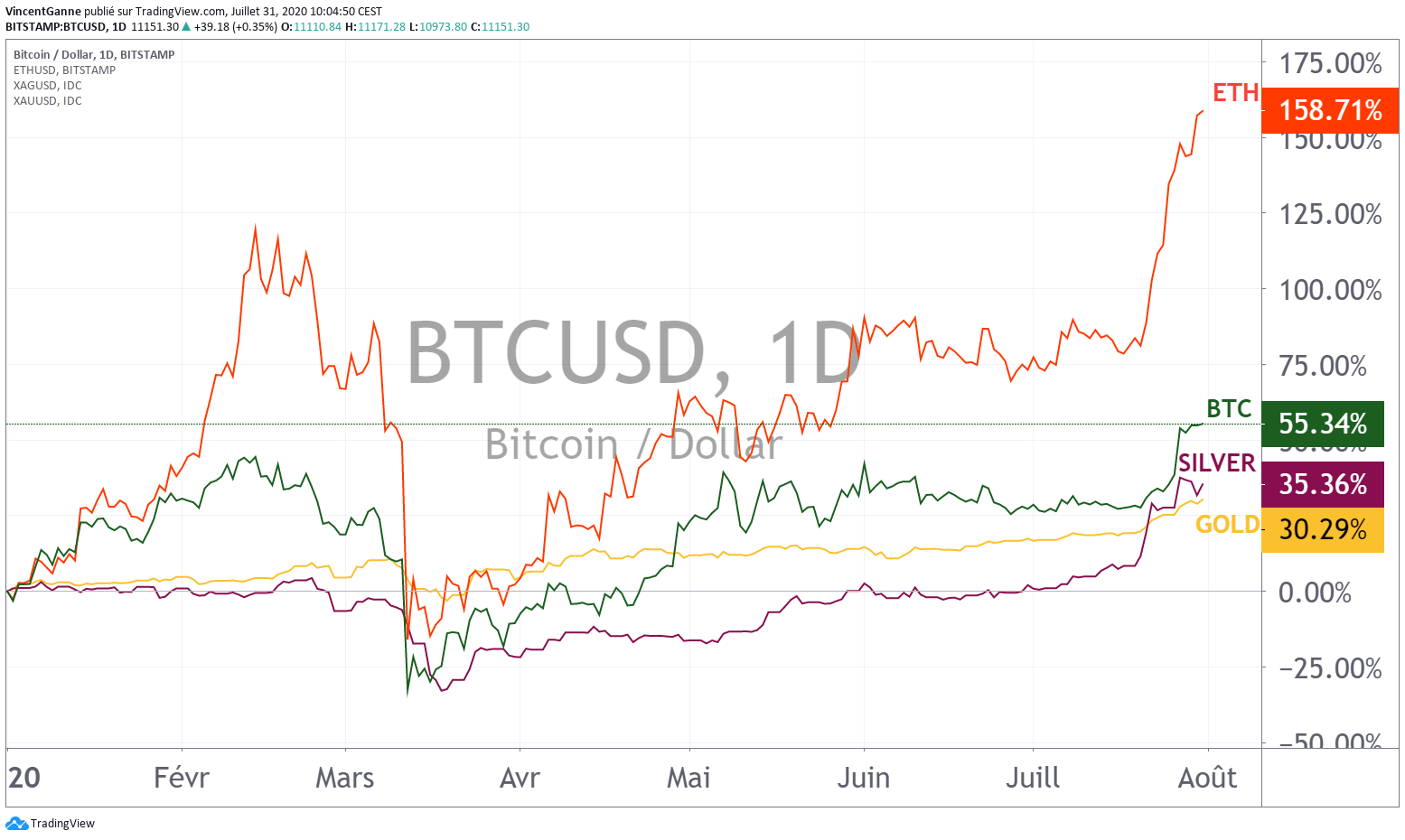 The graph above offers you a comparison between the annual performance of cryptos and precious metals. The crypto market has the upper hand with an annual performance of BTC and Ether exceeding that of the ounce of gold and silver. In the end, the Palme d'Or returns to the Ether corner with more than 158% performance since the start of the year.
Provided that the BTC does not fall this Friday, we therefore have a technical close tonight that is quite favorable to the long-term uptrend in the price of Bitcoin.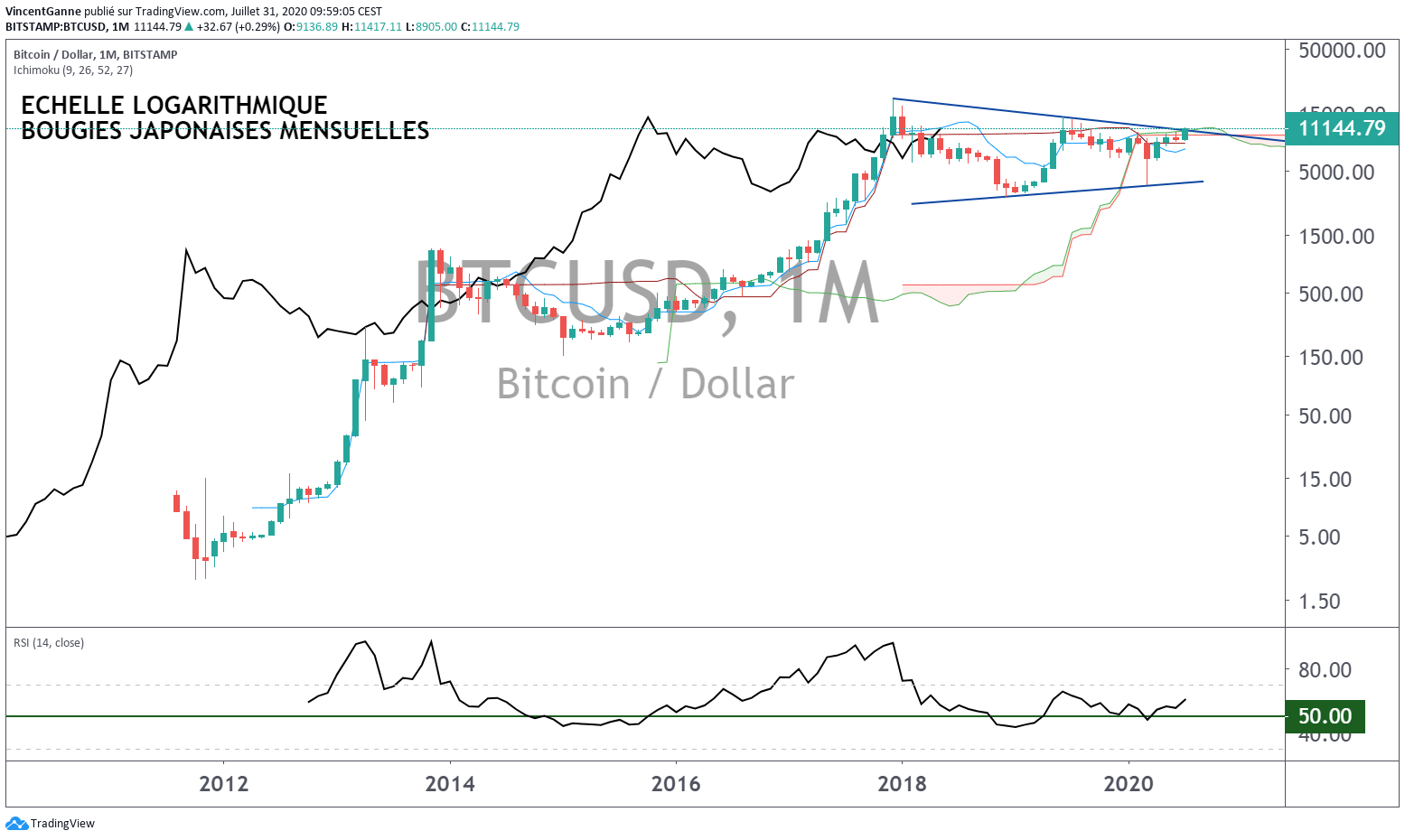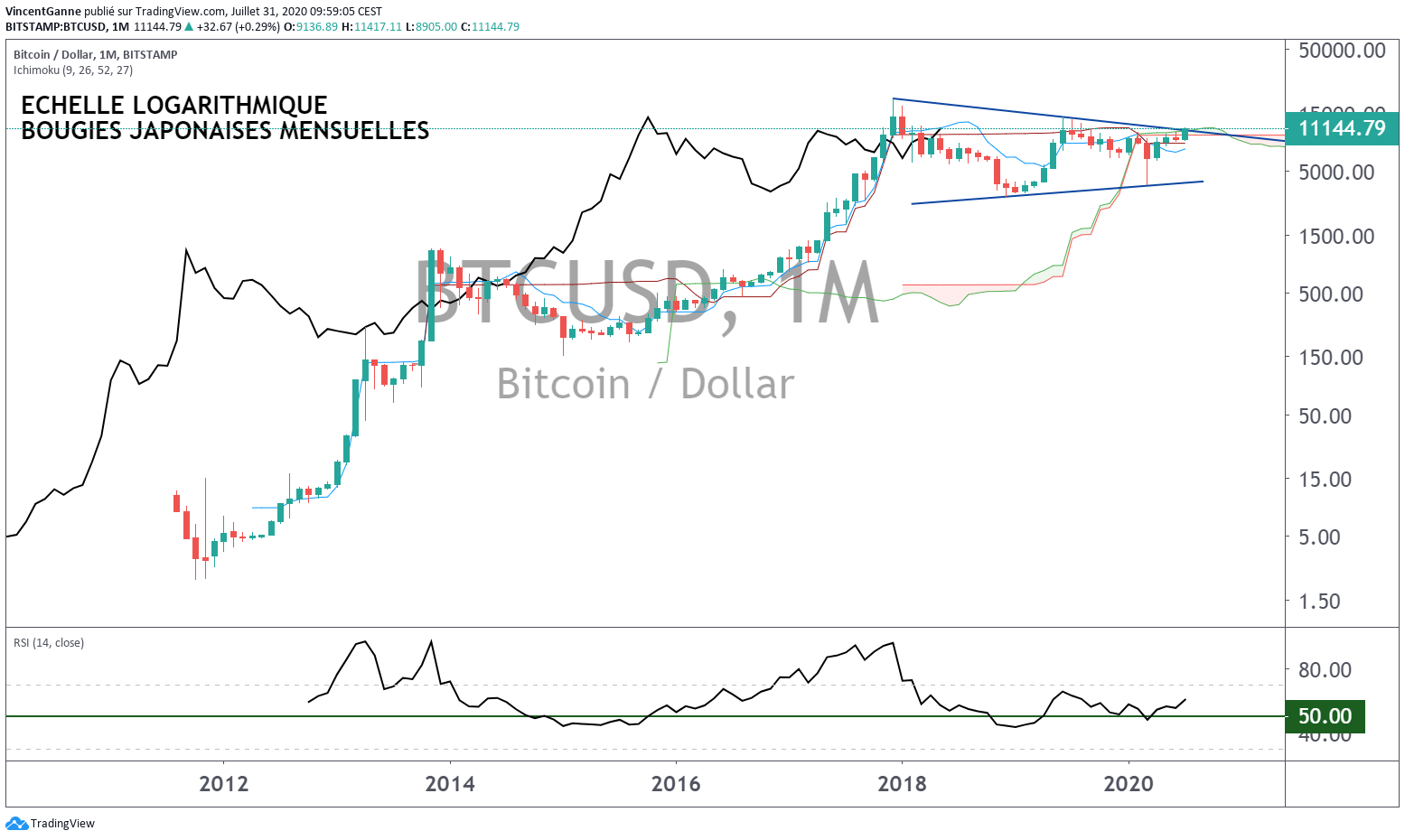 Follow Vincent Ganne on Trading View for more financial market analysis. The technical thresholds and trend shown above are based on the "price, momentum, sentiment, ichimoku" technical approach. The data comes from Bitstamp and the graphics of TradingView.
This content is provided for informational purposes only and does not constitute an investment recommendation. We remind you that theinvesting in crypto-assets, including Bitcoin, is extremely risky. The prices of crypto-currencies are susceptible to large and unpredictable price fluctuations.