Bitcoin : Ledger customers targeted by malicious SMS
November 7, 2020
Exploiting data that had leaked last July, a personalized text message was sent to some Ledger customers. The message is presented as the confirmation of a transaction and offers the customer a false cancellation link:
"Please visit chain-ledger.tech [ou.live] within 35 mins if you need to cancel »
Do not click on this link. This transaction obviously never took place. This is a phishing attack that targets your 24 recovery words directly.
In general, never give these words to anyone, even if the request seems to come from Ledger. Ledger will never ask you for them.
Sources: @CryptoRevoltFR – @capitalizIO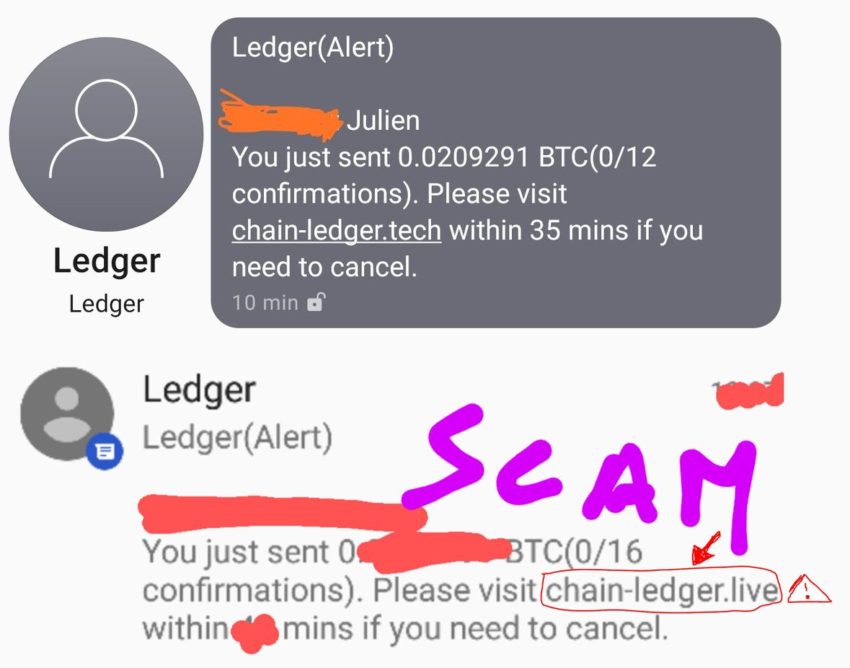 Previous articleVenezuela launches state-owned cryptocurrency exchange