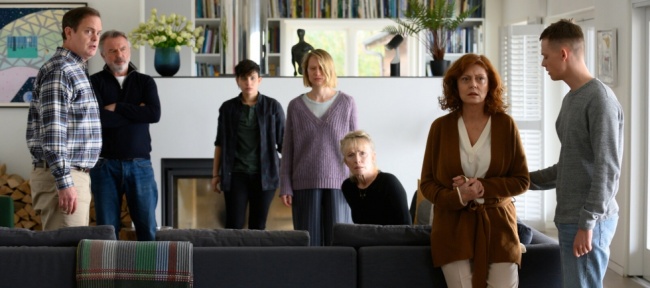 A film that can be seen at short distances, neither interesting enough not to be forgotten with the passage of time, nor superfluous enough so that its viewing involves some kind of annoyance. Of those movies that pass through our lives without leaving a trace other than our vote on IMDb.
Something like this is 'La decisin', an American remake of Billie August's Danish 'Silent Heart' shot by the ever efficient Roger Michel. Something like that is 'The decision', as something like that was 'Silent Heart' although that is, a little better. If only for getting there first … and maybe sounding a little more natural.
A film with the soul of a theater play that, like the original, works perfectly at short distances, and which will be quite satisfactory for anyone whose ambition is not excessive. A solvent film, and with a solvent cast that is not special, which does not mean that it does not do its part.
That is what it is all about, a well adjusted production with clear ideas where everything is in its place. Some will consider it something similar to an Ikea set, so neat that it doesn't seem like it can hold such a chaotic variable as a human life … but who doesn't like to walk around a beautiful Ikea set?

By Juan Pairet
@Wanchopex