After the success of the exhibition fight between Mike Tyson and Roy Jones Jr. everyone wonders if the third fight between Mike Tyson and Evander Holyfield will take place, seeing that despite their age they could still put up a good fight.
When Tyson's return was discussed, Evander Holyfield himself stated that he would be willing to face him and offered himself as a rival, but now he affirmed that to face him they would have to give him 25 million dollars.
"I will not be stepping into the ring for less than $ 25 million." "If they called me to fight in two days, I would be there to fight in two days."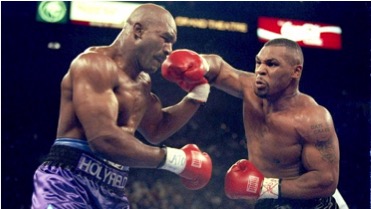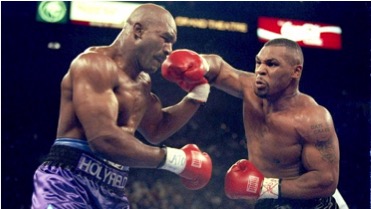 Holyfield recalled that he beat him twice, it is true that the second watch was by disqualification after Tyson tore a piece of his ear in one of the most remembered fights in history.
"I beat him twice. I felt it was wrong to have to ask him to fight me. "
After the fight, Tyson stated that he was happy with the result and that he will box again so the possibility of a fight with Holyfield is possible.
Currently asking $ 25 million for an exhibition match is a real nonsense, we remember that Tyson collected $ 7.5 million last Saturday and Jones about $ 1 million.
The only way to increase the figures is for the Tyson vs Holyfield III fight to be played under professional rules and with judges, which would give the match more incentive, although it would be very difficult to reach those high figures that Holyfield asks for.