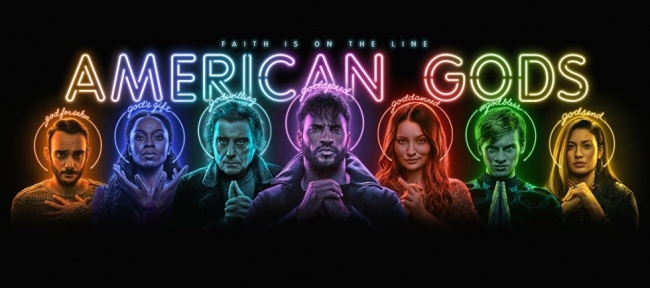 With you the official trailer of the third season of 'American Gods', an original Starz series inspired by the work of Neil Gaiman that Amazon is responsible for distributing outside the United States.
A third season in which the new showrunner of the series, Charles H. Eglee, takes viewers to the snowy and mysterious town of Lakeside, Wisconsin. A third season whose cast includes Dominique Jackson, Herizen Guardiola, Ashley Reyes, Danny Trejo, Julia Sweeney, Iwan Rheon, Eric Johnson and rapper Wale.
In addition, singer Marilyn Manson and actress Blythe Danner will make stellar appearances as Johan Wengren and Demeter, respectively.
All of them join a cast in which we will meet again with Ricky Whittle as Shadow Moon, Ian McShane as Mr. Wednesday, Emily Browning as Laura Moon, Yetide Badaki as Bilquis, Bruce Langley as Technical Boy, Crispin Glover as Mr. World, Omid Abtahi as Salim, Peter Stormare as Czernobog, Demore Barnes as Mr. Ibis and Devery Jacob as Sam Black Crow.
'American Gods' it is about the battle between the new and old gods. Former con Shadow Moon has spent two seasons chasing his mysterious boss, Mr. Wednesday (aka Odin …), across the country only to discover, at the end of the last season, that the Old God is actually his father.
This third season follows Shadow as he tries to escape and assert himself, laying down roots in the idyllic snowy town of Lakeside, Wisconsin, where he attempts to unravel the dark secret of his existence while exploring his own divinity. The gods of his black ancestors, the Orishas, ​​will guide Shadow on a spiritual journey in which he must decide exactly who he is – a god seeking veneration or a man in the service of "us."
Its premiere, on Monday, January 11, in more than 240 countries and territories around the world by the hand of Amazon excluding the United States, where it will premiere a day before the hand of Starz.
Click here to see it on YouTube. This and other trilers you can find on our Dailymotion channel,
or in the section Movie trailers and videos of the web.