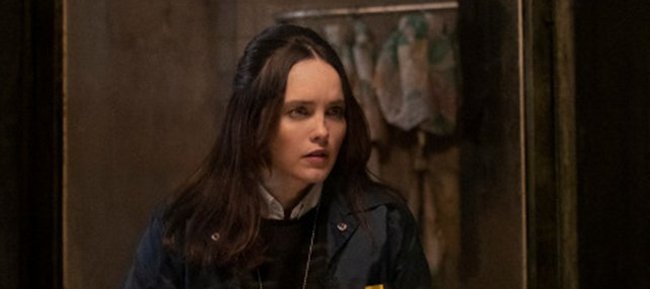 CBS has released a first trailer for 'Clarice', sequel series to 'The Silence of the Lambs' that follows the FBI agent after the events of the 1988 novel by Thomas Harris. Rebecca Breeds, whom we have seen in series such as 'Home and Away', 'The Originals' and 'Little Liars', give life to the main character played by Jodie Foster in the film, a memorable role that awarded her the second Oscar award Best Actress of her career.
Set in 1993, just one year after the events of the original film, the series will show the untold personal story of FBI agent Clarice Starling, who returns to hunt down serial killers and sexual predators as she navigates the political world of Washington. DC. A brilliant and vulnerable woman who has the need to escape the burden of family secrets that have haunted her throughout her life.
Alongside Breeds, the series arriving on February 11, 2021 stars Kal Penn, Michael Cudlitz, Nick Sandow, Lucca De Oliveira, Marnee Carpenter, and Devyn A. Tyler, with Jayne Atkinson, Shawn Doyle and Tim Guinee as actors. guests.
The series, a co-production between MGM and CBS Television Studios in association with Secret Hideout, will be scripted and executive produced by regulars Alex Kurtzman ('Star Trek: Discovery') and Jenny Lumet, who currently work together on the show. Future CBS All Access series 'The Man Who Fell to Earth', inspired by the famous movie starring David Bowie in 1976.
The original film was directed by Jonathan Demme and starred Jodie Foster and Anthony Hopkins in their iconic roles as Clarice Starling and Hannibal Lecter. In addition to a tremendous commercial success with more than $ 270 million grossed worldwide, the film garnered five Oscar statuettes, including Best Picture, Best Director, Best Adapted Screenplay, Best Actor and Best Actress. Julianne Moore took on the role of Clarice Starling in Ridley Scott's 2001 sequel "Hannibal."
This and other trilers you can find on our Dailymotion channel,
or in the section Movie trailers and videos of the web.Click here to see it on YouTube.