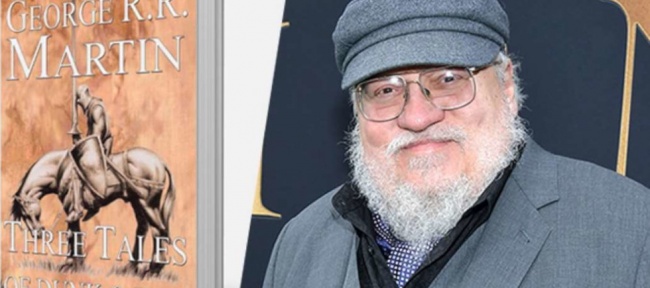 According to Deadline, HBO has begun development of a new spin-off of 'Game of Thrones' with a prequel series titled'Tales of Dunkand Egg', again based on the novels of author George RR Martin.
The medium advances that the project will be set in Martin's fantasy novels that inspired the adaptation of the hit HBO series. The new series will follow the adventures of Dunk (Ser Duncan the Tall) and Egg (the future King Aegon V Targaryen, nicknamed Aegon the Improbable) some 90 years before the events of 'A Song of Ice and Fire'.
At this time there are no writers attached to this project based on the works of Martin which includes three novels: 'The Hedge Knight', 'The Sworn Sword', and 'The Mystery Knight' ( The Mysterious Knight), from 1998, 2003 and 2010 respectively. All of them were published in the 2015 compilation, 'A Knight of the Seven Kingdoms' (The Knight of the Seven Kingdoms).
The project will be the second series derived from 'Game of Thrones' after 'House of the Dragon', the complete story of the House of Targaryen, a royal lineage that appears in the 'A Song of Ice and Fire' saga and whose premiere will reach the channel in 2022. This series will begin production in a few months in locations mainly in England and Belgium (Northern Ireland), the main location for 'Game of Thrones'.