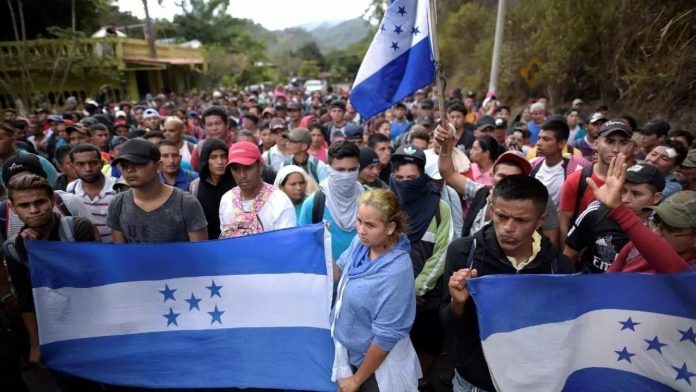 HONDURAS. The applications of Hondurans seeking asylum are the ones most denied by the Government of United States, according to a report from the Transactional Records Access Clearinghouse (TRAC).
The independent center, which is part of the Syracuse University, revealed which are the countries that lead the number of refugee requests during the fiscal year 2020.
The nations with the most applicants, in order, were: Guatemala, El Salvador, Honduras, Cuba, China, India, Venezuela, Cameroon and Nicaragua.
In that list, only four nationalities they have more asylums granted than denied: Chinese, Indians, Cameroonians and Venezuelans. Therefore, the last mentioned make up the only population group in the American continent with positive impact.
Of equal interest: Honduras was left out of the 2022 United States visa lottery
Honduras, the least benefited country
It must be said that the United States made a decision about 9,673 Hondurans. Of that amount, one thousand 230 catrachos got a positive response at your request. That represents nothing but a 12.7% of the total.
In the meantime, 8,443 were not approved; In other words, the opportunity was denied to a 87.3 percent.
It is thus that territory located in the heart of Central America the first place among the most rejected of the whole world in this sense was achieved. The second lowest success rate, with a 85.8 percent denied, corresponds to Guatemala.
That podium ends it Mexico, whose citizens add a 85.0 percent negative for the protection mechanism.
Atypical figures
It is appropriate to bear in mind that, despite the global health emergency due to COVID-19, this year immigration judges gave their verdict on the second highest number of asylum applications in the last two decades.
However, the statistics reflect that the denial rate rose to an all-time high of 71.6 percent. That exceeds the 54.6 percent that was registered during the last year of the administration of Barack Obama, in fiscal year 2016.
The report provided by TRAC It also highlights that an incident factor for the high denial rate was that many of the applicants could not find attorneys to assist them in the process.
In this sense, it was specified that in the fiscal year of 2019, only 15.6 percent did not have legal representation. In the current year, that value reached a 20 percent.
---
🔹 Subscribe for free to more information on our WhatsApp by clicking on the link: https://bit.ly/tiempodigitalhn