Miami :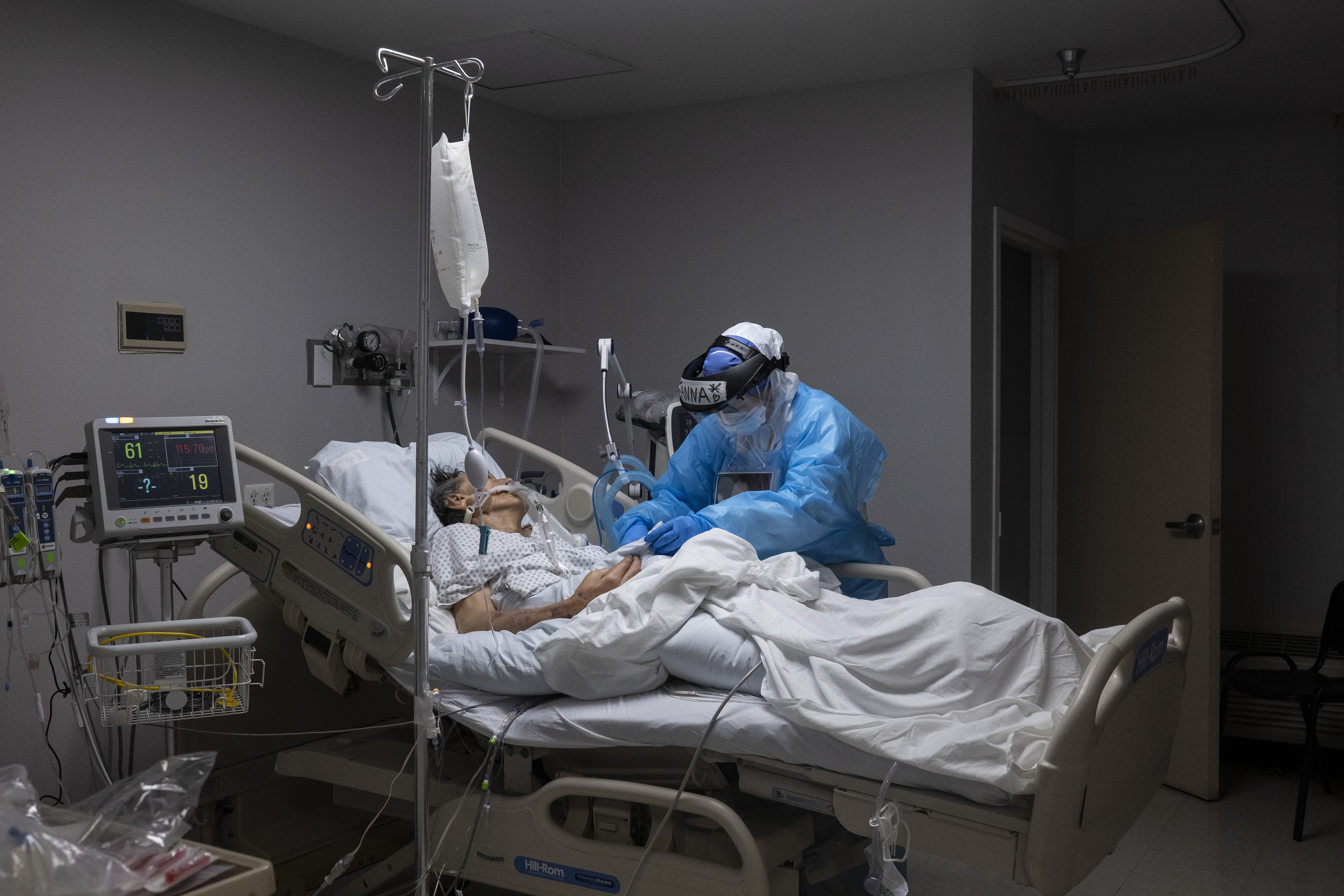 The number of hospitalizations in South Florida continues to rise, prompting authorities to sound the alarm bells. In Miami, medical centers such as South Miami Hospital, Larkin Community Hospital and West Kendall Baptist Hospital reported zero beds available in their intensive care on Thursday, a situation that worries local authorities
According to experts, the workforce is not enough to enable field hospitals such as those created at the beginning of the pandemic, hence the need to apply sanctions, if necessary, as explained by the mayor of Miami Dade, Daniella Levine Cava.
"We have to think about the future, if the increase in cases continues, we will not have the possibility of taking care of ourselves in hospitals and that would be a real crisis … (they must wear) the mask, the fine would be important for people know that it is serious. But it does not matter at the moment because we are going to continue with the campaign informing and asking for everyone's help, "said the county mayor.
Given the increase in coronavirus cases in the state, South Florida hospitals have seen an increase in the number of hospitalizations. Healthcare facilities and their staff grapple with a pandemic that has seen a wave of spikes in infections in recent weeks.
In a statement issued Thursday by Baptist Hospital located in Kendall they said: "While we continue to see a gradual increase in COVID-19 patients at Baptist Health, we currently have ICU and regular acute care bed capacity throughout our organization and not we are transferring patients right now. "
"However, as a system of 11 hospitals, we have the possibility to do so, as well as to increase the capacity in our hospitals as necessary for our emergency plan," warned the institution's health authorities.
Although the situation has already changed, a few days ago it was known that the medical center would have been close to the limit with almost 98% of its capacity covered, and few beds available at all levels of care.
Vicky Perez, director of intensive care at Jackson North Medical Center assures that "we are seeing a fairly large increase. When we started the week we had 124 cases at Jackson Health System and right now we have 170 ".
To date, several Miami Dade County hospitals have less than 10 percent of beds available in their intensive care units. Even some small hospitals like Hialeah, Larkin Community Hospital and West Kendall Baptist do not report available beds.
This Tuesday, Florida broke the threshold of one million cases, thus becoming the third most infected state after Texas and California. In Miami Dade, almost 800 people are currently hospitalized, a number considerably higher than the previous two weeks.
CDC will reduce the recommended 14-day quarantine period for coronavirus exposure.
Nearly nine months after Florida confirmed its first COVID-19 case, some of the state's largest public hospital networks are handling a late fall resurgence of the virus that has health leaders extending contracts for nurses from others. state.
South Florida hospitals say they are cautiously optimistic that they can continue to treat an increasing number of COVID patients without reducing non-emergency medical procedures, even as the increase that has accumulated since the beginning intensifies. November and the state dwarfs one million COVID-19 cases.
Meanwhile, local leaders like Miami Mayor Francis Suárez and Miami-Dade County Mayor Daniella Levine Cava have no resources to issue the kinds of emergency measures, from business closings to health curfews. which Governor Ron DeSantis eliminated at the end of September following the reopening of all establishments and the lifting of curfews.