Miami :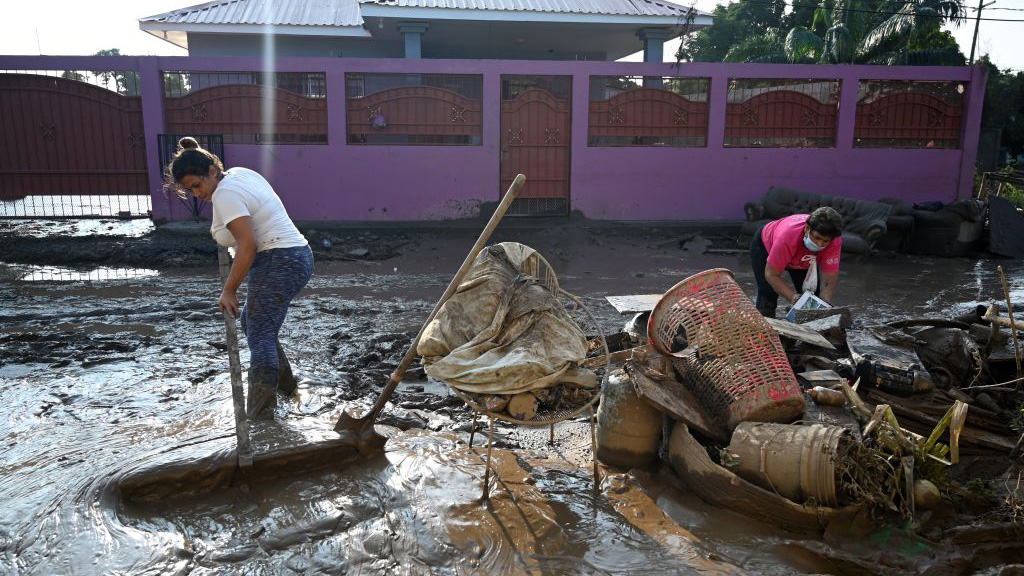 Once again the great tragedies bring out the best in the human being, the Hondurans in South Florida are a clear example of this, by raising aid for the Eta victims in the Central American country.
The unit makes force, aware of the serious damage left by hurricane ETA as it passed through Central America, Hondurans joined in a campaign to collect aid at La Palapa Hondureña located at 3820 del Noroeste 36 street.
"The humanitarian crisis has escalated to extreme levels, we are talking about more than 5 billion dollars in losses in Honduras," explained Axel Turcios, organizer of the event.
Medicine and clothing are the great needs, something that for Ana Alvarado, organizer of the donation is also important.
"We will be traveling to Honduras with a group of people who are dedicated to this, so that each donor feels confident that the person is going to get it, is a person who really needs it," said Alvarado.
"We have been able to send three complete containers that are on their way to Honduras for all the victims of Hurricane Eta," said Turcios.
While Hondurans squander solidarity for their people. Nicaraguans cannot say the same, the Daniel Ortega regime criminalized any indication of aid that is made in favor of the Eta victims on the North Caribbean Coast of Nicaragua.
Silvio Báez, auxiliary bishop of Managua, said that "there is no human power on earth that can prevent solidarity, love for others because God is love."
Marcos Somarriba, parish priest of Santa Agatha, assured: "There is no one who stops solidarity and love for the people of Nicaragua, because wherever there is a Nicaraguan, Nicaragua is."
With a mass, the Nicaraguan and Honduran community remembered the victims of Hurricane Eta this Sunday and joined in prayer for the threat of Iota, whose destructive power puts the same areas affected by Eta at risk.
Benjamin Lugo, a Nicaraguan living in Miami, asked his countrymen to "take shelter and trust that there are people abroad who are watching out for them."
Over the weekend, a little more than 30 thousand people have been evacuated by the Nicaraguan Army, in a high-risk area of ​​the North Caribbean Coast.