Miami :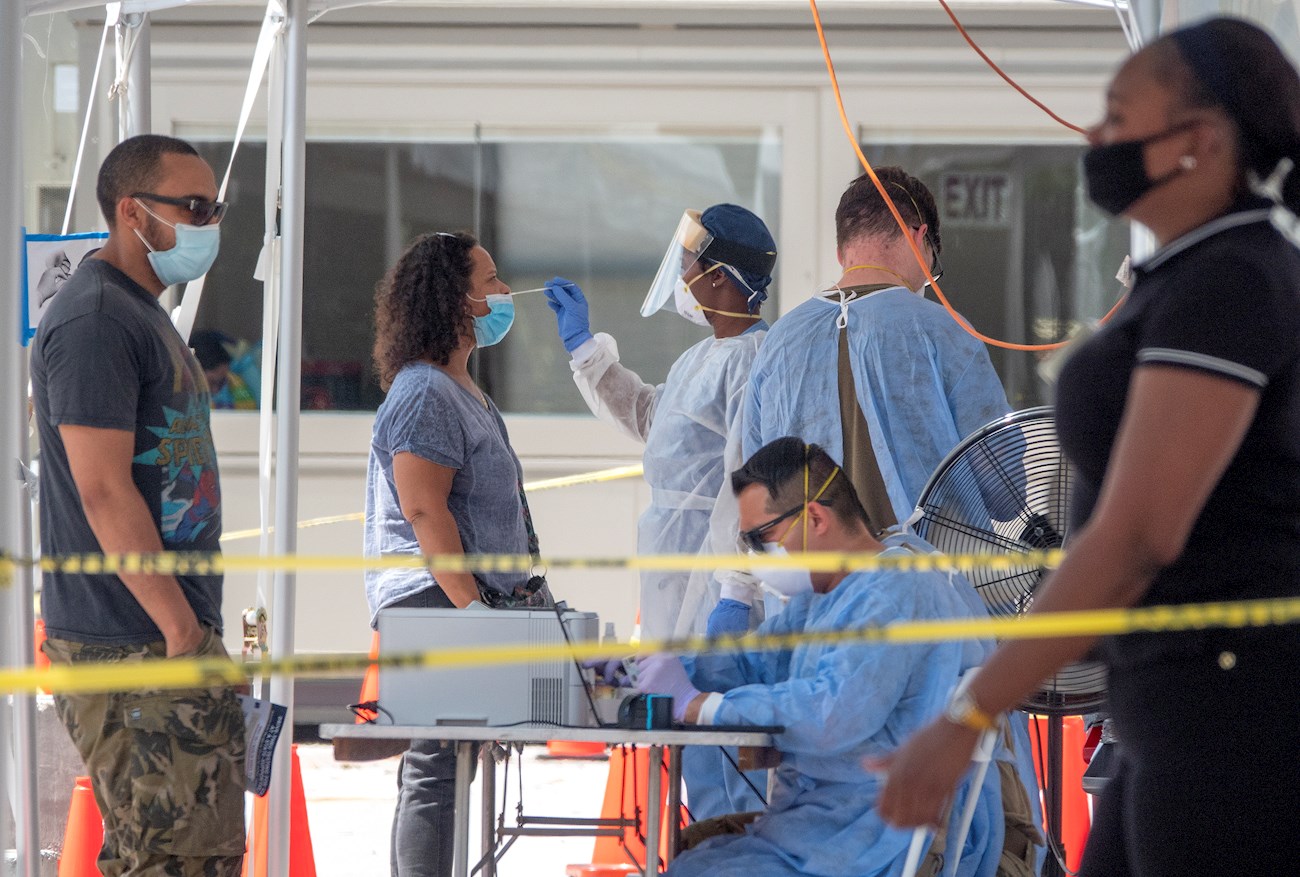 Today is Tuesday, November 17 and these are the main news of the day:
1.- The second wave of COVID-19 infections is a reality and Florida continues to be one of the most affected states. The latest figures report 4,663 new cases and 41 deaths. The positivity rate is over 7%, but there is a light, the Moderna company said that their vaccine is more than 94% effective and that they could have 20 million doses available before the end of the year.
2.- The residents of a neighborhood of Golden Glades, in Miami-Dade are terrified, before a mysterious gunshot attack that a family suffered yesterday afternoon and where four people were injured, including two small children. According to the authorities, all were taken to the hospital and are in stable condition.
3.- And in the middle of the flu season, "Florida Blue" and "Walgreens" pharmacies are offering flu shots and health screenings at no cost. Tomorrow, Wednesday, November 18, there will be a session, from 10 a.m. to 1 p.m., at the Doral Police Training and Community Center, located at 3719 Northwest and 97th Avenue.
4.- Research from Cedars Sinai Hospital in Los Angeles indicates that taking fish oil does not protect against heart problems. According to the scientists, they tracked more than 25,000 adults, who took it for five years, and all were at risk of developing atrial fibrillation, an irregular heart rhythm, which increases the risk of strokes.
5.- The Puerto Rican singer Ozuna could have a participation in the new film of the adventures of Tom and Jerry. This was hinted at on his Instagram account, where he uploaded an image with the famous cat and mouse, promoting the trailer for the film that premieres Tuesday. At the moment, the type of participation of Ozuna in the film is unknown.
For more news visit Telemundo51.com