Miami :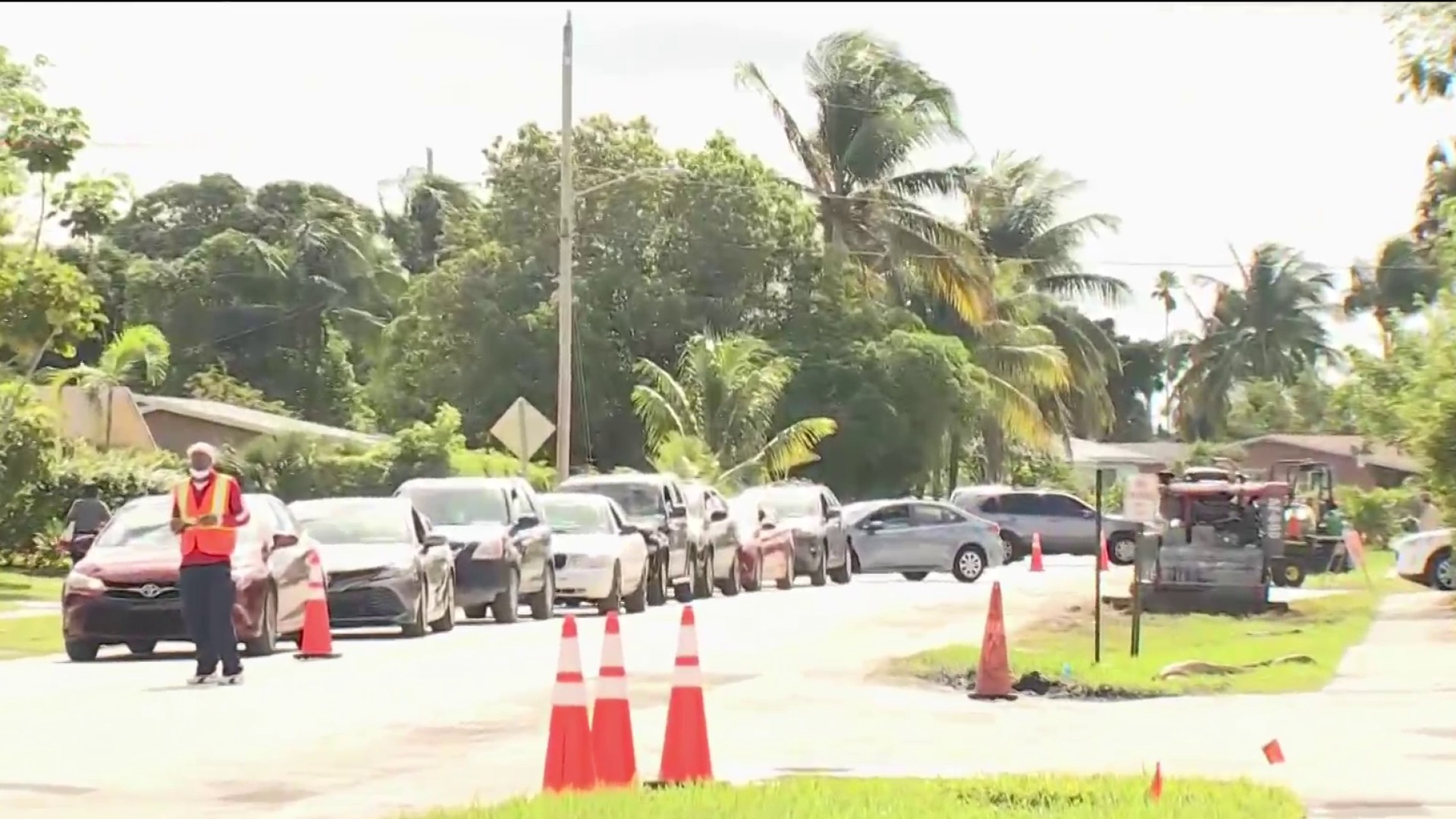 Hundreds of people took advantage of the pleasant weather today and lined up early in Lauderdale Lakes, both on foot and in their vehicles, looking for a coupon to buy food.
Hazelle Rogers, Mayor of the City of Lauderdale Lakes, said: "We are aware that these are difficult times for everyone, and anything that benefits residents, that puts food on their tables and keeps them in their homes, that is exactly what we should do".
The coronavirus pandemic has left many unemployed and in a difficult economic position, so the city hopes that at least every family will have a dinner this Christmas.
Peggy Castano, assistant to the Administrative Services Management, said that they are distributing $ 250 cards, "we are going to distribute 2,000 vouchers that are equivalent to 500 thousand dollars."
The city distributes one coupon per household and each person must show proof that they reside in Lauderdale Lakes.
"And these funds come from the help that the government has given us, the city is used by the residents of the community," explained Peggy Castano.
The city of Miami holds several similar events during the month of December, distributing gift cards for the Publix supermarket.
"I feel very bad about this virus and everything that is happening is crazy and I am afraid for my children. Now they are not doing so well in school, "said one of the people who came to the place this Thursday to receive his card.
This distribution is scheduled to end at 5 in the afternoon but according to commented, it is very unlikely that it will last until that time, due to the large number of people who are already online.