Miami :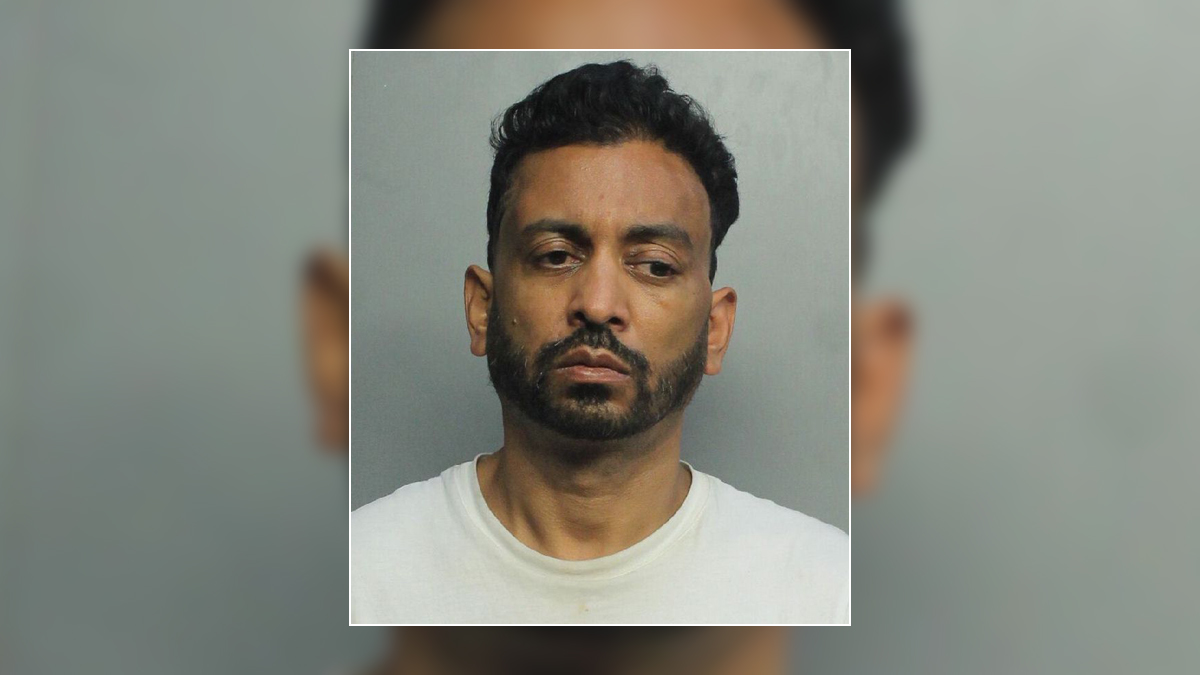 A man faces multiple charges after suspicious items in his luggage were carried to the closure of Miami International Airport and the well-known Miami Beach gateway, Venetian Causeway, for several hours on Wednesday, authorities said.
Anand Raja, 46, faces charges of possession of a deceptive bomb and aggravated assault with a deadly weapon, according to the arrest report, which states that the incident began when officers responded to the Marriott hotel located at 1633 N. Bayshore Drive, after security said Raja had left 10 pieces of luggage in his room after checking in.
When security officials inspected the luggage, they found a metal device and three knives, along with a brown box containing what appeared to be a stick of dynamite and a battery source, according to the police report.
Investigators discovered that Raja had left the hotel and ended up in the apartment of an acquaintance, where at one point he threatened her with a knife when she told him to leave.
The man ended up taking a taxi to Miami International Airport, but earlier Raja would have left other belongings such as luggage inside a vehicle that was in the parking lot of an apartment near the hotel where he checked in.
Officers responded to the airport and found Raja at the American Airlines departure terminal, where he was detained, according to the report.
Due to the alleged explosive devices in Raja's possession, authorities had no choice but to block Miami International Airport for several hours while the investigation progressed.
Several officers and a bomb squad also responded to the scene located in the parking lot, forcing the closure of the Venetian Causeway.
"Raja's actions of leaving her luggage with an alleged bomb in a vehicle that was parked in a garage in an apartment complex prompted the City of Miami Police Department to close the immediate area, evacuate the building and conduct a sweep mass bombings using multiple agencies and resources to ensure the safety of citizens, "the police report states.
Raja, whose address is listed in California, was booked into the Miami-Dade jail after his arrest.