Miami :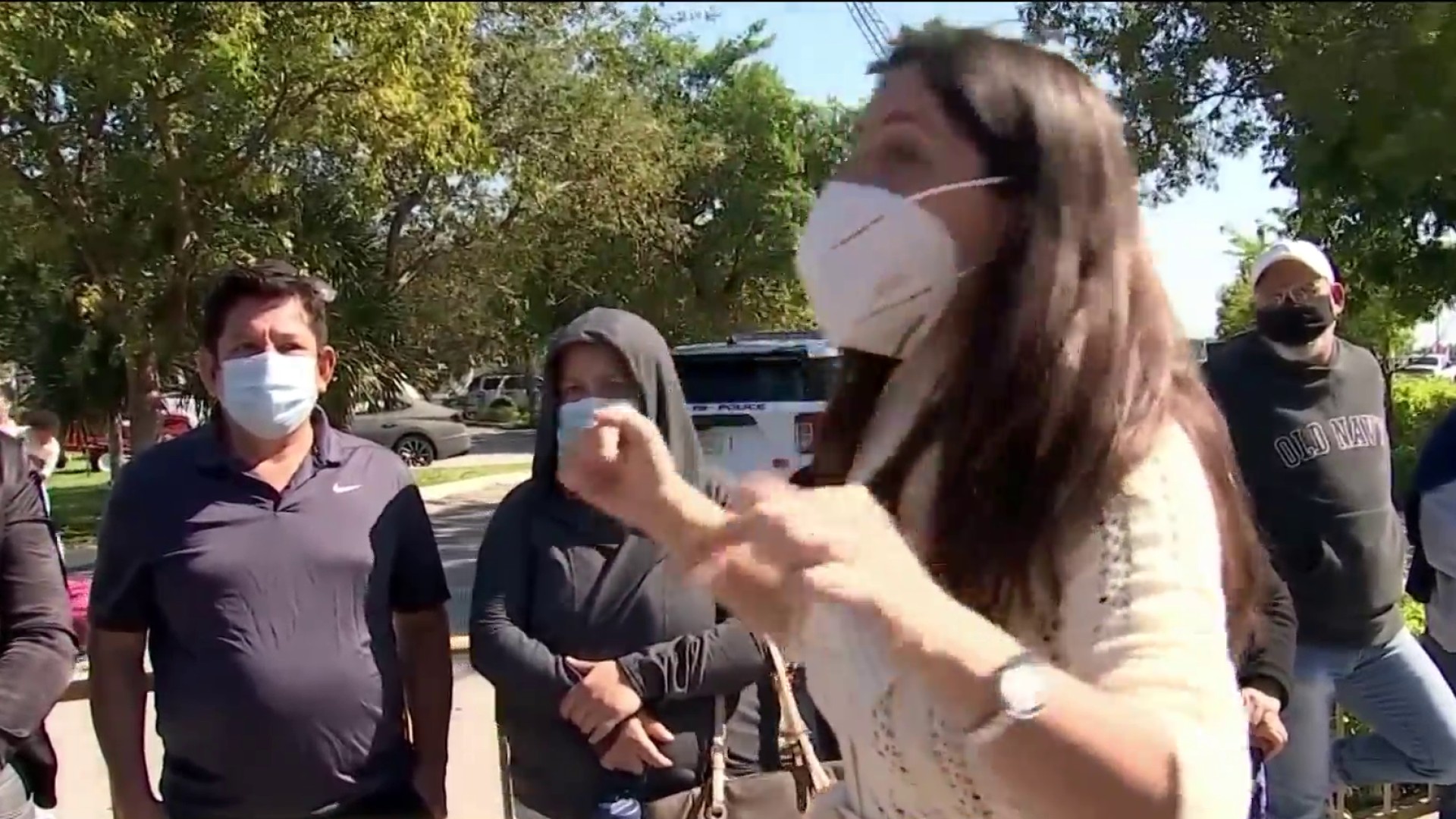 Thousands of people lined up this Tuesday from the night before in a Miami park to receive a $ 250 card to buy at the Publix supermarket chain as part of a city aid for those affected by the pandemic and in the face of the Christmas season.
The city of Miami began to deliver the cards at 8:00 am at Regatta Park, but not all those who were in the lines were able to receive it, because on this first day only 500 cards were delivered in this event.
Even with tears of emotion, thousands of Miami residents received her gift card. Mayra, a Miami resident appreciated the help. "Very happy to make purchases that are so needed."
Anibal Mendez, a Miami resident, shared with Telemundo 51 how he will use the financial aid. "Good to do the market, buy the little things that are so much needed."
The only requirement they must bring is a proof of residency and an affidavit where they must sign after saying that they have experienced financial difficulties due to the pandemic.
This is the first installment, of a total of five scheduled until December 29. The distribution will be made in order from 8 in the morning to 12 noon and the four dates on which other deliveries will be made are as follows:
Dec 8 – Little Haiti Soccer Park at 6301 NE 2nd Ave, Miami, FL 33138
Dec 15 – Juan Pablo Duarte Park at 1776 NW 28th St, Miami, FL 33142
Dec 22 – Jose Marti Park at 351 SW 4th Ave, Miami, FL 33130
Dec 29 – West End Park at 6030 SW 2nd St, Miami, FL 33144
These are $ 250 cards to buy food and supplies in Publix supermarkets
There is a limit of one card per household and they will be issued on a first come, first served basis. Those unable to attend to pick up the cards can call Mayor Francis Suárez's office at 305-250-5300 for other options or visit the City of Miami website for this program.
The gift card program was made possible through a collaboration between the mayor, city commission, and Publix Super Markets, with federal funding from the CARES Act.
The new aid from the city of Miami is part of a total of $ 3.5 million dollars that will be distributed over several weeks in the month of December, including some 14 thousand gift cards of $ 250 each to buy in supermarkets Publix.