Miami :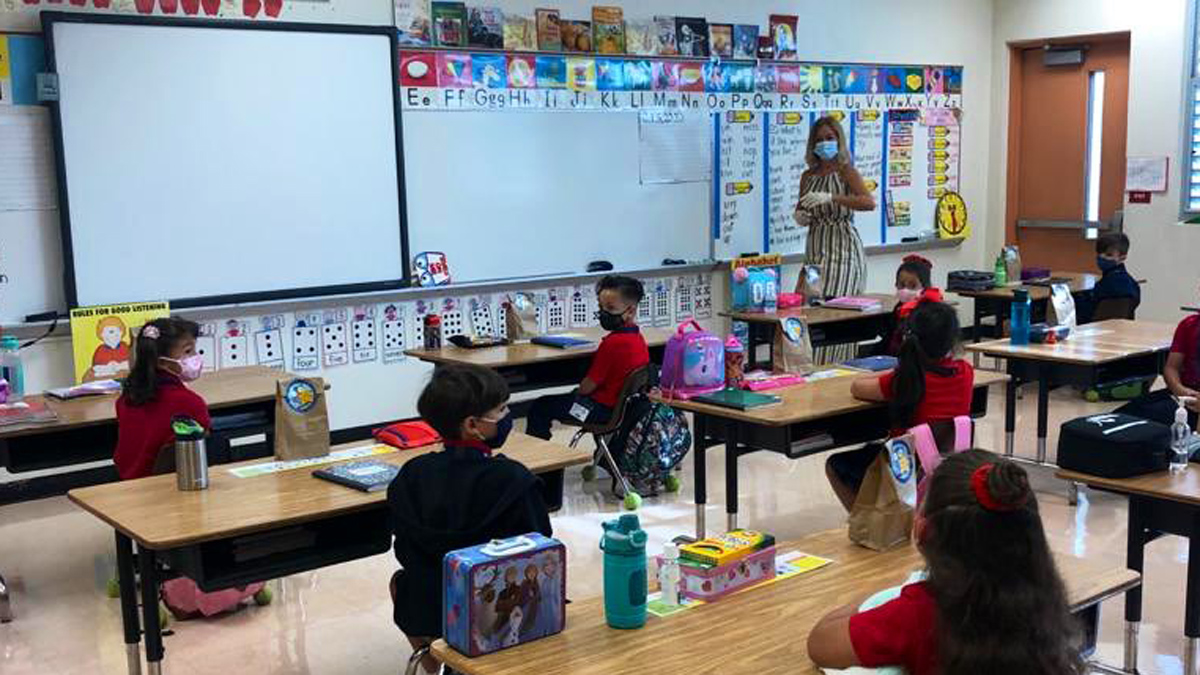 The issue of COVID-19 in schools stood out this Wednesday during the regular meeting of the Miami-Dade school board, where three articles were debated that could define the way and effectiveness in which cases are reported.
In addition, it was learned that the state will send rapid test kits for COVID-19 and that the school superintendent, Alberto Carvalho, reported that they are working with the University of Miami to offer free tests to all students.
Three proposals on the management of COVID-19 in schools and three new members of the school board that expressed the need to respond to the pandemic in a more transparent way. The Miami-Dade school board meeting was joined by the three new members, but the issue that stood out was COVID-19.
"At this time what we need most is that we have more transparent communication with the community and that we have up-to-date information at the moment, so that teachers, families and students can make correct decisions," said Lucia Baez Geller, member of the board Miami Dade School, by District 3.
Three proposals in relation to the coronavirus were analyzed on the agenda and one about the approval of a manual of rules for parents. Luisa Santos, District 9 representative on the county school board said that this is "so they know the policies that will be followed when and why we would close a school."
Also the revision of procedures to identify, notify, isolate and examine were discussed. And the notification of positive cases in the school system. The member of the school board Christi Fraga, warned that the "decision is being made case by case, school by school, room by room, if there is an infection in a family."
For his part, Superintendent Alberto Carvalho confirmed that they received more than 7,300 rapid tests from the state that they must share with charter schools and will be distributed at specific points.
As they are not enough, "we decided to partner with the University of Miami for a free distribution of rapid coronavirus tests and we will start it next week," added Carvalho.
And while COVID-19 cases increase in schools. Distance learning will continue as an option for students after authorization from the state, who "will continue with the two active modalities until after January, what we are asking is that the funds and resources to support both modalities continue as well." Carvalho said.