Miami :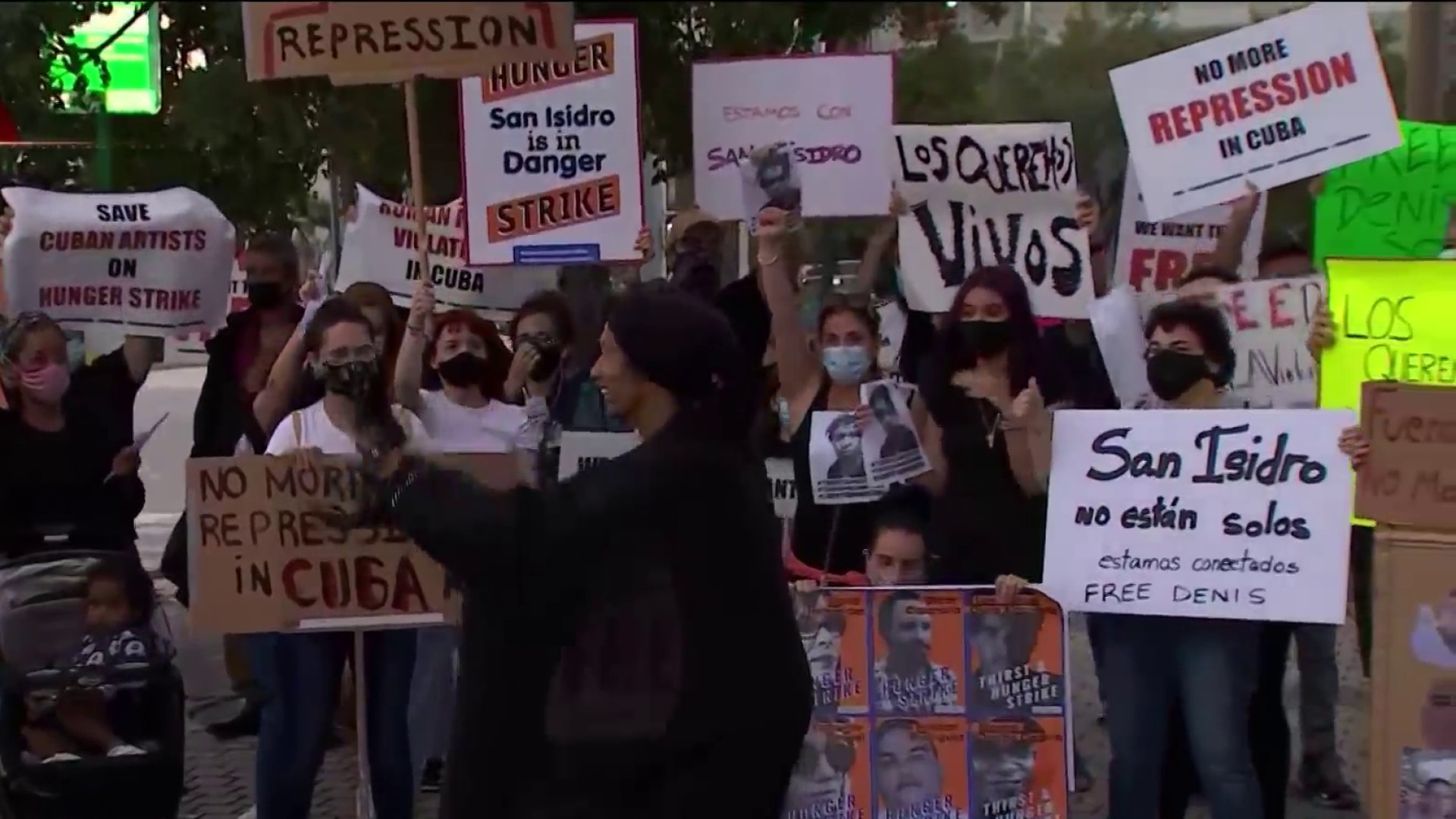 The health of the 14 members of the San Isidro Cuban Opposition Movement continues to deteriorate. So far, the two who started the hunger and thirst strike, Luis Manuel Otero Alcántara and Maykel Castillo, remain in critical condition, while the international community demands responses from the regime.
This Wednesday marks 7 days since the young Cubans stood at the San Isidro headquarters and began their strike for the release of rapper Denis Solís, unjustly arrested and sentenced to 8 months in prison for alleged crime of contempt.
"We have the intelligence, we have the truth, we have everything on our side, it has always been earned with what we have," they said.
With a message of hope and encouragement, circumventing the besieged police surveillance, the young journalist and independent activist Carlos Manuel Alvarez arrived at the headquarters of the Movement of Opposition to the Cuban regime, San Isidro, to join the strike of his colleagues, against of the arrest of the rebellious artist Denis Solís.
"I was afraid because it was assumed, everyone told me that I was going to be quite guarded that they were going to arrest me at the airport," said the director of El Estornudo Magazine.
This Wednesday they add 168 hours since a group of young people decided to demonstrate in extreme conditions against the harassment of the regime.
For Rosa María Paya, leader of the Cuba Decide Project, she called for "intervention by the international community because this is a basic humanitarian issue. The Cuban regime can send Denis Solís home and prevent the deaths of these young artists." .
The call to the international community to demand answers from the governments of Havana reached the State Department, where Secretary Mike Pompeo "urged the regime to stop the harassment of the San Isidro protesters and demanded the release of Denis Solís." that "freedom of expression is a human right and the United States was in favor of the Cuban people."
Anamely Ramos, a member of the San Isidro movement, said: "we want Denis Solís released and that is the only way that we can advance to a negotiation, that we can advance to a dialogue."
In Social Networks the #movimientosanisidro has caused reactions like those of the artist Willy Chirino. Activists in Miami send a message of support to the strikers.
Maykel Castillo, one of the strikers in critical condition, left his thirst strike on Wednesday due to pressure complications, but the hunger strike continues as does Luis Manuel Otero Alcántara.
The regime reacted through an article in the official Granma newspaper, describing the demonstration as "a new counterrevolutionary show sponsored by the American government."