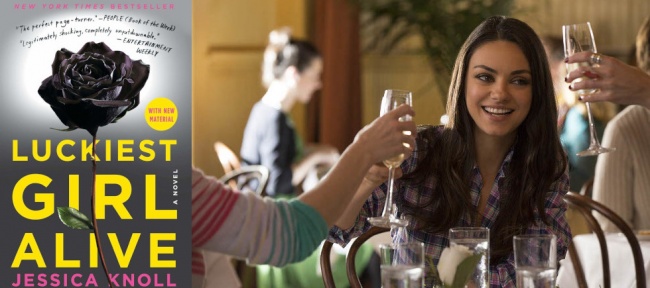 Having just premiered her latest project titled 'Breaking News in Yuba County', Golden Globe-nominated actress Mila Kunisha found a new job in the film adaptation of Jessica Knoll's first novel, 'Luckiest Girl Alive'. In 2015 it was said that Lionsgate would be the study in charge of supporting the project, although it has finally fallen on Netflix networks.
The story centers on Ani FaNelli, a 28-year-old New Yorker who apparently has everything in life: a coveted position in a magazine, a closet full of fine clothes, and the dream of marrying her handsome fiancé on the horizon. But behind that semblance of perfection is a vulnerability that Ani keeps hidden, buried deep within her due to past trauma she will have to deal with if she doesn't want to lose her meticulously crafted wonderful life for so many years.
Knoll herself is writing the script for this suspense drama to be directed by Mike Barker, whose credits include 'A Perfect Plan' (1999), 'A Good Woman' (2004) or 'Blackmail' (2007). recently partnered with the streaming platform to direct the pilot episode of Neil Gaiman's long-awaited television series adaptation of 'The Sandman', as well as four episodes of the drama series 'Hit and Run'.
Bruna Papandrea and Jeanne Snow of Made Up Stories will produce the film alongside Erik Feig and Lucy KITA for Picturestart and Mila Kunis through their label Orchard Farm Productions, with Knoll, Lisa Sterbakov of Orchard Farms, Shayne Fiske Goldner of Picturestart and Steve Hutensky of Made. Up Stories as executive producers.