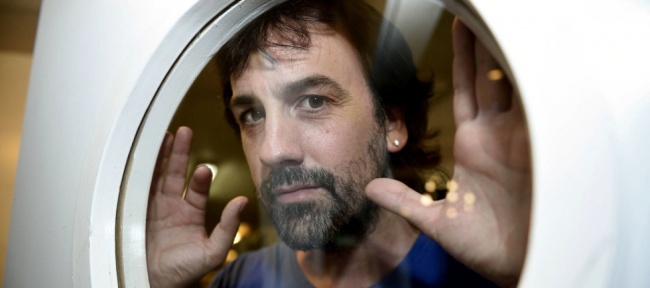 Isaki Lacuesta ('Between Two Waters') is already working on what will be his next film, the film adaptation of 'Peace, love and death metal', a non-fiction book in which the Spaniard Ramn Gonzlez recounts his experience as a victim and witness of the jihadist attack against the Bataclan concert hall in Paris, where 130 people perished on November 13, 2015.
As in the book the movie, under the title of 'One year, one night', to focus on a young Spanish man and his girlfriend, both survivors of the attack, and the psychological trauma that they carry long after living that terrible experience.
Nahuel Prez Biscayart ('120 beats per minute') and Nomie Merlant ('Portrait of a woman on fire') will lead the cast of this film that Lacuesta will direct and produce, in addition to writing alongside his regulars Isa Campo and Fran Arajo.
Bamb Producciones, through its film division, Mister Fields and Friends, and La Termita Films, the Lacuesta y Campo production company, will back the film together with the French Noodles Productions. For its part, StudioCanal will be in charge of distributing the film in France and managing international sales.
Lacuesta's latest work is 'Low listen. The accused', a non-fiction miniseries that follows the investigation and the judicial process against Francisco Medina, the only accused of the one baptized as "the crime of Almonte" in which Miguel ngel Domnguez and his daughter Mara, only 8 years old, were murdered in 2013.
An original series by Movistar + co-produced by the aforementioned Bamb Producciones that should have premiered in October 2019. However, on the same day of its premiere, Movistar + announced that it was canceling it, since then we have not heard from a project again, more than a year later, it seems we will never see …
Click here to see it on YouTube. This and other trilers you can find on our Dailymotion channel,
or in the section Movie trailers and videos of the web.