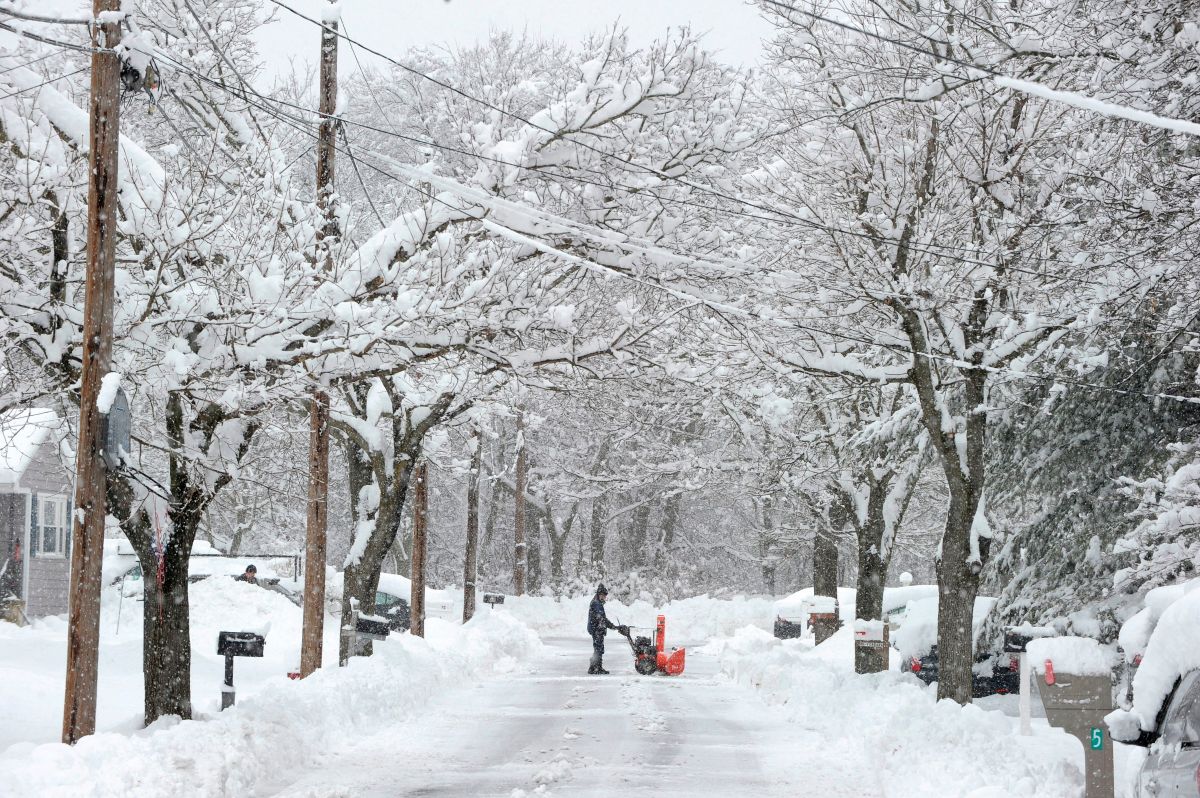 Snow accumulates in parts of New England.
Photo: JOSEPH PREZIOSO / . / .
An intense storm that began this Saturday in New England will have its greatest effects on Sunday night, impacting neighboring entities with low temperatures and winds, including New York Y New Jersey.
The National Weather Service warned that the storm would cause from intense winds to combination with rain and, of course, snowfall in Massachusetts, Maine, Vermont, New Hampshire, Connecticut Y Rhode Island, as well as upstate New York and some areas of New Jersey.
In New York City the temperature will drop further starting Sunday afternoon and throughout the week, just like the New Jersey metropolitan area.
"Winter storm warnings remain in effect for parts of New England through Sunday afternoon, where several more inches of snow are expected, along with the wind.", indicates the report.
Here comes the polar stream disturbance to meet the juicy southern stream storm. When they join forces… bombogenesis pic.twitter.com/wffzClPOgE

– Eric Fisher (@ericfisher) December 5, 2020
He adds that although the snow is concentrated in certain areas, the impact of the cold extends.
"In the wake of this storm system … it ushers in cold temperatures across the Northeast and Mid-Atlantic in the first half of next week," he warns.
The meteorological authorities had warned that there would be 26 snowstorms this season.
Absolute thump right now in NE CT. Wow !! 1:35 pm @WeatherNation @JimCantore @Ginger_Zee @Wx_Max pic.twitter.com/xgk5JcCi3J

– eweather (@ Eweather13) December 5, 2020
On Monday, severe storms could even occur in some areas, experts said.