New York :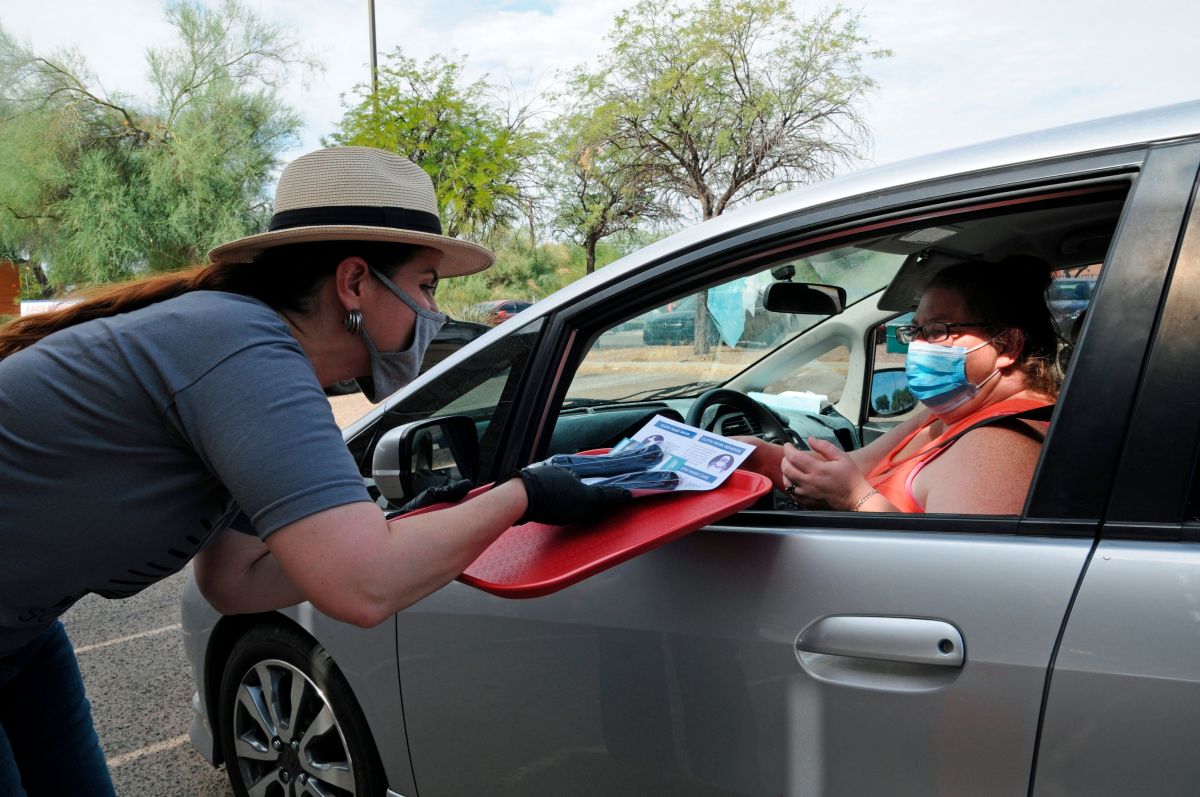 The authorities in Puerto Rico Road blocks across the island began on Monday that will include fines for those who travel without masks with passengers who are not part of their family nucleus.
The measure, taken under an executive order as part of the new restrictions against the coronavirus in the Caribbean island, has provoked opinions for and against.
The traffic interruptions were announced by the secretary of the Department of Public Safety (DSP), Pedro Janer and the Commissioner of the Puerto Rico Police Bureau, Henry Escalera Rivera.
The interceptions will apply in the 13 police areas and will be carried out in collaboration with the municipal security authorities.
$ 100 fine for not wearing a mask in cars
Lt. Zeno of the Puerto Rico Police said in an interview with Univision that for traveling without a mask with non-family members, the rapists are exposed to a fine of $ 100 each.
"The blockades had been paused at the beginning of this emergency, but it is necessary to resume them to ensure compliance with the Executive Order that seeks to stop contagion in Puerto Rico. We will be very attentive to any violation and we will observe, for example, that if the people who are on board a vehicle are not part of the same family nucleus, they must be wearing masks or they expose themselves to a fine of $ 100 each. The blockades will be carried out in an orderly manner to avoid, as far as possible, affecting the traffic. The blocking line will be established in the area of ​​the promenade, so that the traffic flow in the lanes is maintained ", explained Lieutenant Zeno.
The Press Office of the Police Bureau will inform the days on which the blockades will be carried out in the different police areas.
More severe restrictions from this week on the island
This week, more severe measures came into force in the country to try to reduce the infections of coronavirus.
Dry law on weekends, confinement on Sundays and daily closing of shops at 8:30 pm are part of the new measures imposed by the Government.
The president of the College of Surgeons of Puerto Rico, Víctor Ramos, told Efe that PR is at the worst moment of the pandemic, so the executive order should be even more restrictive, with measures such as the total closure of the restaurants, except for those with a terrace and home delivery services.
Puerto Rico, is waiting for the Federal Food and Drug Administration (FDA) approve the use of vaccines Pfizer and Moderna pharmaceutical companies, which would imply sending 300,000 doses within 48 hours, according to the adjutant general of the National Guard on the island, José Reyes.