New York :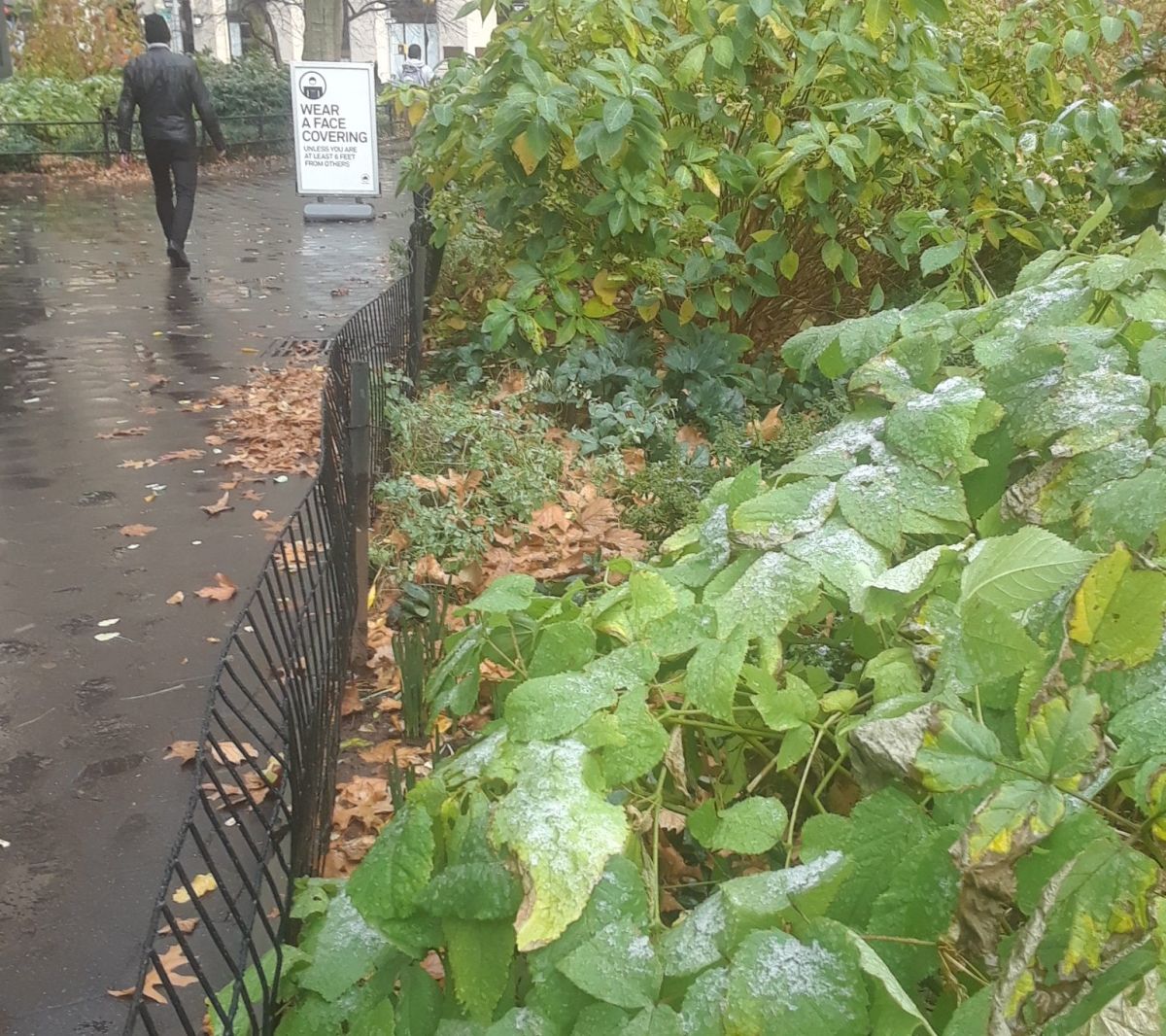 Very little ice accumulated
Photo: Andrés Correa Guatarasma / Courtesy
A timid snowfall amid a chilly 27F (-3C) wind chill officially opened the winter season today in New York.
Following a very cold Tuesday but no rainfall, today's rain at noon created a more typically winter atmosphere, although officially fall follows at least a few more weeks, until the solstice of December 21.
Even though there was no accumulation of snow as such on the streets (less than half an inch), many New Yorkers consider today's "the first snow" of the season. The rest of the week, until Saturday, the temperature is outlined above 50F (10C), with no precipitation. Just on Sunday it is expected to rain again, but without the thermometer dropping much. Weather updates can be found here.
ITS SNOWING in New York, Live View from Midtown, Manhattan. ❄️ #snow #firstsnow #newyork pic.twitter.com/G4B1V8APfb

– The International Lawyer (@TheIntLawyerNY) December 9, 2020
First snow of this Winter season in NYC, hopefully more to come after the lackluster season last year !!!! #NYwx pic.twitter.com/JohdHMNbNw

– NPiRSprtz (@NYCsporty) December 9, 2020

ι