New York :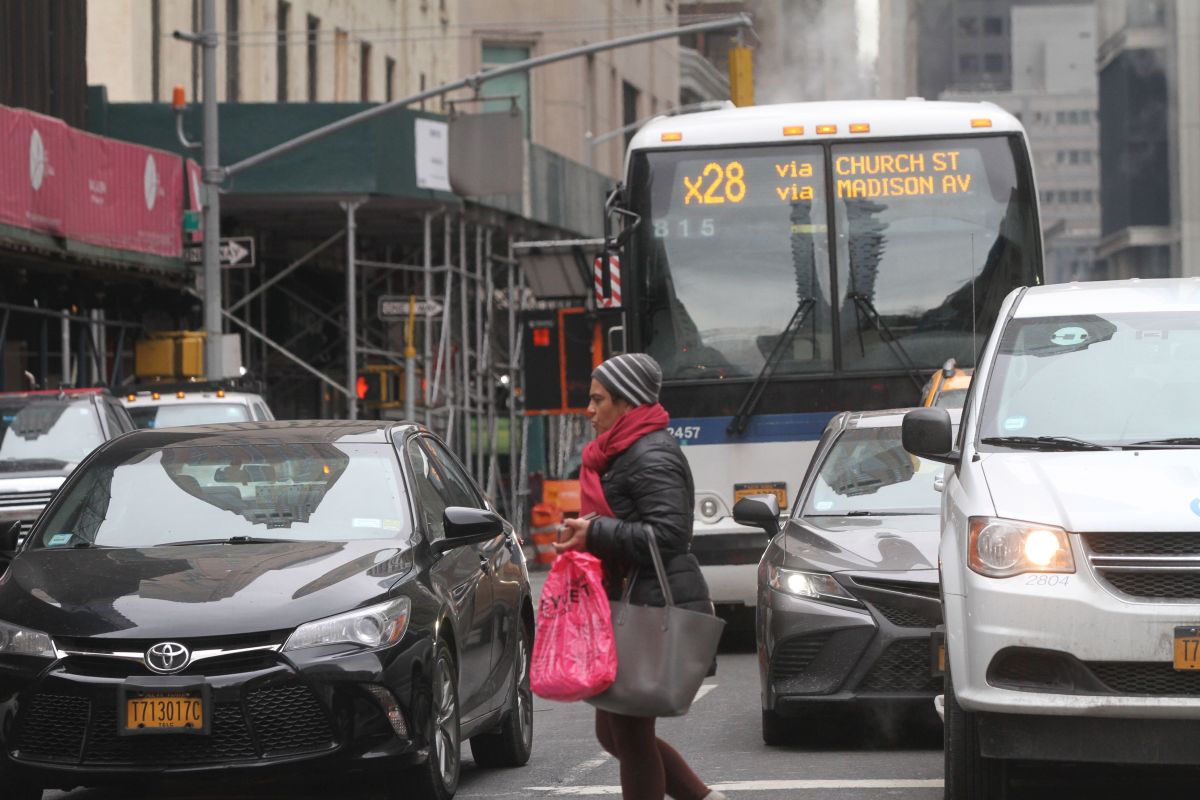 NEW YORK.- The main organizations that defend the transport of the city of New York presented on Tuesday the 'Agenda for Equity 2021', a broad proposal of local policies that aspire to be welcomed by the candidates for mayor and the New York council.
Organizations that advocate a vision of 'fairness on our streets', with the agenda promote a transportation-driven recovery while prioritizing ambitious climate goals backed by commitments to improve bus service, bicycle safety and accessibility and that slow down the boom in drivers.
Indeed, once the political contest in which the future of the city is questioned has begun, the organizations urge candidates for municipal offices to put bus users, cyclists, accessibility and climate justice first. on the congested streets of the Big Apple.
According to advocates, COVID-19 transformed the way New Yorkers move. At the height of the pandemic, many people rarely left home. Others used less frequent and less crowded public transportation. Cycling exploded. Driving nearly stopped, only to roar alarmingly, though most offices remain closed.
A fair recovery
During the announcement, speakers argued that a fair recovery from the pandemic begins on the ground: improving public space on our streets and sidewalks can boost mobility, access, safety and resilience. Local transport solutions can be geared towards fair and sustainable growth, they argued.
"COVID highlighted the inequality that has long been built on our streets. Long traffic jams gave way to fast and reliable bus service during the shutdown. New bus and bike lanes, empty streets and open-air restaurants have helped reclaim public space from private cars, "said Danny Pearlstein of the Riders Alliance.
Pearlstein added that the toolkit is comprehensive. "The next mayor and new councilors need the political will to design a safer and fairer city for all New Yorkers."
Advocates vigorously argued that a more equitable city calls for sweeping changes in the way residents use the streets.
According to figures from the organizations, black New Yorkers travel 26% longer and are more than twice as likely as whites to travel by bus. The vast majority of bus riders are low-income New Yorkers of color.
Pollution and accidents
They also argue that a car-led recovery would exclude most families without access to a car and leave behind the millions of New Yorkers of all ages who cannot drive. The resulting congestion, air pollution, carbon emissions, and deadly collisions would put the city on the path of collapse for decades to come.
"Accessible transportation is essential for people with disabilities. Without it, people with disabilities struggle to get to jobs, to medical appointments, to visit friends and family, and as always, an accessible transportation system benefits not only people with disabilities, but also people in the community. seniors and anyone else with mobility problems, "said Christopher Schuyler of the New York Lawyers for the Public Interest.
Proponents also pointed out that cars release high carbon emissions. COVID cases were exacerbated by air pollution. Drivers and motorcyclists have recklessly used empty streets to set new records for crash deaths.
"Transportation is the main contributor to climate change and we cannot solve the climate crisis without solving the traffic crisis. We urge 2021 candidates to prioritize policies that improve traffic and reduce pollution, "said Patrick McClellan, policy director for the New York League of Conservation Voters.
Build an inclusive city
Meanwhile, Jaqi Cohen, director of the Straphangers Campaign said that, to reinforce the needs of essential workers, address climate change and build a more inclusive city overall, New York's elected leaders have no choice but to commit to promoting fairness in the streets.
"With this political agenda, we have created a plan for city officials to follow to support recovery efforts that prioritize public transportation, streets and public space," added Cohen.
"Nine months after the pandemic, we are still reminded that public transportation is critical, open spaces are necessary, and the climate crisis remains a threat," said Kate Slevin, vice president of State Programs & Advocacy, Regional Plan Association. "As we look to 2021 and our post-Covid recovery, we need our future leaders to commit to bold goals that focus on equity, access, and health. It's a way we can all come out of this stronger than when we went in. "
Eric McClure, CEO of StreetsPAC observed that future city leaders must facilitate recovery, and this is the roadmap by which we can get there.
"We are at a tipping point and we can take a big step towards a city that is more accessible to walk, bike, city rich in transit and human, or slip back into 1970s-style decline," said Eric. McClure.