New York :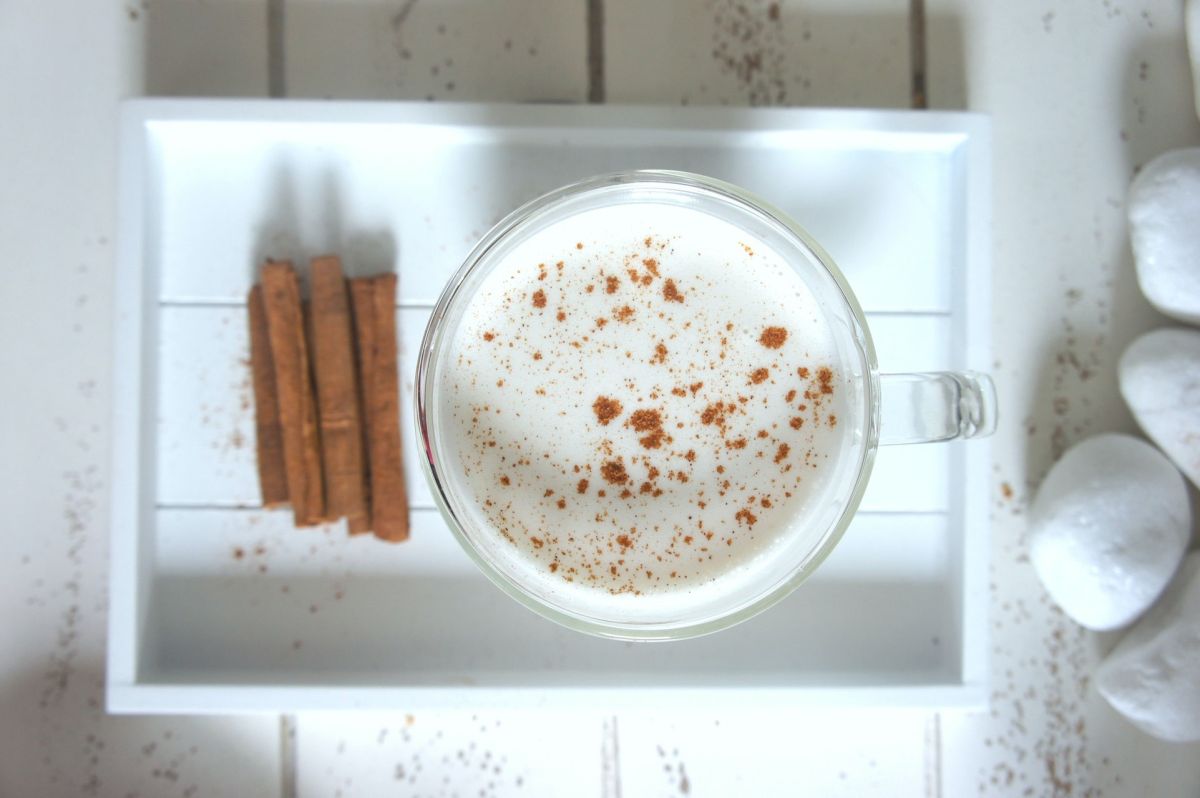 Photo: Delphine Hourla / Pexels
The rice atole It is a hot and thick drink ideal for cold days. It is a delicious drink and easy to prepare. The traditional atole prepares with Cooked corn. In this case, the rice atole contains practically the same ingredients than a rice pudding; a very popular Spanish dessert in Mexico.
The rice pudding is consumed throughout the year, at home, restaurants, inns and ice cream parlors. It can be enjoyed cold and in cold seasons it is usually served hot. The atole is offered in stalls of tamales and atoles in Mexico City.
The traditional rice atole is prepared with milk, rice, sugar, I know thickened with cornstarch and flavored with cinnamon.
Some versions omit the cornstarch, in addition to cinnamon flavored with vanilla, others use evaporated milk and instead of sugar they opt for condensed milk which in turn gives it a thick texture.
We present you 3 options:
1. Atole of rice with cornstarch
Ingredients
5 cups of milk
2 tablespoons cornstarch
1/4 cups sugar
1 cinnamon stick
1/4 cups rice, rinsed
Cinnamon powder
Preparation
Dissolve the cornstarch in a cup of milk.
Heat the rest of the milk, add the sugar, the cinnamon stick and the rice. Cook for 15 minutes.
Add the milk with the cornstarch and cook for 10 minutes or until thickened; the rice should be soft.
Serve hot and sprinkle with cinnamon.
2. Atole of rice with evaporated milk
Ingredients
1 1/2 cups of rice
1 liter of water
1/2 cinnamon stick
1 1/2 liters of milk
1 can of evaporated milk
1 cup of sugar
Preparation
Rinse and drain the rice. Then place it in a saucepan with water and cinnamon. Cook for 20 minutes; moves occasionally.
Remove a cup of the cooked rice.
Pour the two milks and the sugar into the saucepan, mix and cook for a few minutes.
Blend the reserved rice with a ladle of the saucepan preparation.
Add the rice that you blended over the saucepan and cook until it boils.
Serve hot.
3. Atole of rice with evaporated milk and condensed milk
Ingredients
1/2 cup of cooked rice
1 1/2 cups of evaporated milk
1 can of condensed milk
3 cups of water
1 cinnamon stick
2 tablespoons of cornstarch dissolved in 1/2 cup of water
Preparation
Blend a cup of rice with the evaporated milk, the condensed milk and half of the water.
Pour the blended rice and milk into a pot with the rest of the water and the cinnamon stick. Heat until boiling.
Dissolve the cornstarch and add to the pot with the rest of the ingredients. Heat until thick, stirring constantly.
Serve hot.
Enjoy your drink with breakfast or as a snack, it is perfect to accompany with bread or a delicious tamale.
It may interest you: