New York :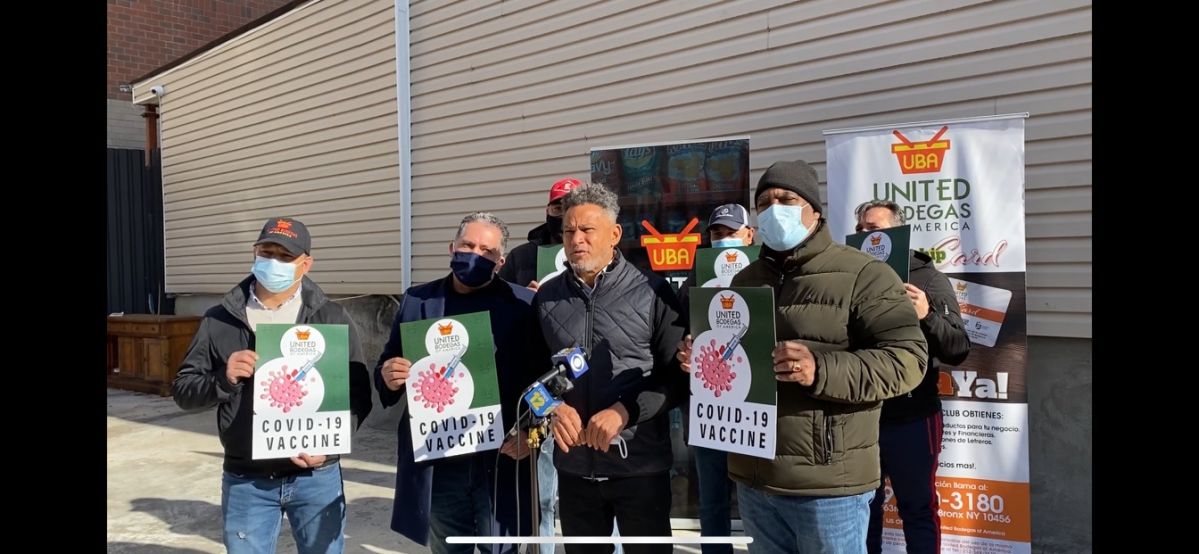 New York City winemakers want health authorities to consider them for immunization in the first round of vaccinations.
At a press conference from its headquarters in The Bronx this Sunday, the leaders of the American Winemakers Association (UBA) asked that Governor Andrew Cuomo arrange to include them in this first phase.
Covid-19 is real, we are on the front line, we are exposed every minute of the day, people refuse to wear masks and we winemakers become victims of violence, the organization highlighted.
"To keep our warehouses open 24/7 we need the vaccine. We are serving the communities most affected by the pandemic. We have witnessed this pandemic that has killed thousands of older people and people with underlying diseases in our community, "said Radhames Rodríguez, president of UBA.
Rodríguez added that members of the winery owners are exposed every time a customer enters their businesses.
"Governor Cuomo, please include us in this 1A list, we are vulnerable just like first aid workers," he insisted.
The winemaker Carlos Herrera and member of the UBA, stressed that they understand the urgency of vaccinating the elderly, health workers and frontline workers, but they are also part of that group.
"We have been asked to stay open and serve our community and we have, but hundreds of our winemakers have also fallen into the hands of Covid-19. We need the Governor to be reasonable and allow us to get the vaccine, "Herrera added.
Meanwhile, the UBA spokesman, Fernando Mateo justified that his associates should be included in the first round of immunization.
"If a winery cannot serve its community, who will, the people will suffer. We provide essential goods and services for millions of people in New York City, without your local warehouse there is no food. The winery owners deal with masked people every day, with violent people, people who refuse to abide by the law consequently, they are exposed to the elements of Covid-19, "added Mateo.