New York :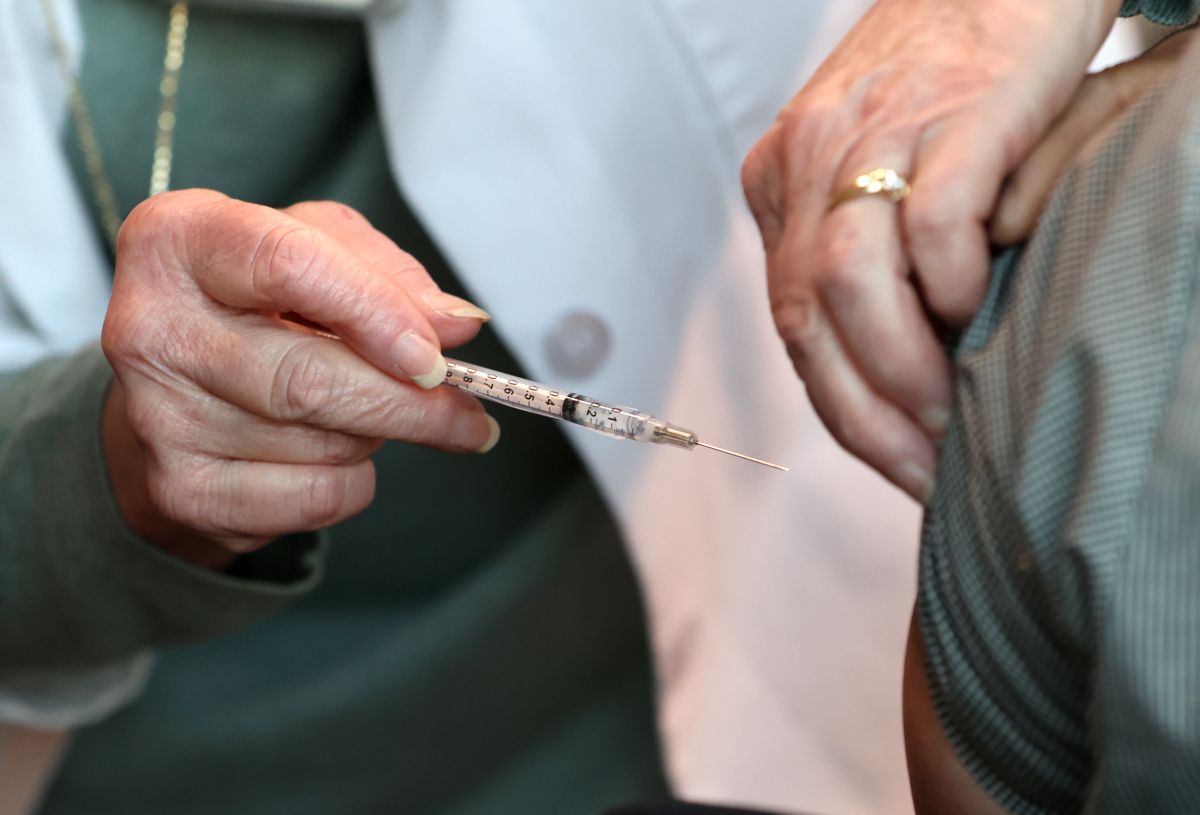 People 65 and older can now get the coronavirus vaccine.
Photo: Justin Sullivan / .
Tuesday the Center for Disease Control (CDC) recommended immediate inclusion of people 65 and older, and even those minors with chronic health conditions on the priority vaccination list, so the state of California assured on Tuesday that it would seek to adapt to the measure.
And the decision did not take long, since this Wednesday the governor Gavin Newsom confirmed that everyone over 65 will be included immediately on the state's priority immunization list, which has about 2.5 million doses between Pfizer and Moderna vaccines, although almost 800,000 had only been administered earlier this week.
CA is significantly increasing our efforts to get vaccines out.

This week, we launched mass vaccination sites across the state.

Today, we're announcing that Californians 65 and older are eligible to receive the vaccine.#EndThePandemic pic.twitter.com/PtuJKx5VcH

– Gavin Newsom (@GavinNewsom) January 13, 2021
"California is significantly increasing efforts to distribute vaccines. This week we announced massive vaccination sites, today we announce that all Californians 65 and older are eligible to receive it"Said the governor in a message posted on Twitter on Wednesday.
However, Orange County, in the south of the state, did not wait for state confirmation and said on Tuesday that it would follow the CDC's recommendation without waiting for the approval of the Newsom administration, which has received criticism for the slowness in the vaccine administration process.
Distributing # COVID19 vaccines as quickly & equitably as possible is our top priority. Individuals 65+ are now the next group eligible to start receiving vaccines.

We will continue to do everything we can to bring more vaccine into CA. #EndThePandemic

▶ ️ https://t.co/zXl1fCk6sC pic.twitter.com/F7CMu34bTp

– Office of the Governor of California (@CAgovernor) January 13, 2021
California remains in the midst of its worst case wave, which has caused hundreds of thousands of cases and thousands of deaths in recent months, reaching a total of 2,781,039 cases of the virus and 31,102 deaths since March 2020.
READ MORE
What we know about the $ 600 stimulus check announced by Governor Newsom for the undocumented
California breaks Obamacare enrollment record for 2021
Homeless of Los Angeles sued a woman for stealing her dog and that caused it to be returned