New York :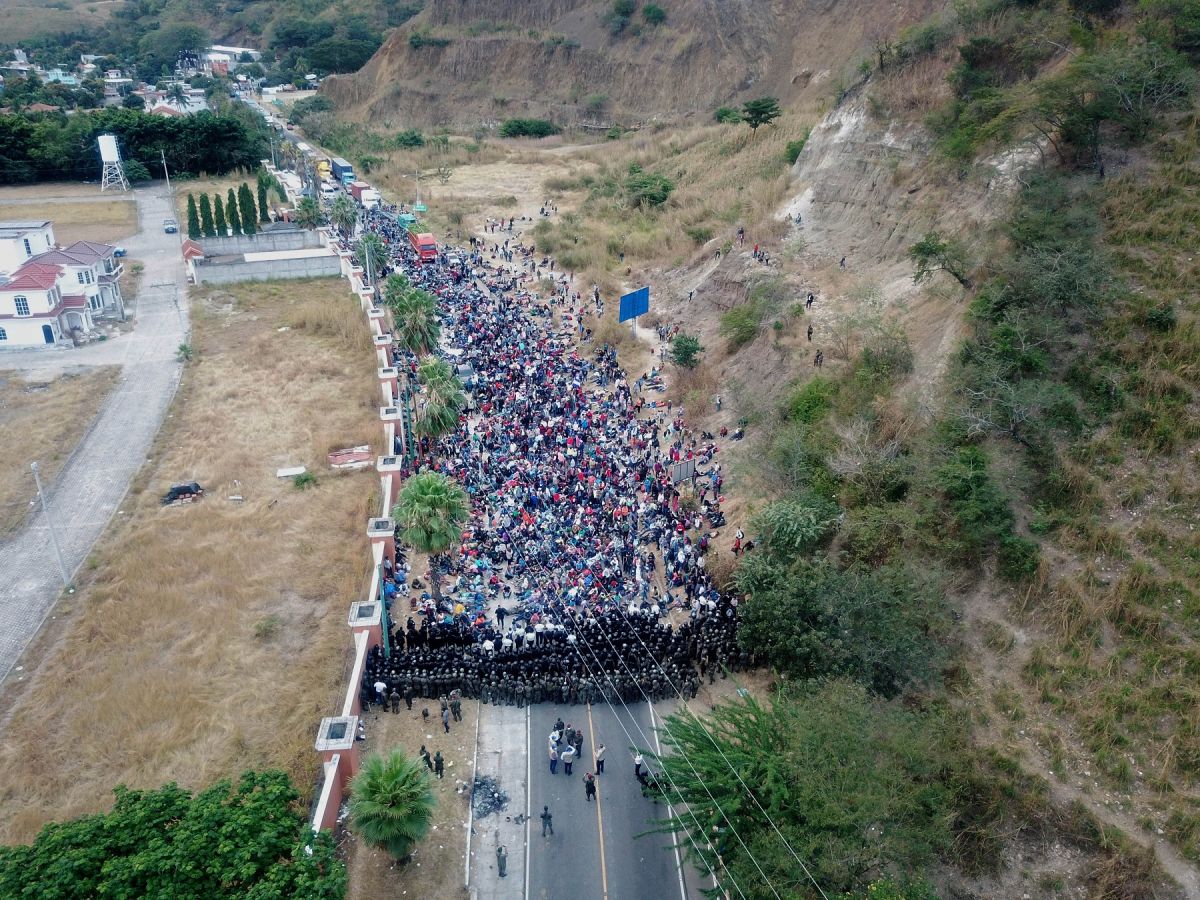 A migration crisis awaits the start of the president-elect's government Joe biden with a caravan of at least 9,000 Hondurans divided into two groups that go to the States.
At least 6,000 Hondurans were detained by the Guatemalan army, after a confrontation that was recorded in an impressive video.
Hondurans remain stranded on a highway in eastern Guatemala, where security forces have blocked their path.
This video shows a confrontation between the Guatemalan army, using sticks and shooting teargas, and a group of Hondurans from the caravan who are trying to pass.#CaravanMigrante # CaravanaMigrante2021 # Caravana2021 pic.twitter.com/SA6qTGJj7A

– John Holman (@ johnholman100) January 17, 2021
Tension in Central America increases, while in Mexico civil organizations are on alert, since some 3,000 Hondurans managed to advance through Guatemala, but it is feared that the president's government Andrés Manuel López Obrador I ordered the deployment of the National Guard.
The Institute for Women in Immigration warned about the new crisis and recalled that in January 2020, the Mexican military repressed and beat dozens of immigrants, which led to a recommendation from the National Human Rights Commission (CNDH).
#ProtectionNoDetention #Central American Exodus
⚠️ We reiterate our concern about the role of @GN_MEXICO_ in detention of migrants. We highlight recommendation 50/2020 d @CNDH for acting GN in response to caravan of January 2020.
📹: César Solis
➡️ https://t.co/OcSIFRWsef pic.twitter.com/9yqUdD07Sg

– IMUMI (@IMUMIDF) January 16, 2021
The Guatemalan Migration Institute reported that the caravan remains stranded, but "the coordination of voluntary returns continues."
The crowd had decided hours before, with the arrival of night, that they would spend the night on the road again after kneeling, praying and trying without success to advance in front of the barrier formed by the security forces.
Hondurans are part of a migrant caravan of more than 9,000 compatriots, according to official estimates, that left San Pedro Sula, a city in northern Honduras, in different phases last Wednesday, Thursday and Friday.
The group that is stranded is made up of around 6,000 migrants, while the other 3,000 Hondurans in the caravan have made progress in some cases. and in others the multitude has been diluted or has started the journey back to their country.
His goal is to reach the United States to have better living conditions, away from the poverty and violence that plague the Central American isthmus, especially after the pandemic and hurricanes Eta and Iota, which made landfall last November.
"We are talking about national security", the director of the Guatemalan Migration Institute explained to journalists today, Guillermo Diaz, on his country's position regarding not letting Honduran migrants advance.
The Guatemalan Army has deployed more than 5,000 soldiers in seven departments of the country and is also supported by thousands of other agents of the National Civil Police as part of a plan organized by the Government to prevent migrants from advancing.
With information from Efe