New York :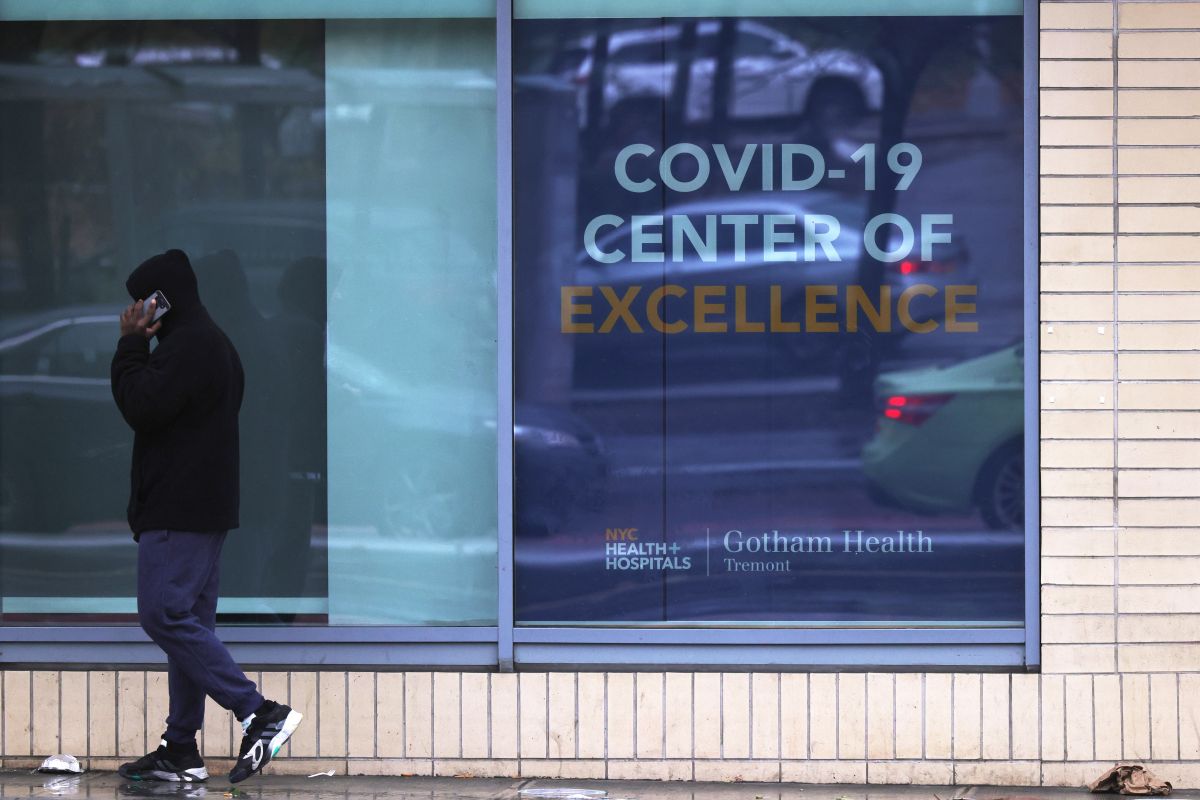 The COVID-19 Center of Excellence is located at 1920 Webster Ave., in The Bronx.
Photo: Michael M. Santiago / .
In another effort to keep the COVID-19 pandemic at bay in New York City, Mayor Bill de Blasio and NYC Health + Hospitals / Gotham Health recently opened the first of three COVID-19 Centers of Excellence across the city.
This new community health clinic, located at 1920 Webster Avenue in The Bronx, is designed to meet the needs of patients recovering from COVID-19, including specialty services such as pulmonary and cardiology care, radiology and diagnostic services, health mental services and on-site access to medications.
The site also offers comprehensive primary health care services for Bronxians, including cancer screenings, dental and vision care, diabetes management, podiatry, pediatric care, and much more. Last June, the Mayor and the Racial Equity and Inclusion Task Force announced the opening of three COVID-19 Centers of Excellence in communities of color that have been hardest hit by the pandemic: Bushwick, Jackson Heights, and Tremont.
"It is no coincidence that the communities of color most affected by this pandemic are the same communities without adequate access to high-quality healthcare," said City First Lady Chirlane McCray, adding that the opening of the Tremont COVID Center of Excellence -19 "is a necessary step in an inclusive recovery to ensure that Bronx residents receive the comprehensive care they need and deserve from their city for years to come."
For his part, Dr. Mitchell Katz, President and CEO of NYC Health + Hospitals, indicated that the road to recovery for some survivors of COVID-19 will be, sadly, long, but NYC Health + Hospitals is committed "to being by your side and help address any lasting health impacts from this virus. Beyond assisting in the recovery from COVID, our new Tremont site will also provide this community with critical preventive health services, ensuring that everyone has access to the care they need to continue fighting the threats of this pandemic. "
Patients may be referred to the Tremont COVID-19 Center of Excellence after a hospital visit or through their primary care provider for short- and long-term care to address their recovery from COVID-19. Positive COVID-19 test results, antibody or not, are not required to receive care on this site.
COVID-19 has had a disproportionate impact on communities of color. According to the New York City Department of Health and Mental Hygiene, in sections of Jackson Heights, Queens, approximately 37% of people who have been tested for COVID-19 have tested positive for the virus. This is also true for approximately 30% of the people in the Tremont section of the Bronx and 25% of the people in Bushwick, Brooklyn.
Schedule
NYC Health + Hospitals / Gotham Health, Tremont will be open:
Monday from 8:30 am to 7 pm
Tuesday from 8:30 am to 5 pm
Wednesday from 8:30 am to 7 pm
Thursday from 8:30 am to 7 pm
Friday from 8:30 am to 5 pm
Saturday, from 8:30 am to 4 pm
Visit https://www.nychealthandhospitals.org/covid-19-center-of-excellence/ for more information on NYC Health + Hospitals COVID Centers of Excellence, or call 844-NYC-4NYC to make an appointment.