New York :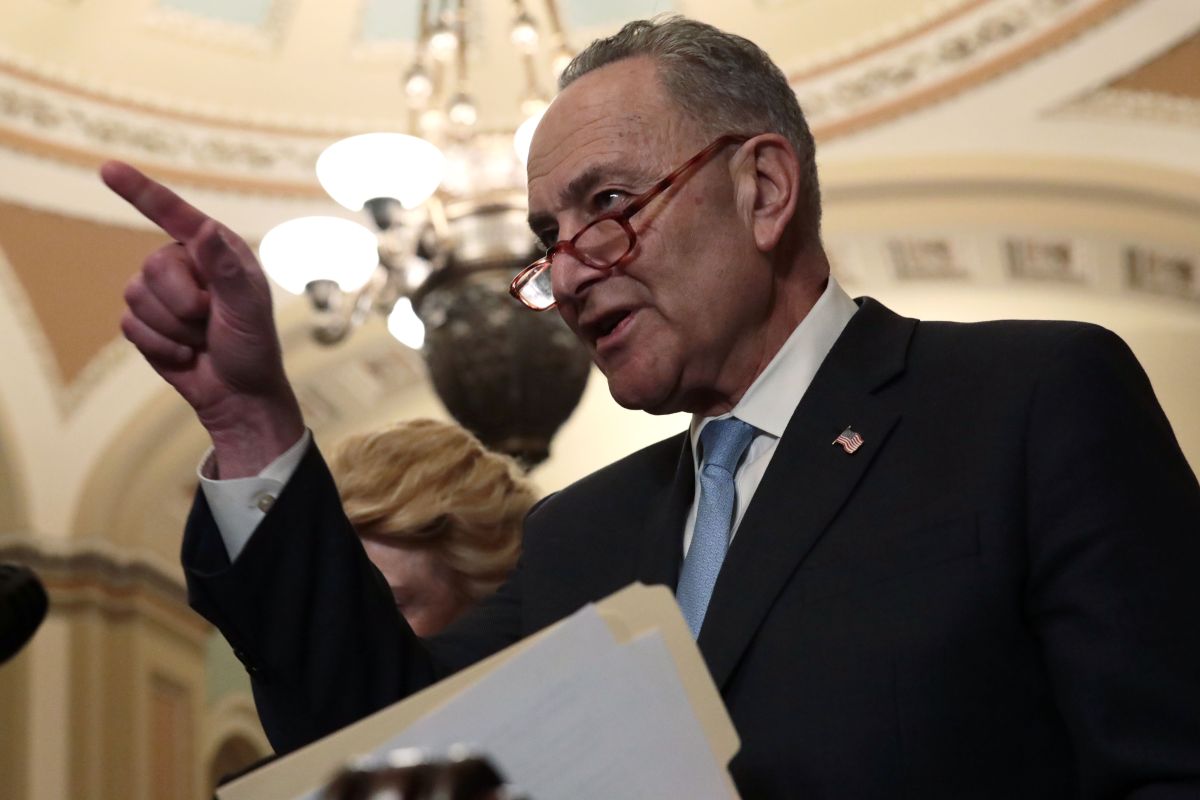 The Democratic leader in the Senate, Charles Schumer.
Photo: Alex Wong / .
The Democratic leader in the Senate, Charles schumer (New York), lobbies his peers to secure the votes needed to pass the third stimulus check.
"The emergency relief work against COVID is far from complete," Schumer wrote to his colleagues. Democrats wanted to do a lot more on the latest bill and promised to do more, given the opportunity, to increase direct payments to a total of $ 2,000. We will do it".
Democrats will control the Senate as of January 20, considering the inauguration of the president-elect Joe biden and the vice president-elect Kamala harris, who will also be the president of the Senate, which gives the majority to her party colleagues.
Schumer's letter is important because there is division within the bench, voices that consider that it is not necessary a new check for direct aid to families against coronavirus.
The senator Joe manchin (West Virginia), for example, has said that it would "absolutely not" support sending a check.
"Absolutely not. No ", said to The Washington Post. "Vaccinating people, that's job number one … How will the money we invest now help us better to get jobs back and get jobs?"
The triumph in Georgia of Jon ossoff and Raphael warnock It gave Democrats better leeway, but there are Republicans they need to convince, as they require at least 10 additional votes to pass the law.
Now, there are doubts about the amount that would be sent, but experts estimate that would be at least $ 1,400.
It is expected that the CASH Act, approved in the Chamber, will be taken as the basis for the increase in aid, but it contemplates an increase from $ 600 to $ 2,000 of support, that is, an extra amount of $ 1,400.
President-elect Biden is 100 percent in favor of sending the aid.