New York :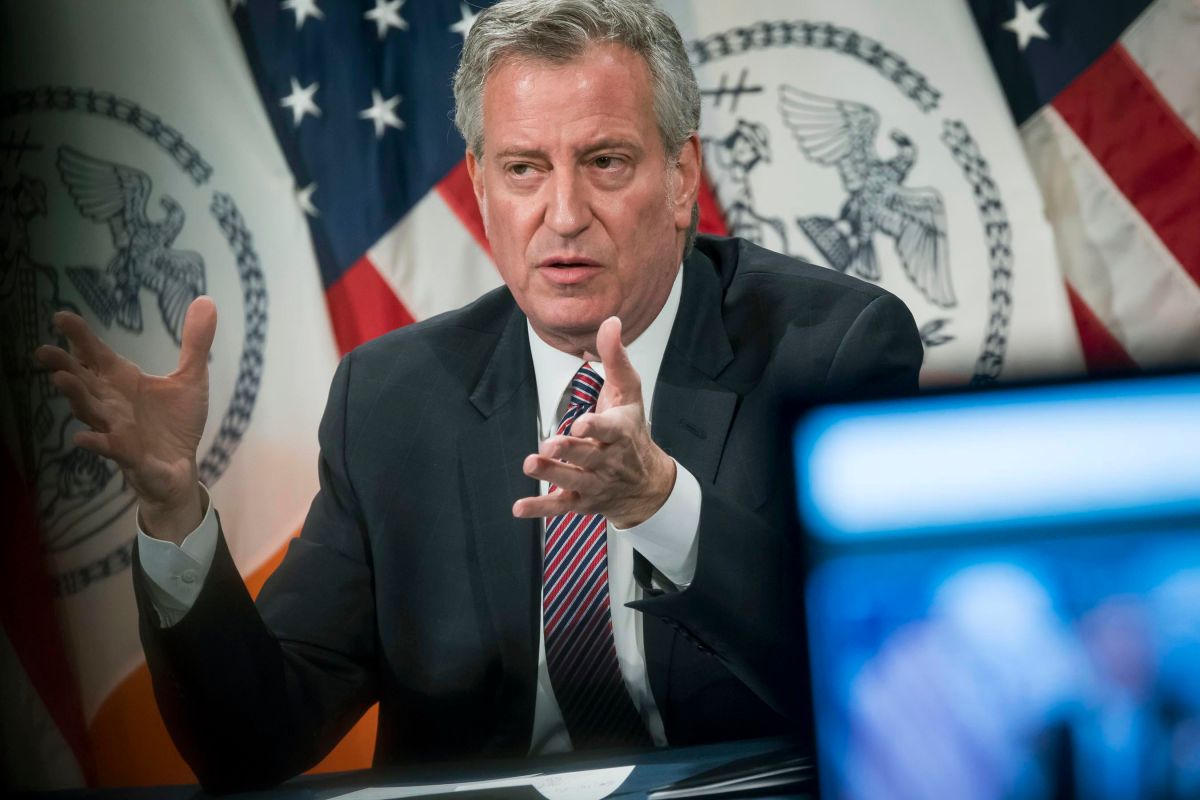 New York Mayor Bill de Blasio.
Photo: Flickr NYC Mayor's Office / NYC Mayoral Office
NEW YORK.- The New York Mayor Bill de Blasio again he turned to a religious congregation to urge New Yorkers to "have faith and better days are coming soon." Addressing parishioners at New Life Outreach International church in the Bronx, the mayor said he will be one of the first to get vaccinated, once (the vaccine) is available.
De Blasio said Sunday that the vaccine will arrive in New York City in a week. "And that vaccine is real, and it will help us fight and win and defeat the coronavirus once and for all.
He commented that a second wave of COVID-19 is affecting the city and while acknowledging that it will be difficult, he said, "New Yorkers will move forward, rebuild and recover."
What was unusual this time was that a councilor made the presentation of the mayor to those present. Fernando Cabrera, a councilman for District 14 in the Bronx, is the pastor of that church.
"I know there are some people who are afraid. I want to tell you bluntly, there is no conspiracy. I want to tell everyone that they are not getting 666 in this vaccine, okay? " said Cabrera who insisted that there is no such biblical number of the beast and that the vaccine is reliable and that he will be the first to apply it, if allowed.
The councilman addressed the adverse reactions of many New Yorkers after a survey was revealed that many residents, including more than 50% of city firefighters, would refuse to get the vaccine once it is available.
Cabrera asked the parishioners for a warmer applause to receive the mayor, after, upon entering, he was timidly welcome. Once in the atrium, De Blasio took Cabrera's words and assured that he, too, will be immunized as soon as the vaccine arrives in New York.
"When it is our turn, the councilor, you and I will be there together and we will show people that the vaccine is safe and that it will allow us to move forward," said the mayor.
"If you are ever in doubt about what the future holds, just look around you. I ask you to do that right now. Just look at the people who stood up for us and made us strong again. And now they can believe in what the future holds because there is no place that has a secret ingredient that only we have, and that is New Yorkers. Better times are ahead ", insisted De Blasio amid applause.
Later, Avery Cohen, spokesman for the mayor's office confirmed through a statement that De Blasio plans to get vaccinated in a public event to build confidence about the vaccine.
"As the Mayor announced today, the vaccine will be given in a public place with community leaders to show New Yorkers that it is safe and effective," Cohen said.
New Yorkers reluctant to get vaccinated
A survey by the New York City Department of Health found that 20% of New Yorkers are skeptical about using the cradle, while up to 27% said they are not sure about doing so.
But on the other hand, another survey revealed that up to 55% of union members of the city's Uniformed Firefighters Association said they would not be willing to get vaccinated. This percentage represents a quarter of the total membership of that union.
The health authorities have established a timetable. The first vaccines will be destined to health personnel, firefighters and police; then vulnerable people, older adults and then the general population.
The labs are still awaiting emergency approval from the federal Food and Drug Administration.