New York :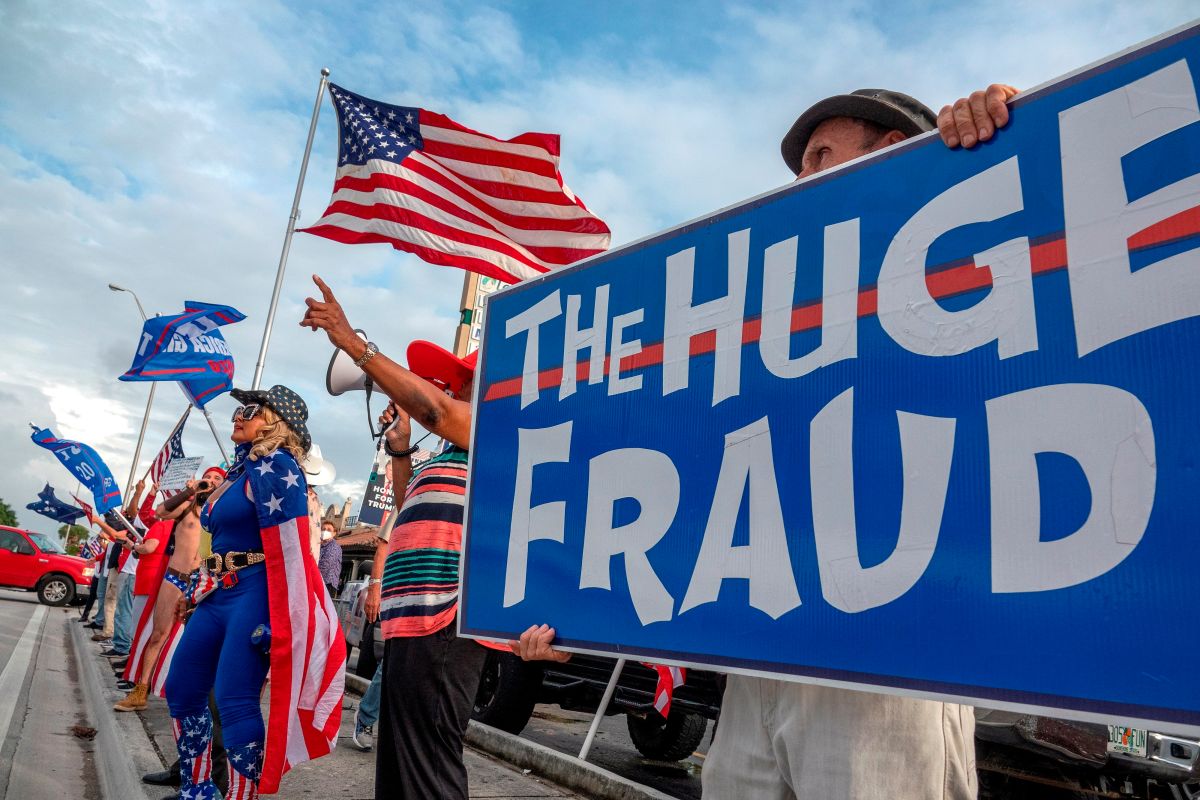 Republicans still don't believe in Biden's victory.
Photo: Cristobal Herrera-ulashkevich / EFE
Florida State Attorney General Ashley Moody supported Texas' petition to the Supreme Court on Wednesday to prevent four key states from certifying the victory of Democrat Joe Biden in the November 3 presidential election.
Moody signed a letter in which he urged the Supreme of the United States to hear the lawsuit filed by the state of Texas versus Georgia, Michigan, Pennsylvania and Wisconsin, all of them states where Biden defeated the current president, Republican Donald Trump.
"The integrity and resolution of the 2020 elections is of the utmost importance," Moody wrote on his Twitter account today, adding that the Supreme Court of the United States "You must weigh the legal arguments of the Texas motion and all outstanding issues so that Americans can be sure that the election was reviewed and decided fairly."
In his brief to the Supreme Court, the Texas Attorney General, Republican Ken Paxton, accuses the governors of Georgia, Michigan, Pennsylvania and Wisconsin of having used the COVID-19 pandemic as a "pretext" to change electoral rules and allow greater voting by mail, an option chosen by millions of Americans.
The lawsuit argues that the elections in these four states suffered from "voting irregularities."
However, officials in all four states, Republicans and Democrats, have said that these accusations are baseless and that their choices were decided fairly.
The objective of the lawsuit is to prevent those four states from certifying Biden's victory next Monday, when the Electoral College it plans to meet to formally ratify the next president.
These four states have a total of 62 votes in the Electoral College, so that if the Supreme Court were to position in favor of Paxton, the result of the elections could change, since Trump accumulates 232 votes and Biden 306, above the 270 barrier needed to reach the White House.
Paxton argued that Texas feels harmed by this issue because those states "They attacked the integrity of the vote" of its own citizens, but also of the rest of the constituencies that did not change their rules due to the pandemic.
The lawsuit was filed directly with the Supreme Court because it is the only instance with the authority to settle disputes between states, although it exercises that jurisdiction only on rare occasions.
The highest court must now decide whether or not to consider the case.
The US Supreme Court is made up of three progressive and six conservative justices, the latter number including three Trump-appointed justices.
The American President so far it has not recognized its defeat in the elections.