New York :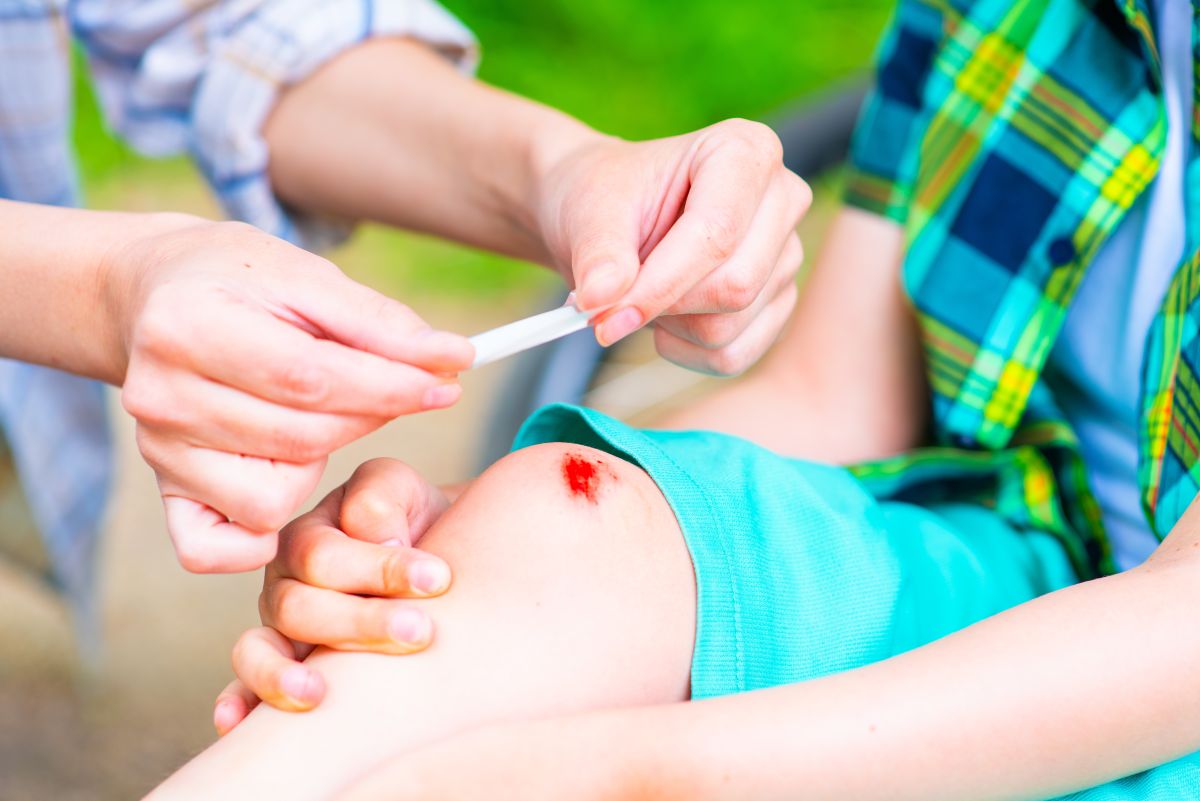 What seemed like an ordinary accident in a child's life ended up becoming the worst of nightmares.
Beauden Baumkirchner is a 3 year old boy, a native of Lake Havasu, Arizona, who was traveling with his family last October, camping near San Diego, where He suffered what appeared to be a small scrape on his knee while riding his bike.
As any parent would, Juliana and Biran Baumkirchner decided to heal their son's wound with an antibacterial spray and a Band-Aid. The boy continued with his normal life until a couple of hours later when he began to complain of severe stomach pain.
The next morning, the situation got complicated. Beauden developed a fever and his right knee, the one with the scrape, was very swollen and bruised, a color that gradually began to spread to the rest of his limbs.
That was how his parents decided they took him to a nearby children's hospital. After several days of observation and analysis, the doctors told them that her son had a staph MRSA infection.
The child developed a serious condition, since she had a toxic shock syndrome that triggered sepsis and her kidneys began to collapse.
Beauden underwent several surgeries to relieve the pressure on his legs. To try to save his life, doctors were forced to amputate both of his legs below the knee. As if that were not enough, the little one had to remain 2 more weeks, intubated and in a coma.
Nevertheless, Beauden is now stable and in the recovery phase. The parents are devastated because their little one doesn't quite understand exactly what happened to him.
The little boy, when he woke up, all he asked for were fire trucks. Family and friends sent him several toys; However, his story reached the ears of the San Diego Fire and Rescue Department, SDFD, so several elements of the corporation went to the hospital to visit him to try to encourage him.