New York :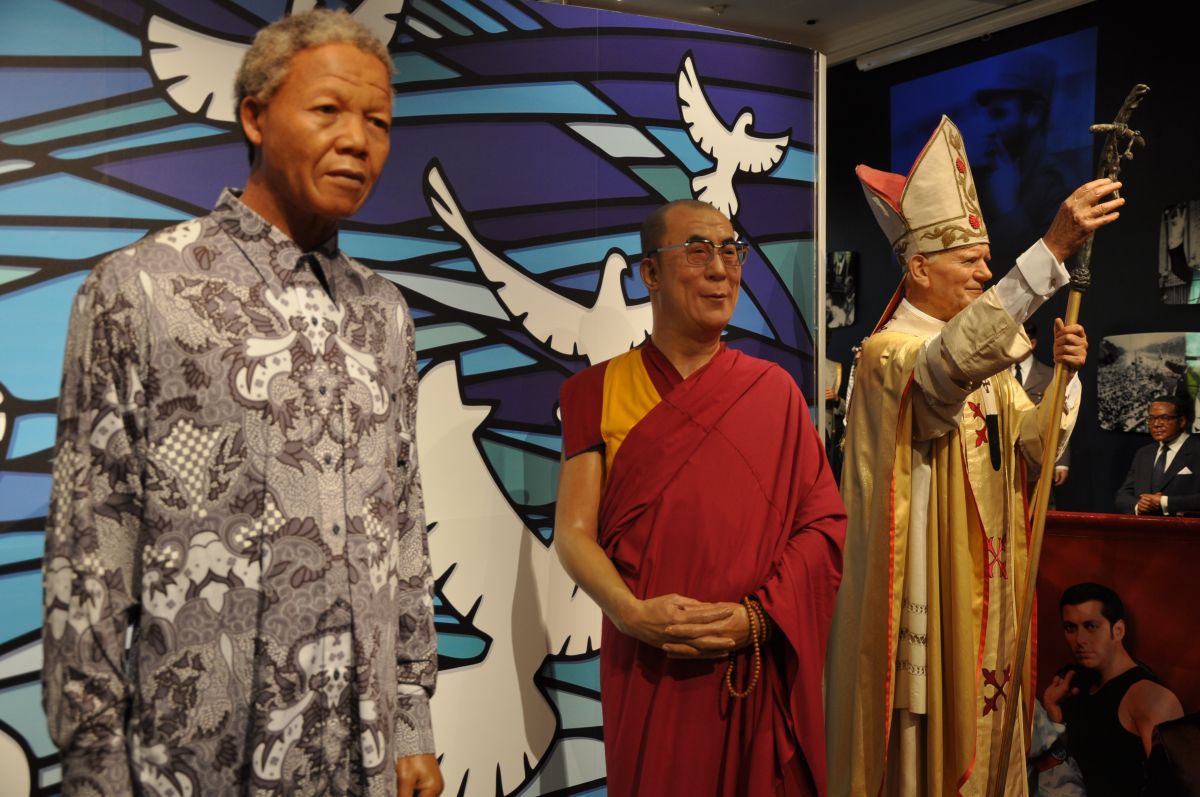 Arlindo Armacollo is a 77-year-old Brazilian businessman what he became an artist in a self-taught way, and made with his own hands a score of wax figures that represent famous people of the world, with which he set up his own museum.
The work of this man became famous and began to travel the world through social networks, but not precisely because of the quality of his art, but rather because the resemblance of his wax statues with the person represented, sometimes -many occasions- would not be too successful.
Thus, the Armacollo sample became a viral laughingstock on the networks, and was the subject of all kinds of jokes and ridicule by users, to the point that they even made the artist's teenage granddaughter cry with anguish.
Armacollo has been exhibiting his works for about six years in Rolandia, a city in southern Brazil. But strangely, the global viralization of his works occurred after a report that the television network Unitv made to the artist in 2015 was broadcast on social networks. "It may seem simple, but achieving this wealth of detail in the characters was hard work ", Armacollo said then in said interview, while the camera showed his creations up close.
Thus, among others, the life-size figures of a Nelson Mandela with a small head and golden hair, of an Albert Einstein without a neck and also with blond hair, a Marilyn Monroe with a wide neck and a flattened and shapeless face, a Lady Di with a smile between insane and terrifying and an Elvis Presley only recognizable by his guitar, his clothes and the use of imagination.
The exhibition, which the Brazilian artist called "Los Amigos de Dios", even has the image of Pope Francis, who is as accomplished in his features as the rest of the exhibited characters.
The wax doll exhibition received hundreds of comments on networks, some ruthless. "Brazilian horror story" posted a user. "The followers of Borja's Ecce Homo have inaugurated a museum," wrote another on Twitter, referring to the failed restoration of that pictorial work by a Spanish woman in 2012. "Luther King was gray. Ayrton Senna is Fernando Alonso. Mandela took steroids in jail, "posted a third.
Armacollo, however, did not give the slightest importance to these criticisms in networks. "I couldn't care less," said the author of the figures in an interview with the British newspaper The Guardian. "If it was about making money, I would be upset if people appreciated what I was doing or not. But I do it because I enjoy it. I did this for our city. If people like it, come visit us. If not, then don't. I'm not going to worry, "he added.
Beyond the criticism, Armarcollo was hopeful with the idea that the repercussion that his work had on the networks – sometimes even the criticisms are good publicity – attract tourists from the region and neighboring cities to the museum where are now his creations. In short, the only thing that the particular artist regrets about all this commotion in the networks is the anguish suffered by his granddaughter. "She is very sensitive. He even cried, "the man admitted. But now he laughs at that too. "