New York :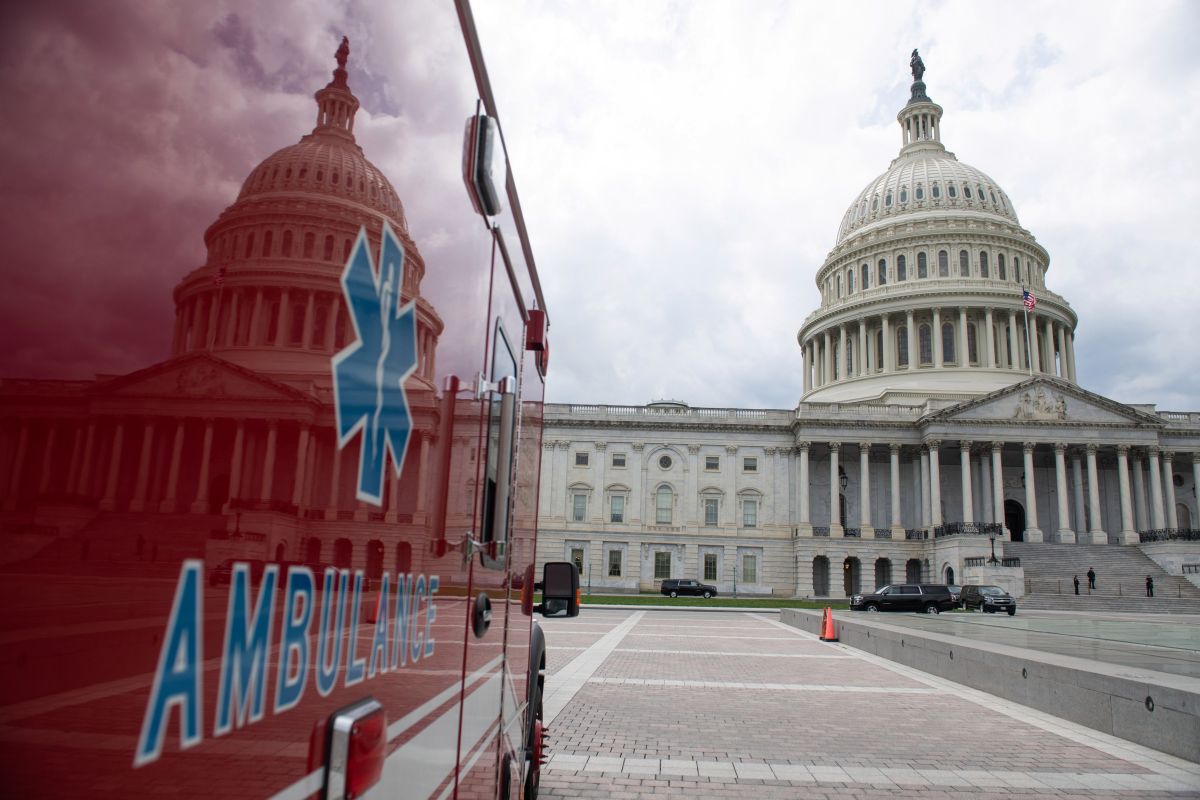 United States Congress Building.
Photo: SAUL LOEB / . / .
WASHINGTON – The United States House of Representatives, controlled by the Democrats, approved on Wednesday a proposal to finance the federal Administration in the short term and avoid its closure, which allows it to buy time to continue negotiating an agreement for a stimulus package for the economy, deteriorated by the pandemic.
The proposal received the support of 343 legislators compared to 67 who opposed it.
Proposal must be approved in the Senate
With this measure, which now has to be voted on by the Senate, dominated by Republicans and where it is expected to move forward quickly, sufficient funds are guaranteed to keep the federal Administration open until December 18, which without this proposal would be doomed to close after this Friday its financing expires.
So far, lawmakers have not been able to agree on a federal government spending law for the next fiscal year, known as omnibus, due to differences over some clauses regarding immigration and the language used on abortion, among others.
Preamble to broader legislation
According to the CNN television network, negotiators hope that the time to be gained from this extension will be enough to reach an agreement on a future long-term spending law and the economic stimulus package, before most programs of Pandemic aid expires at the end of the year and Congress goes into vacation recess.
The future of both proposals is united because the stimulus package is expected to be part of an agreement to fund the federal Administration.
On Tuesday night, the White House joined the fiscal stimulus proposals to address the crisis caused by the pandemic with a plan that includes fewer cash transfers, something that has been considered "unacceptable" by the Democrats.
The offer presented by the Secretary of the Treasury Steven Mnuchin, is for a total of $ 918,000 million; and it has a direct transfer to citizens of $ 600 dollars, below the $ 1,200 contributed in the previous stimulus package; but withdraw the additional funds for the unemployed.
Meanwhile, Republicans and Democrats in Congress are currently debating a $ 908 billion plan, after months of deadlock in negotiations.
That figure is halfway between the last of the Democrats of $ 2.4 trillion and that of the Republicans, of $ 650 billion.
The plan has the backing of the president-elect, Joe biden, who will take office on January 20, but who has already warned that it will only be "a first step" and will require additional support given the magnitude of the crisis caused by the pandemic.
The US is the country in the world hardest hit by the pandemic with more than 15 million infections and more than 288,000 million deaths, according to Johns Hopkins University.