New York :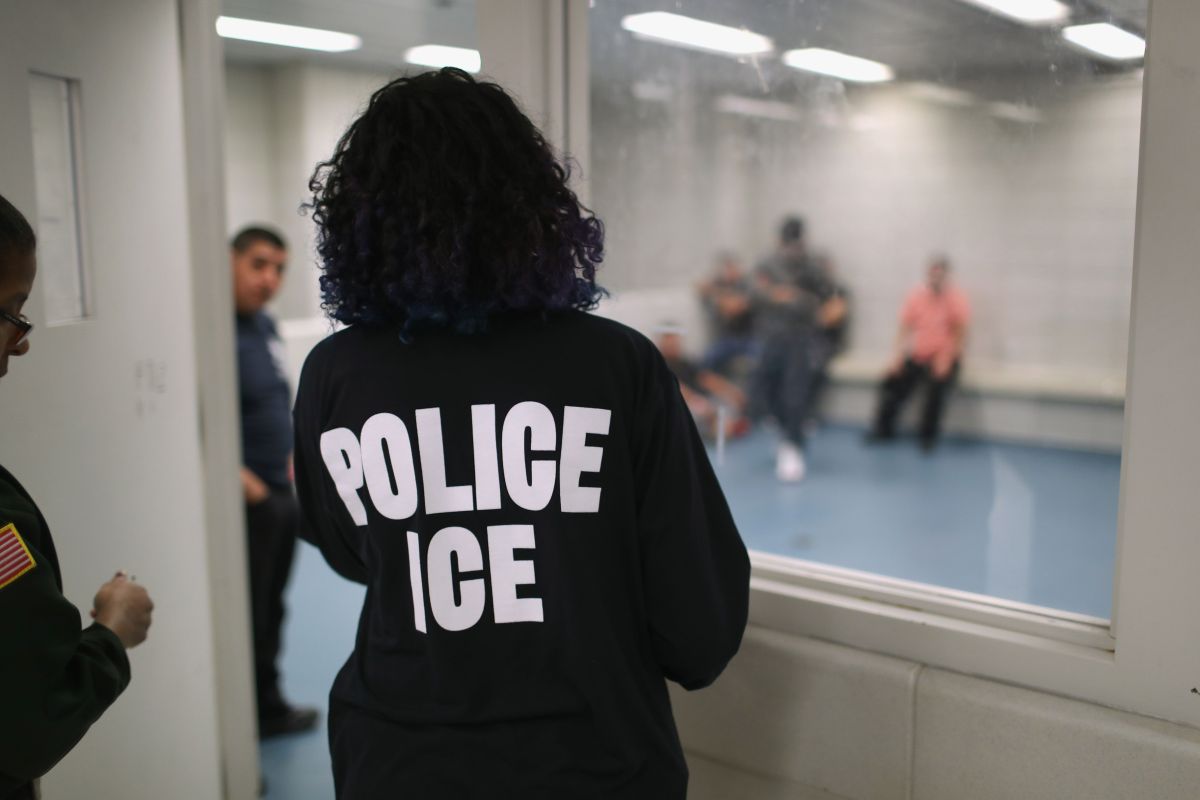 At least eight immigrants are on hunger strike.
Photo: John Moore / .
Latino immigrants in a detention center in Bergen, New Jersey, who have been on a hunger strike for 22 days due to the conditions of their confinement, assure that they will maintain the measure until they are released "or we die of hunger", and have reported that the Immigration and Customs Control Service (ICE) threatened to force them to eat.
"We are not criminals for ICE to treat us the way it is doing. He puts us in the same uniform as other prisoners convicted of many crimes and we are not that kind of person ", says the letter signed by eight Latino immigrants on hunger strike and posted on Twitter.
They add that although they do not consider themselves "better or less than they (the sentenced), we believe that they should treat us in a better way because we are not paying any sentence; the only crime we have committed is to be undocumented immigrants with the desire to help our family in our countries ".
They add that as parents they have the right to be with their children, "and this is what drives us to continue the strike."
The immigrants They began the strike demanding that they be allowed to return to their families either with electronic shackles or on bail due to fear of contagion of COVID-19 in a crowded prison where several have pre-existing health conditions that make them more vulnerable.
According to the letter, the ICE asked them to end the strike because to let them go they need to be in good health, but they say it was a false promise.
They also claim that on December 4 they received a call from a prison lieutenant to collect their belongings, "and we were happy thinking we were going home" but, according to the immigrants, the intention was to move us to older cells.
They indicate that the person in charge of the detention center, whom they identify as Lilliam Rosario, informed them that they would not be taken anywhere else.
"That is why we are not going to eat until they give us our freedom or we die of hunger because there are already many times that ICE has lied to us", they assure in the letter headed by Carlos Colindres Gomez, and affirm that what they do is in response to "all the violations that Immigration has done against us."
Specifically, they highlight that there are people detained for 2 or 3 years without any of them having committed a crime and they warn that those who are on hunger strike face various health problems, "but ICE has not cared."
They claim that they were threatened that, if they did not give up the strike, they would be tied to the bed and intubated to feed them.
They also ensure that one of the detainees was "physically and sexually abused" by guards at an Essex County detention center in Newark, NJ, who stripped him, beat him and yelled racist insults, for which he also joined the hunger strike in Bergen.
"The ICE only comes to ask us to eat and threaten us saying that what we are doing is not going to work for us to let us leave," they say.