New York :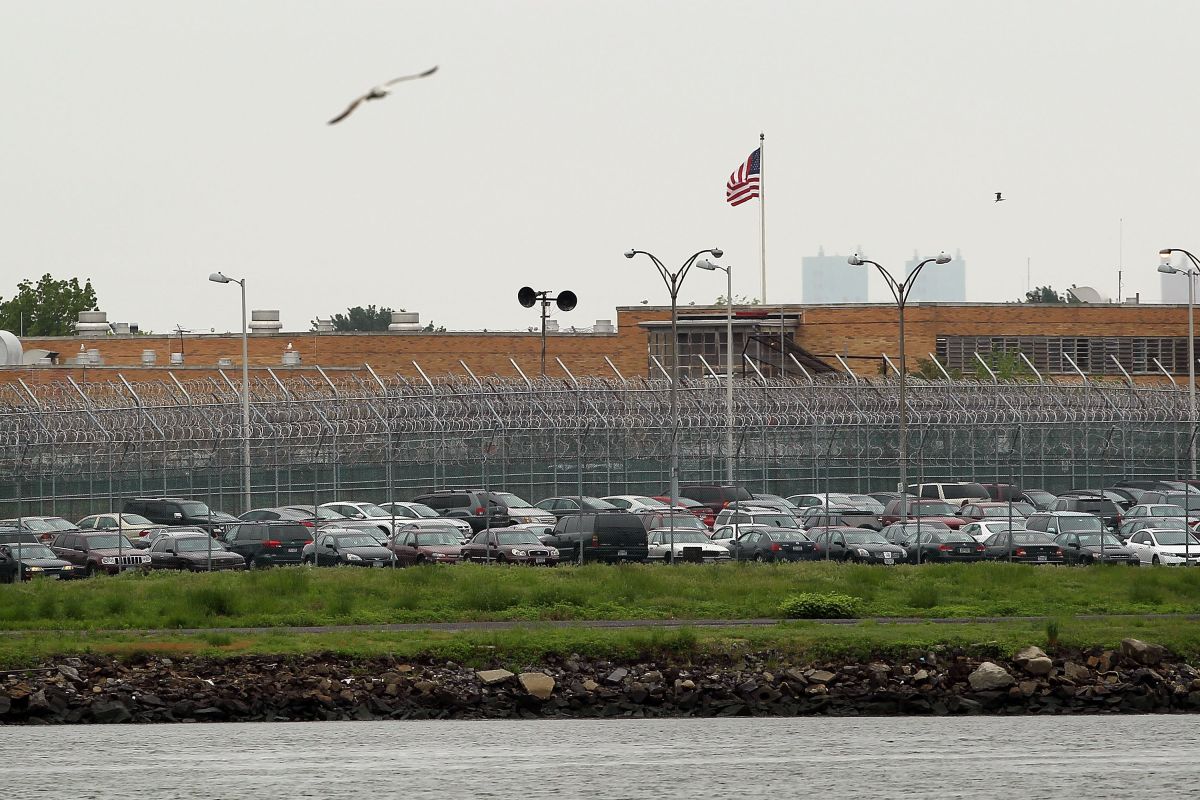 NEW YORK.- The rapidly increasing rates of infections with the SARS-CoV-2 virus caused by COVID-19 in city jails is increasing pressure to immediately facilitate the release of New Yorkers, especially those most vulnerable to the illness.
This Monday through a letter, the Legal Aid Society asked Mayor Bill de Blasio and the five district attorneys of New York City to order the release as new data show that the pandemic is increasing again at rates similar to those observed at Department of Corrections (DOC) facilities earlier this year.
"COVID-19 is increasing in Rikers Island and other local jails at a rate that earned these facilities epicenter status earlier this year, infecting dozens of incarcerated New Yorkers and correctional staff alike," said Tina Luongo. , attorney in charge of the criminal defense practice of the Legal Aid Society.
In a recent analysis of COVID-19 reports, Legal Aid found that, for months, there have been one or two reported infections apparently isolated among DOC and Department of Correctional Health Services (CHS) staff each week. Recently, however, a report from the New York Board of Corrections revealed 31 new staff infections in a single week.
That same study established that as of November 7, there were only seven living areas assigned to COVID-19 patients in which 96 people were housed in DOC facilities. By November 27, that number had skyrocketed to 33 COVID-19 assigned units housing 759 people.
"The de Blasio Administration and New York district attorneys must act now to prevent a repeat of the unacceptable rate of COVID-19 infection that New York jails saw last spring. Lives will be lost if the leaders of our city do not act immediately and decisively, "Luongo insisted.
In just one week, according to Legal Aid, the number of people in exposed housing units tripled. The problem has reached almost every facility.
CHS data shows that reported active infections among those in custody increased exponentially in the past two weeks, from 2 active infections on November 17 to 18 on November 29.
Adding more fuel to the fire, the population in prisons has increased rapidly in recent months and is now comparable to pre-pandemic levels. As of November 27, the total population in the DOC was 4,805 people, the same population as at the end of March, a population that the City recognized was too dangerous and needed to be incarcerated.
According to Legal Aid, the DOC has created dangerously high levels of density in living areas, in flagrant violation of public health standards: 66% of dormitory units and 60% of cell units remain for above 50% of capacity, and 34.5% of drives exceed 75% of capacity.
Of the ten facilities in operation as of November 27, seven of them have units at 90% or more of capacity, with units at six facilities at 100% capacity. Operating facilities in this way when an outbreak arises in the community and within prisons in general is unacceptably dangerous, the advocacy organization said.
The document sent to the mayor and district attorneys advocates, firstly, asking De Blasio to reestablish and expand his commitment to free the people who are currently serving sentences in the city's jails; for district attorneys to work with advocacy organizations to consent to the release of vulnerable individuals currently on bail; and prison officials facilitate these processes by identifying currently incarcerated individuals who are medically vulnerable to serious consequences should they contract COVID-19.
Infection is four times higher in prisons
Meanwhile, the National Commission for COVID-19 and Criminal Justice released a report on Tuesday stating that coronavirus infection rates remain almost four times higher in state and federal prisons than in the general population.
"COVID-19 deaths and infections in state and federal prisons continue to substantially exceed rates in the general population, driven by an increase in new outbreaks spreading through correctional facilities this fall," the study said. .
Based on data through mid-November, the study of prisons, conducted by Kevin Schnepel of Simon Fraser University, found that COVID-19 case rates in prisons are 3.7 times the national rate, with 12 out of 100 people in prison infected or recovering from COVID. -19, compared to three out of every 100 of the country's residents. That disparity ratio is similar to the 4.1 figure reported in August.
Likewise, the death rate from COVID-19 in prisons was 2.04 times that of the general population after adjusting for age, sex and race / ethnicity of incarcerated people, practically unchanged from 2.1 times highest in August. That means 721 of the 1,412 COVID-19 deaths reported among people incarcerated as of Nov. 13 were above expectations based on demographics, highlighting the vulnerabilities of people behind bars and the challenges of containing the virus in prisons.