New York :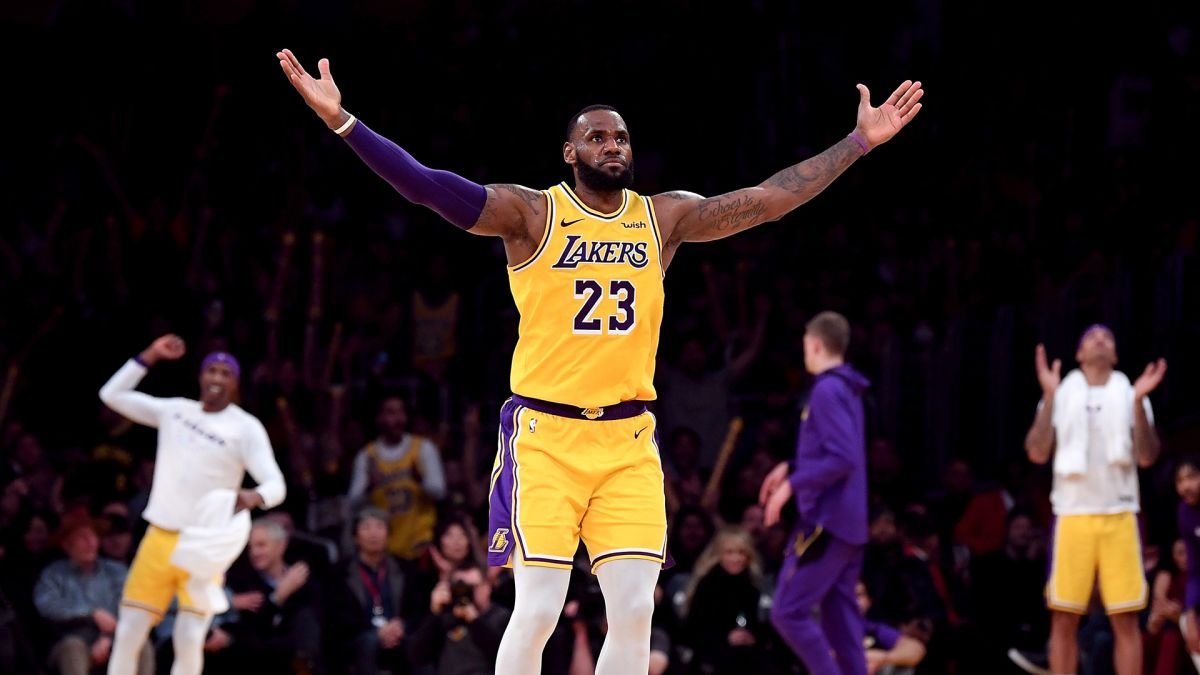 Los Angeles Lakers and NBA star LeBron James was chosen as the 2020 Athlete of the Year by Time magazine.
James, whose great goal is to become the best player of all time in the NBA, guided the Lakers to a new champion title, the seventeenth in team history, but the first since 2010 when Kobe Bryant and the Spanish Pau Gasol shone.
The success of Lakers under the leadership of James occurred during a special and reduced season that had to be concluded in the 'bubble' of Orlando due to the coronavirus pandemic.
It was also James' fourth professional title and fourth Most Valuable Player award (MVP) of the Finals, distinctions that made him the first NBA player to win the award with three different teams. Only Michael Jordan, with six titles, has more.
Since then, James has extended his contract with the Lakers. He signed a new one for two years and $ 85 million, which will also allow him to have the opportunity to play with his oldest son, Bronny James, who is currently in high school.
The cover of Time features a painting of James by 14-year-old Tyler Gordon.
After nearly two decades in the NBA, LeBron James has fully embraced that his talent on the court is a means to achieving something greater off it. And this year, more than in any before it, he showed why he is unrivaled in both #TIMEPOY https://t.co/E4w7FUmctj

– TIME (@TIME) December 11, 2020
James, 35, has been one of the leading voices in sport speaking out against racial injustice and police brutality, and prior to the November US presidential elections, he promoted voter registration and created the organization "More than a vote," in an effort to combat the racist voter suppression system.
The group consists of Featured black athletes and entertainers who used their social media channels to encourage and educate his supporters on how to cast their vote for this year's election.
"He is not only the best player," tennis champion Naomi Osaka told Time. who wore masks honoring victims of racial violence during his race to the US Open title last September, "but has the most powerful voice."
For his part, the Formula One world champion Lewis Hamilton, another athlete who spoke out against social injustice, also told Time that "when I saw across the pond that another elite athlete was also fighting for similar causes, I knew, okay, I'm not alone here."
Last year the Time award went to the United States women's national soccer team after winning the World Cup from France.
It may interest you:
LeBron James celebrates Joe Biden's triumph over Trump with epic montage