New York :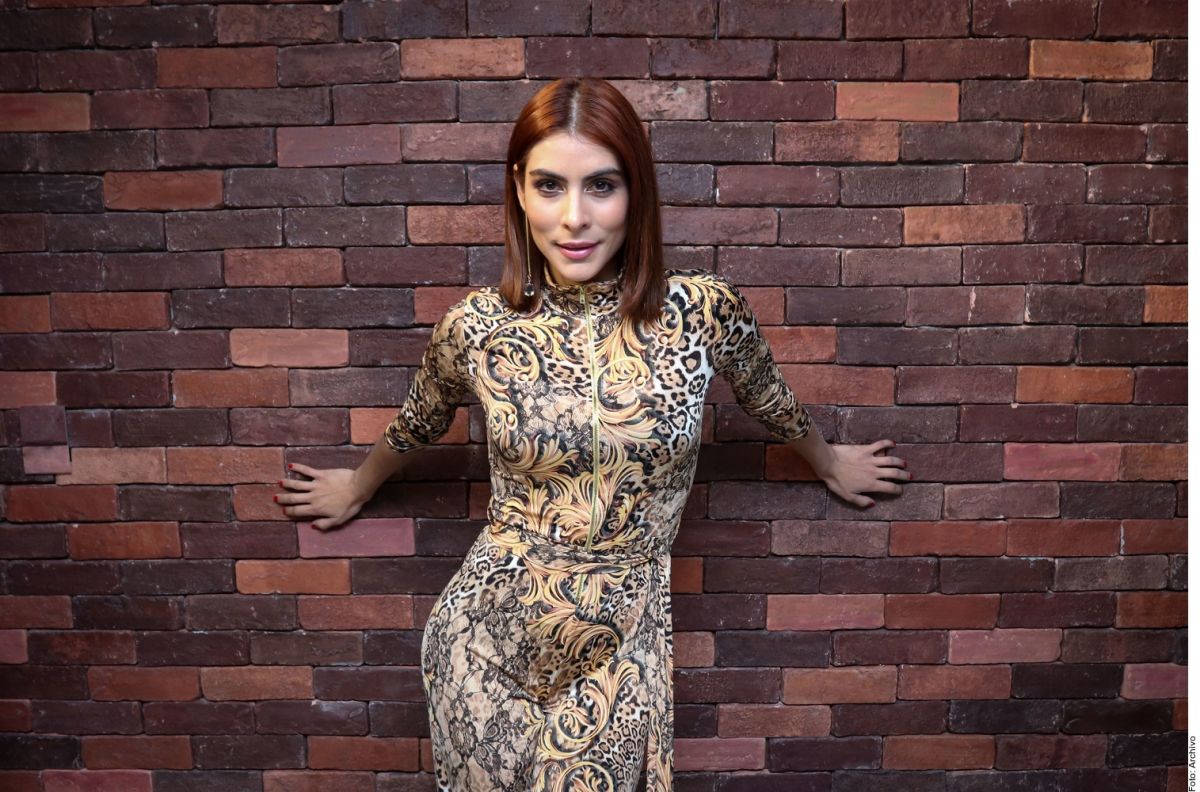 Before the pandemic, Maria Leon she was one of those who preferred to "Ask for Permission"; in half confinement and with distant sightings of a vaccine and towards a new normal, he says that he already prefers to apologize.
"I no longer want to do anything. With this pandemic it has been the issue of not being able to go out, of not being able to meet people, and even worse, kisses and hugs are forbidden, let alone being with someone.
"My new song goes out there. It is based on our not asking permission to do things because this life is so short and we have nothing insured. So yeah ya I'd rather ask for forgiveness than permissionBecause before it was not like that at all, I have changed a lot, "María said in an interview.
This is because that is the name of his new single "Request Permission", in which he collaborates with Edwin Luna and La Trakalosa and which comes after the success of "Perro Amor", "Locos" and "Se Te Salió Mi Nombre".
"And no, it has no dedication, I dedicate it to me, to all the people who are left with the desire to do things," he emphasized.
Former member of Playa Limbo and Té de Tila, a group with which she debuted together with Ana Brenda Contreras 18 years ago, the 34-year-old from Jalisco said she is very satisfied with the reception her new song has had, which premiered a few days ago .
"It was very exciting to do the song. Everything separately, first. La Trakalosa in Sinaloa, Edwin in Monterrey and I here in Mexico City. We recorded remotely and with a great equipment.
"My only trip that I have made during the pandemic was to Monterrey to record the video. There was a powerful, horny, fun vibe. The idea is that it be danceable, that we enjoy it in these heavy quarantines. We wanted to lighten the situation and with music we do it ", he spoke.
Actress of Today I Can't Get Up and Chicago, the Musical, León declined to give a positive answer to the question of whether she is single or not, since lately she has been linked to actor Carlos Ferro.
"I really enjoy (this lonely stage). I really enjoy the post-heartbreak I had a couple of years ago. I have had a great time, I have fallen in love, I have fallen out of love and I live everything with intensity. I have some 'tururú' out there. Today there is no time for anything, that of getting to know each other in (apps), in networks, it makes me so impersonal, no, we'll see what comes next ".
León, who has exploded social networks for his exotic dances and the sensuality that he exudes in various photos, said that to spend the festivities of Christmas Y New Year he will go with his parents to a beach house.
"It is that we have been locked up at home, this year I have not gone to Guadalajara. I do miss the house where I was born, my surroundings, everything, but since they have also been locked up, we will have a different celebration. Very careful and with all the protocols, but we are going to another place ".
After giving the self-concert a few weeks ago with Benny Ibarra and Paty Cantú, María crosses her fingers so that in 2021 the entertainment world can return to normal and thus be able to continue giving live concerts, such as the one scheduled for October at the Metropólitan Theater.
Keep reading: María León's dog used the actress's butt as a pillow and caused a sensation on Instagram