New York :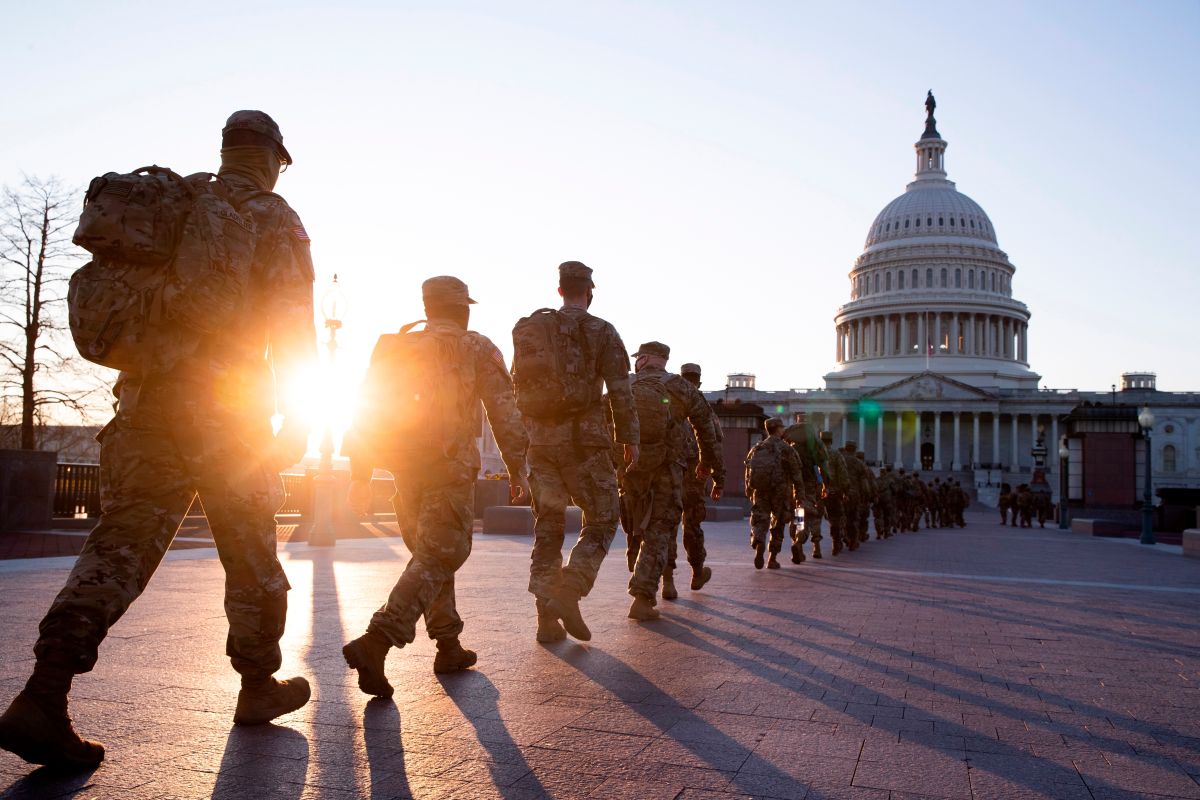 Members of the US National Guard gather on the east side of the Capitol in Washington.
Photo: Michael Reynolds / EFE
SAN JUAN- More than 200 soldiers from the Puerto Rico National Guard will travel from the island on Friday to join the 20,000 officers who will provide security next January 20 at the inauguration of the president-elect, Joe Biden, in Washington.
This was reported this Thursday by Adjutant General of the Puerto Rico National Guard, José J. Reyes, on the deployment of these soldiers, members of the 92nd Brigade of the Military Police of the National Guard.
Soldiers are expected to depart from the Muñiz Air Base, base of operations of the Local National Guard, in Carolina, municipality adjacent to San Juan.
So far, the maximum number of soldiers to be deployed since this weekend has been established at between 10,000 and 15,000, many of whom were quartered last night inside the Capitol, which on January 6 was attacked by a violent mob of supporters of the outgoing president, Donald trump.
At the moment, there will be 10,000 troops deployed to Washington this weekend, double the entire current US military presence in Afghanistan.
Hundreds of soldiers sleep on the ground
For the first time since the Civil War (1861-1865), several hundred soldiers were quartered inside the Capitol, where they had to sleep on the marble floors and corridors, surrounded by the sumptuousness of the legislative headquarters.
Washington authorities have been forced to call in units from the Maryland and Virginia National Guard, neighboring states, as well as a rapid reaction force specialized in riots.
On January 6, while the two houses of Congress met to certify Biden's electoral victory, a violent crowd stormed the Capitol, taking it for several hours and resulting in four deaths among the protesters, one of them due to gunshot wound, and from a policeman by a blow to the head.
Trump instigated the crowd in a previous speech in front of the White House. In some cases, some of the participants had already notified their intentions on the internet.
Faced with the riots, the House and Senate sessions stopped, but in the evening they ended up certifying Biden's victory in the November 3 elections.
According to Defense Department sources consulted by the Washington Post, the final determination of the forces that will be needed in the capital during the inauguration will depend on the requirements of the Secret Service, in charge of presidential security.
Trump has already said that he will not be present at Biden's swearing-in ceremony.