New York :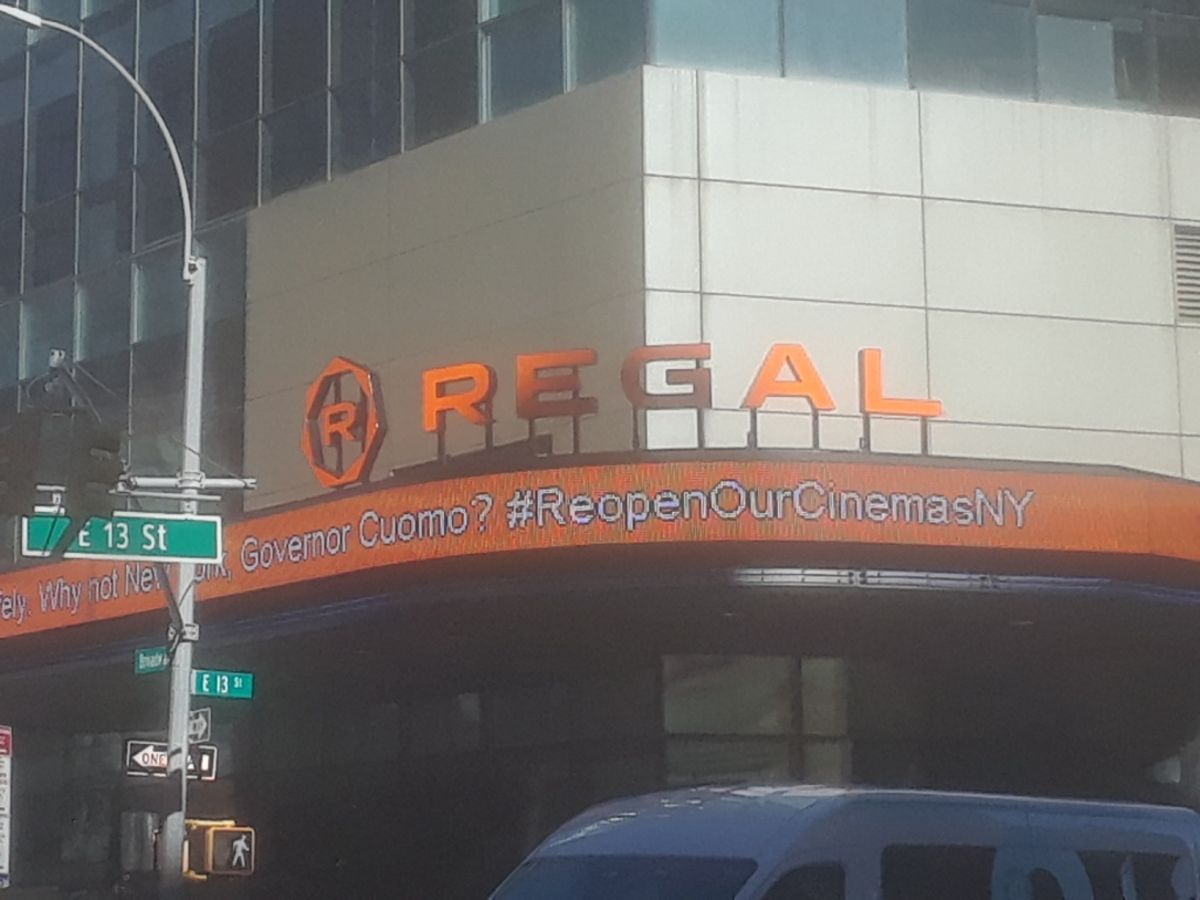 A long year of closure ends
Photo: Andrés Correa Guatarasma / Courtesy
After a year closed by the pandemic, movie theaters will be able to reopen on March 5 in NYC, the only city in New York state where they are still closed.
The measure applies to 25% of the room capacity or a maximum of 50 people per screening, whichever is less, Gov. Andrew Cuomo said during a telephone press conference yesterday. Masks will be mandatory and seats will be assigned taking into account social distancing. It will not be required to present a negative test for coronavirus, as it does in stadiums for sporting and musical events from today.
Ten days later as of March 15 the wedding and event rooms can also resume operations by 50% of its capacity or up to 150 occupants, Cuomo detailed, while the progressive reopening continues in parallel with the vaccination, including the Metro that since yesterday has been operating 22 hours a day.
But other big industries in the city, with a high impact on tourism and gastronomy, remain closed until at least the fall: Broadway and the opera. In this case, the reopening is more complicated because they are expensive productions and the profitability of the box office cannot be guaranteed if there are restrictions on the size of the audience.
Patrick Corcoran, vice president of the National Association of Theater Owners (NATO), applauded the announcement about theaters. "New York City is an important market for going to the movies in the United States. The reopening gives film distributors confidence to set and celebrate their theatrical release dates and is an important step in the recovery of the entire industry", Said quoted by New York Post; and stressed that no coronavirus outbreak has been traced in any room in the country.
For months now, the owners of the world's largest cinema chains have pleaded with Governor Cuomo to authorize the reopening of theaters in NYC, claiming that The New York market is so large that the state shutdown alone was influencing a studio's decision not to release movies, claimed Global Cinema Federation (GCF).