New York :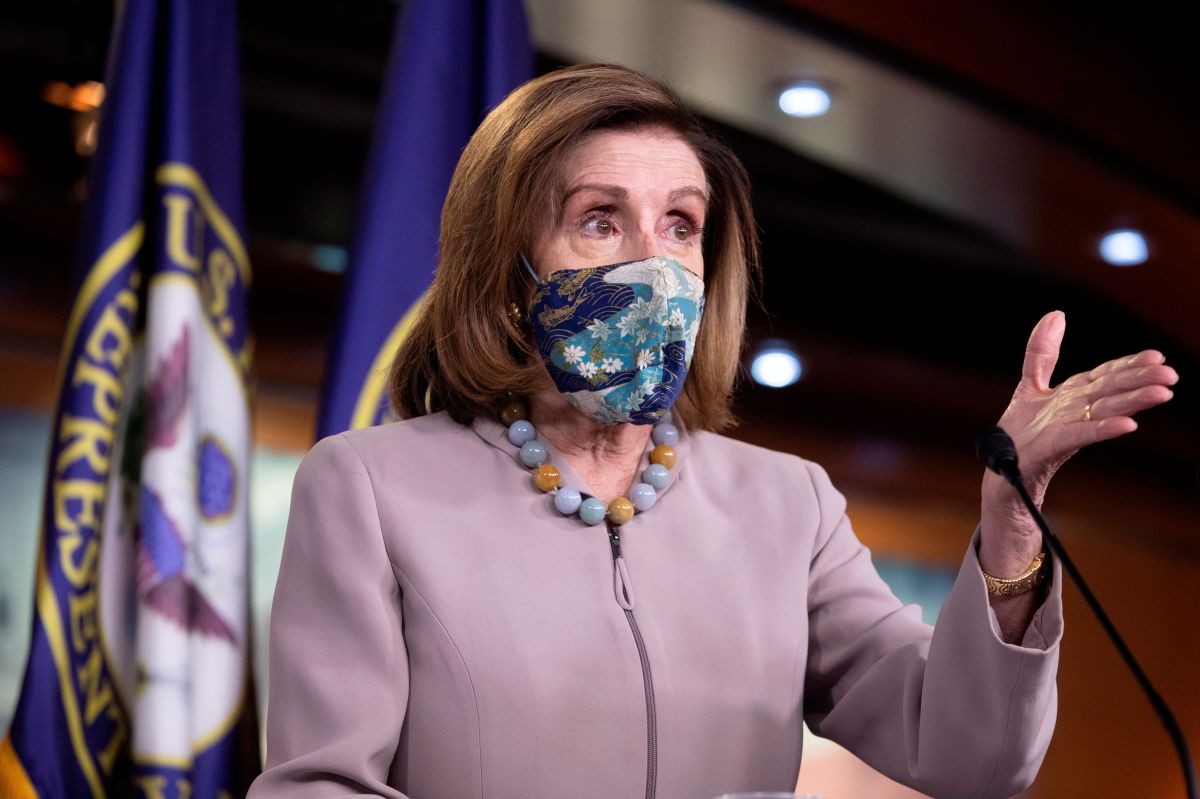 In a conference this Friday on Capitol Hill, the Speaker of the House, Nancy Pelosi, highlighted the rise in cases of coronavirus in the United States.
Photo: Michael Reynolds / EFE
Speaker of the House of Representatives, Democrat Nancy Pelosi, said this Friday that congressmen should not abandon legislative work until they approve a piece of legislation on economic stimulus.
In an exchange with reporters this Thursday on Capitol Hill, the House Majority Leader said: "We cannot leave here without a piece of legislation."
Both Pelosi and her Senate ally Chuck Schumer endorse the bipartisan stimulus draft presented in the Senate, valued at $ 908 billion.
"I have great respect for the bipartisan group of people who are involved in the conversation about this measure," added the Democrat who described the measure as an "supplemental emergency" or a first step. "It is a smaller measure that we believe is what the country needs," he added.
However, the leader of the Republican majority in the Senate, Mitch McConnell maintains reservations about the project to the point that yesterday in plenary session he called the attitude of the Democrats "bizarre" and "schizophrenic".
Until early last week, Pelosi and other Democrats backed a law that would involve an investment of at least $ 2.2 trillion.
Two thorny issues
The priority for this group is the national coronavirus screening strategy and funding for states and local governments.
In the case of leaders like McConnell, the focus is on the issue of protections against lawsuits against businesses and study centers for the management of COVID-19.
In both instances no agreements have been reached.
In that sense, McConnell said this week that it would be best to leave these issues out of the negotiations.
The new White House proposal
Negotiations got complicated this week after the Secretary of the Treasury under the current administration, Steven Mnuchin, will present Pelosi with a new plan that includes $ 600 stimulus checks, but no provisions for more unemployment benefits.
The bipartisan measure that serves as the main draft in legislative negotiations does not include stimulus checks, but does include provisions for weekly unemployment assistance of $ 300 for about four months.
Both Pelosi and Schumer scrapped the $ 918 billion proposal and deemed it "unacceptable" as it eliminates the additional $ 300 a week contribution for the unemployed until the end of March.
In addition, in joint statements, the duo classified the latest proposal from the Trump Administration as an attempt to obstruct the negotiations.
"(The White House proposal) must not be allowed to obstruct the bipartisan talks currently underway in Congress," both Democratic leaders said in a statement.