New York :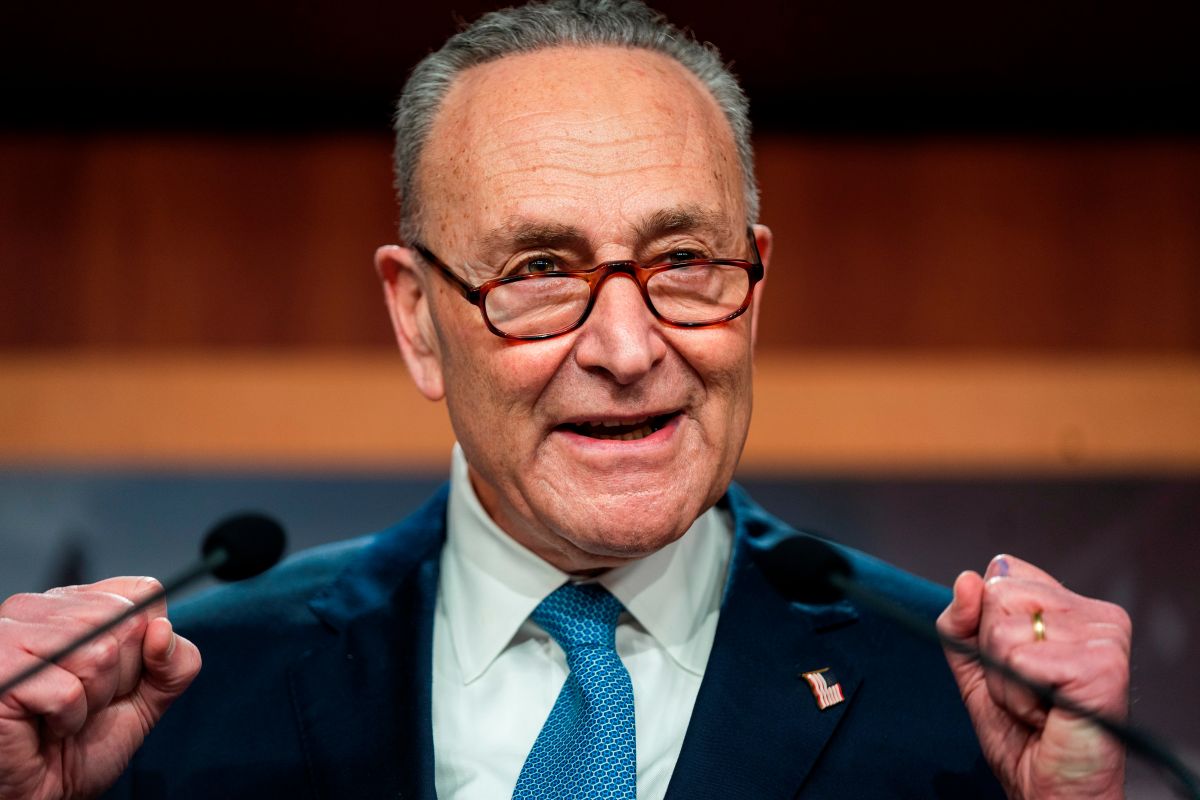 Senate Democratic leader Charles Schumer said there will be new financial aid soon.
Photo: JIM LO SCALZO / EFE
Although the Democratic leader in the Senate, Charles schumer, confirmed that his bench will press for $ 2,000 grant, there are doubts about the accuracy of his words, due to the advance of $ 600 dollars that IRS continues to distribute.
Experts in finance and economic policy also note that the Democrats, supported by several Republicans, approved the CASH Law, which is an increase from $ 600 to $ 2,000, that is, the sum of $ 1,400.
"We expect growing anticipation that Democrats will seek additional stimulus with a check for $ 2,000 (or at least the remaining $ 1,400).", said Ed mills, investment bank analyst Raymond James, in a report after the Georgia election, CBS News reported.
The president-elect Joe biden is fully on board of the aid plan, even before the elections in Georgia he tweeted about it, stressing that it was not a political issue, but about helping families.
The debate over $ 2,000 isn't some abstract debate in Washington. It's about real lives.

Hardworking Americans need help, and they need it now.

Georgia – you have the power to make it happen. Vote pic.twitter.com/yFBBk1YAEm

– Joe Biden (@JoeBiden) January 5, 2021
The new one financial assistance It would include other benefits for companies and businesses, as well as to face the coronavirus pandemic and, possibly, support for state governments, something that was rejected by the Republicans and the White House.
The amount could range from $ 1 trillion to $ 1.5 trillion., according to Heights Securities analyst Hunter Hammond.
On the timing, Senator Schumer said the funds would be approved as "the first action" of the new Senate and, considering the backing of President-elect Biden, would be signed into law after January 20.
However, analysts point out that the current stimulus package of $ 900,000 million dollars is still in distribution and the supports extended until March, which could serve as a calendar for a new project of direct assistance to families.
"An improved stimulus package would probably arrive in March", CBS quoted Hammond and Mills. "That's because the most recent relief measure extended unemployment programs through mid-March, putting pressure on Congress to act on additional financial support before that limit."
The project must also include unemployment benefits for millions of Americans.