New York :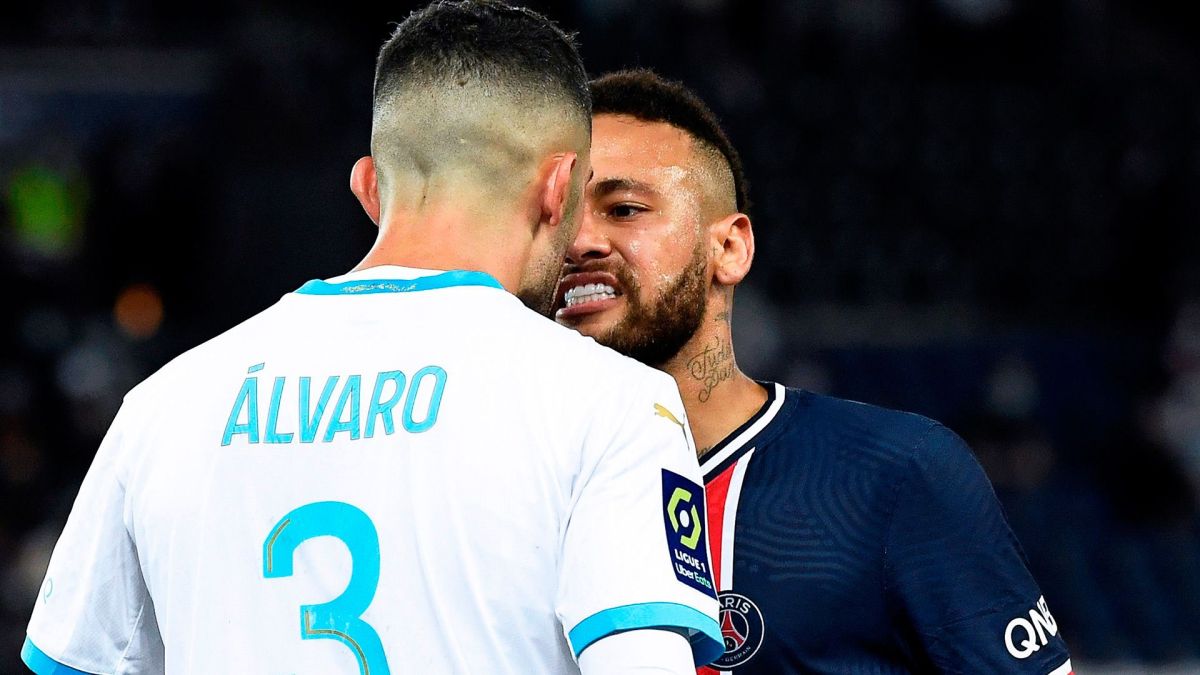 Neymar and Alvaro Gonzalez They held a tough exchange on social media this Thursday, shortly after crossing the field of play last night in the French Super Cup, trophy that the Brazilian's PSG took 2-1 against Olympique de Marseille of the Spanish defender.
Both footballers, who maintained a bitter controversy in September when Neymar accused González of throwing racist insults at him in a match, something that the Spaniard strongly denied, met for the first time yesterday on a pitch.
Shortly after Neymar took the field from the bench, Álvaro González received a yellow card for grabbing his head with both hands.
Today's confrontation was started by Neymar by uploading a photo on Twitter of holding the cup, making fun with his tongue and hands and expressly quoting González: "King Álvaro, right?"
Roi, Álvaro né? 🏆 pic.twitter.com/oUFEdzY6qo

– Neymar Jr (@neymarjr) January 13, 2021
About this match capture Gonzalez answered with another photo of his grip on Neymar: "My parents taught me how to take out the garbage. Come on, Marseille, always ".
Neymar replied: "He forgot to win titles", and González answered him again saying that he will always be in the shadow of Pelé and he did so by hanging a photo of the Brazilian star with his three World Cups: "You will always be the shadow of the king"said the Olympique Marseille defender.
L'ombre éternelle du roi 🧟‍♂️😂 pic.twitter.com/VjbObGR1mh

– Álvaro González (@AlvaroGonzalez_) January 14, 2021
Neymar responded again pointing out that González is the one who is in his shadow and that it is thanks to him that the Spanish player is famous.
This brawl comes after Neymar accused González of calling him "monkey" in September during a league game. The defense attorney denied this accusation and assured that he called him a "fool."
The investigation of the Disciplinary Commission of the French League could not prove anything, so it closed the procedure without sanctions.