New York :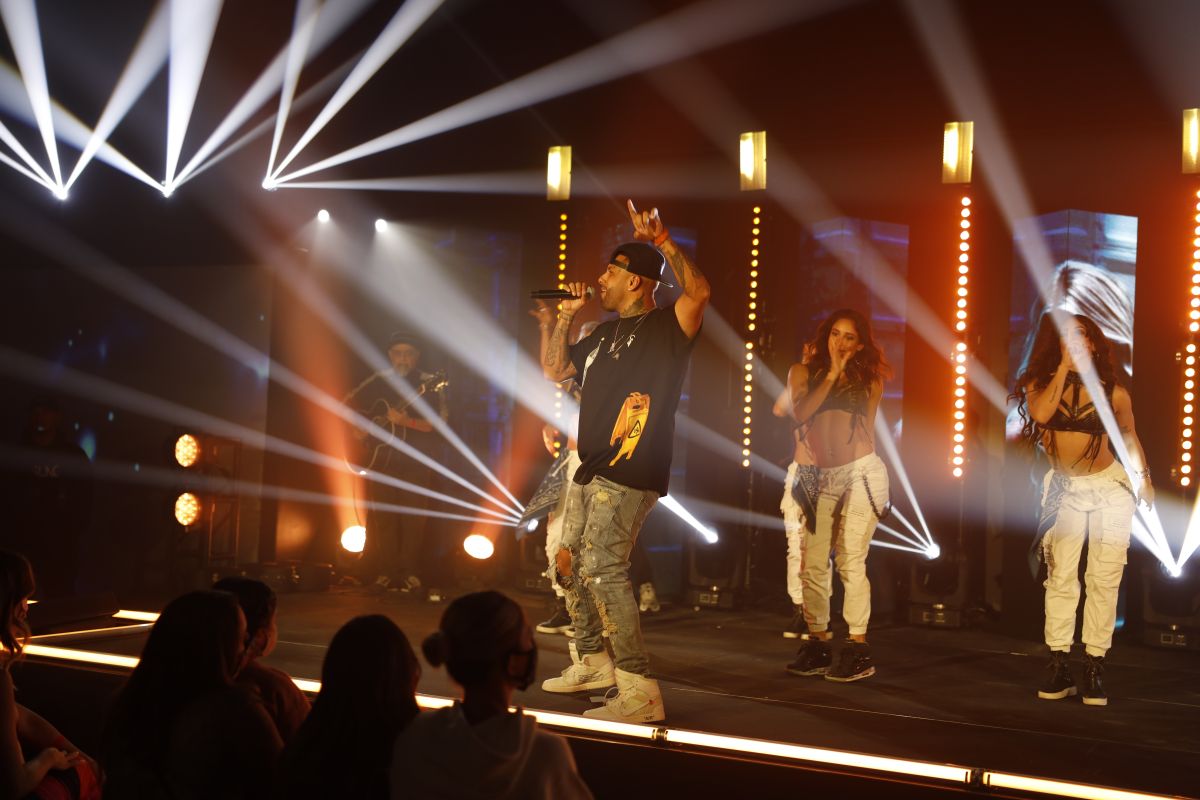 The reggaeton performed on stage at Bardot Live for a special concert.
Photo: Photos: Kevin Quiles / Courtesy
After many months without going on stage, reggaeton Nicky Jam enjoyed the opportunity to do an online concert that this time had the peculiarity of being witnessed by a small group of people.
"I would see two or three colleagues doing shows and he would say to me, 'I want to do that again, feel the love of the public," he said before beginning to sing "Te Robaré", a song he recorded with his "pana", Ozuna .
Last Friday, December 4, Bardot Live (www.bardotlive.com), a new live entertainment venue located in Miami, and the GlobalStreamNow app (www.globalstreamnow.com) teamed up with the Grammy-winning superstar to safely provide fans with a music experience during Miami Art Week, while the concert was broadcast all over the world virtually.
The Puerto Rican artist, responsible for countless hits, pleased the audience with the first live performance of his new single "Polvo", which will be part of the album "Infinity", which will be released in January 2021. The fans, with wearing masks, accompanied him to sing many of the songs that top the popularity charts, such as "Te Boté", "El Perdón", "Travesuras" and "Yo No Soy Tu Marido".
"This is a streaming concert, which is being seen all over the world, but you are making me feel much better. After all that we are going through, we need to feel that we are human again, normal people, that we dress up and perfume ourselves to go out, "he jokingly told the public, who under protective measures, witnessed the show.

Among those in attendance were Jam's fiancee, model Cydney Moreau, as well as Peruvian actress Flavia Laos Urbina, models Cindy Prado and Claudia Sampedro, former cast member of the reality series WAGS Miami, and Bardot Live owners Yunexy. Eloy and Maureen Kragt.
Bardot Live is a live entertainment venue and creative space, located in Miami's Wynwood arts district, that seeks to transform the way people experience music. While GlobalStreamNow is an application that brings live shows to mobile phones, tablets and desktop computers.