New York :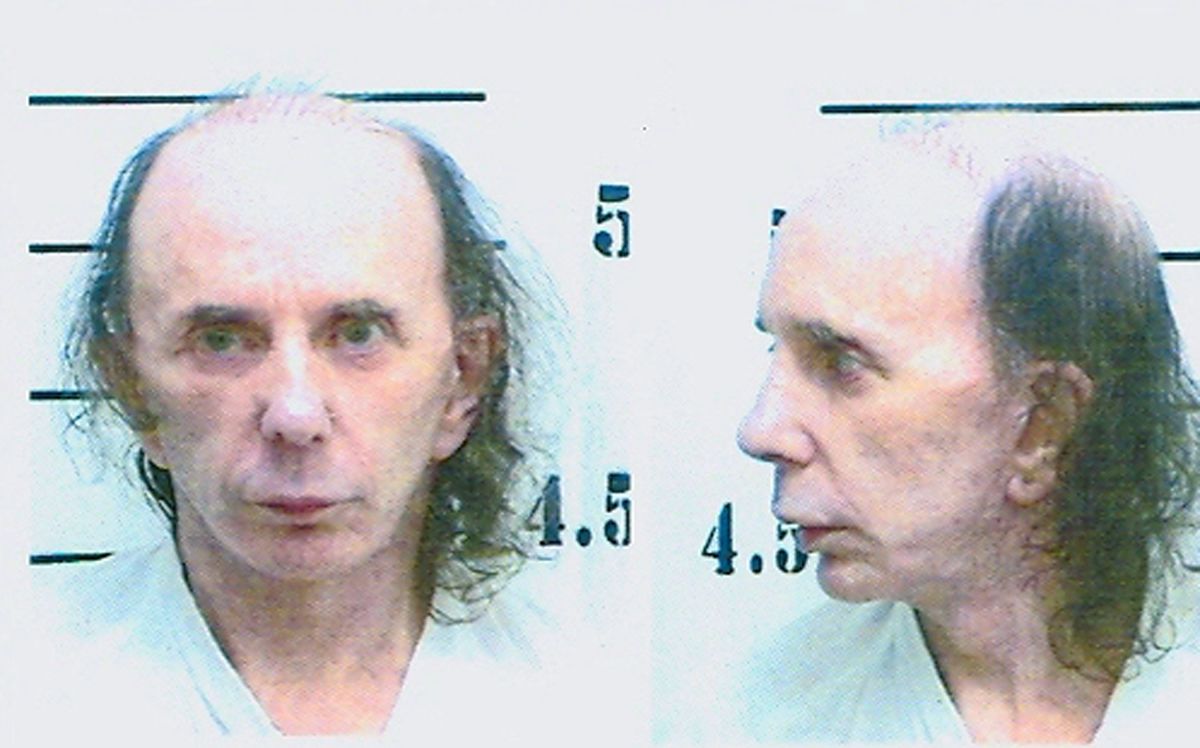 Phil Spector, The legendary music producer of the 60s and 70s, who spent the last years of his life in prison for having murdered actress Lana Clarkson in 2003, died this Saturday of coronavirus.
"Phillip Spector, 81, was declared deceased of natural causes at 6:35 pm on Saturday, January 16, 2021, in an external hospital.
"The official cause of death will be determined by the coroner of the San Joaquin County Sheriff's Office," it was explained in a statement from the California Department of Corrections and Rehabilitation; shortly after, it was reported that the death had occurred due to complications from coronavirus, according to several official media.
According to the Daily Mail, Spector was diagnosed with Covid-19 four weeks ago and was transferred from his prison cell, where he was serving a 19-year-to-life sentence for murder, to a hospital.
The producer recovered enough to return to jail, but relapsed and had trouble breathing; he subsequently returned to a hospital, where he died on Saturday, the TMZ portal reported.
The famous musician developed the so-called Wall of Sound, a special sound technique that has a fierce effect, also dubbed the "Wagnerian approach to Rock 'n roll, popular in the 60s.
He also wrote, co-wrote, and produced acts for artists such as the Ronettes, the Crystals, and Ike & Tina Turner.
He began his career with the production of his first hit "To Know Him is To Love Him"of the Teddy Bears, when the members were still in high school.
From there, his career skyrocketed, producing hits like "Be My Baby" by the Ronnettes and "He's a Rebel" by The Crystals.
In 1969 he produced the Beatles album Let It Be and several solo albums for John Lennon and George Harrison.
By the 1970s, Spector had already produced and placed 18 singles in the US Top 10 for various artists, including Leonard Cohen and The Ramones.
Some of his best songs include "The Long and Winding Road" by the Beatles in 1970 and "My Sweet Lord" by George Harrison in 1970.
On February 3, 2003, he was arrested after actress Lana Clarkson was found shot to death in her home. After a mistrial in 2007, Spector was tried again in 2009 and convicted of second degree murder. He was sentenced to 19 years in prison.
Spector, who was inducted into the Rock and Roll Hall of Fame in 1989, was supposed to be eligible for parole in 2024.
In 2013, David Mamet directed the film Phil Spector, with Al Pacino playing the infamous producer, and Helen Mirren as his lawyer, Linda Kenney.
Keep reading: Vanessa Bryant asks for respect about her duel a few days after the first anniversary of the death of Kobe Bryant