New York :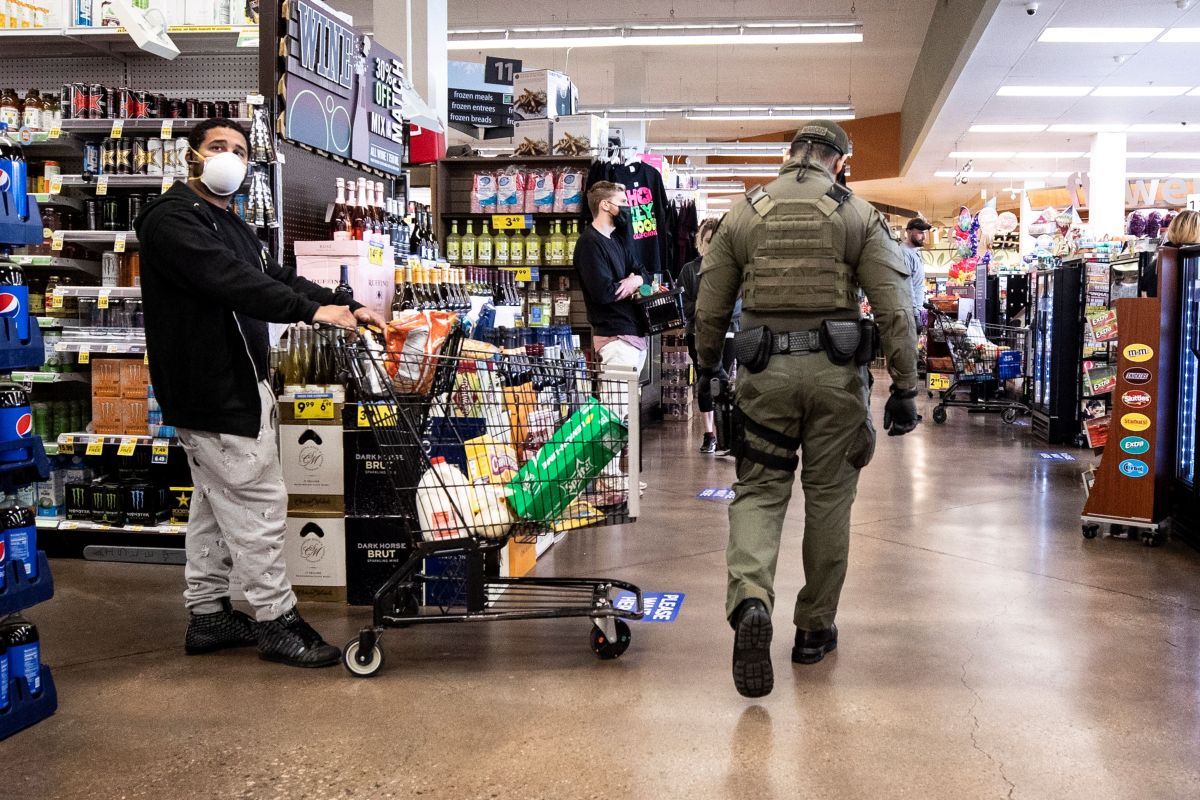 Illustrative image of a supermarket.
Photo: ETIENNE LAURENT / EFE
MIAMI – The Attorneys of Jennifer Susan Wright, the doctor of Miami who was arrested for allegedly attacking and insulting a Hispanic, they denied that she had committed a "hate crime" and pointed out that the accusation "is full of lies."
Wright, 58, an anesthesiologist at the Mount Sinai Medical Center in Miami Beach (Florida), was arrested and later released on bail for assaulting a Hispanic man, who was also insulted with racist expressions and damaged his car.
According to a court document to which Efe had access, the woman faces three charges, including manipulation and assault with prejudice, the latter a serious crime.
"We hope to discredit this disgusting attack against our client, which is full of lies and information twisted to fit someone else's political agenda," says a statement by Carlos González, a defense attorney who denied that the woman committed a hate crime.
In addition to the paradoxically Hispanic lawyer, the Mount Sinai hospital center spoke, which this Monday announced that the defendant "is no longer in charge of patient care" and that the competent authorities have their "full cooperation" in the matter.
The accusation and the charges facing Wright "are unacceptable and contrary to the culture we foster and the mission that guides us," President and CEO Gino Santorio said in a statement.
The woman was arrested last Friday by police officers outside her home in Miami Springs, due to the incident that occurred on January 20 in a supermarket in Hialeah, a Miami-Dade County town and a large Hispanic population.
The Hispanic man, whose identity has not been disclosed, asked Wright, in Spanish and when they were both queuing to pay, to keep a safe distance from COVID-19, a claim that allegedly sparked the woman's fury.
The arrest warrant indicates that after the request of the man Wright began to "murmur profanity", which the Hispanic ignored.
Later, in the parking lot, when the man put the purchase in his car, Wright confronted him and he asked him to control himself. It was at that moment that he uttered a racist insult and said he wanted to get rid of all Hispanics.
According to the police report, Wright also said, "This is not going to be Biden's (President Joe Biden's) America, it's my America" ​​and "we should burn them all."
Later, according to what was published, he scratched the body of his victim's vehicle with his car keys, who at that moment took his cell phone to call the emergency number.
Wright punched him that caused the man to drop the phone to the ground and kicked him as he was picking it up, after which he left the scene, according to that information.