New York :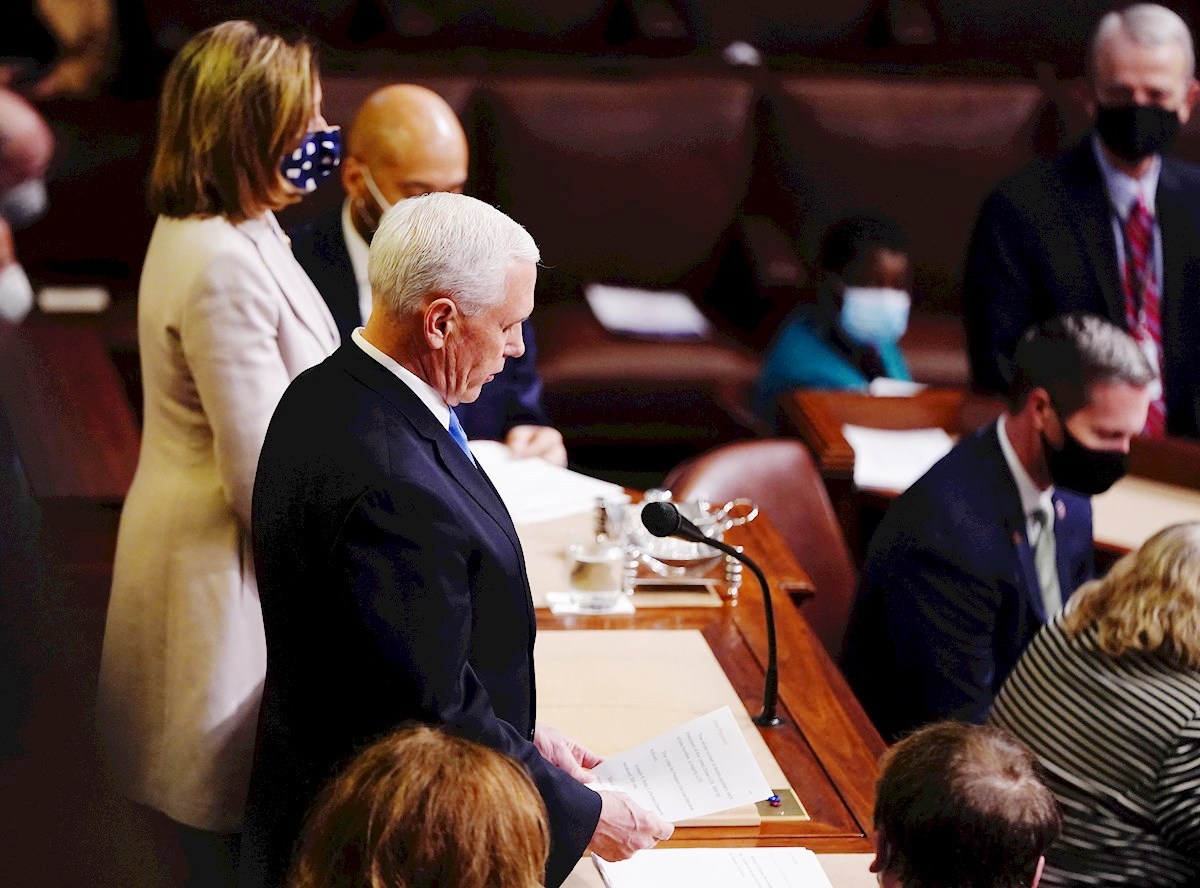 Pence and Pelosi in retaking control of Congress
Photo: JIM LO SCALZO / EFE
Twitter allowed public calls to "hang up Vice President Mike Pence" to become a trend on its platform this morning, hours after President Donald Trump's account was permanently suspended, accusing him of inciting violence.
"Why is this allowed to be a trend?" Criticized journalist Yashar Ali. "I understand that people have been tweeting it to quote some of the insurgents, but it should not be allowed to be a trend."
A screenshot displayed by Ali showed that more than 14,000 Twitter users had already shared the violent request at that time, he reviewed New York Post.
The call against Pence originated during Wednesday's riots in Washington DC, with protesters shouting for the vice president's execution for "Betray Trump", As they razed the Capitol building causing at least five deaths. Hours later, Pence certified Joe Biden's postponed electoral victory early Thursday morning.
A political storm has been unleashed in the country calling for the removal of Trump, after the violence caused by followers of his unproven thesis that there was electoral fraud in November and not recognize Biden as his rightful successor.
WTF why is this allowed to trend?

I get that people have been tweeting it to quote some of the insurrectionists but it shouldn't be allowed to trend. pic.twitter.com/HTlSYnoB5y

– Yashar Ali 🐘 (@yashar) January 9, 2021
Video of the mob chanting "hang Mike Pence." pic.twitter.com/K4EcKK2rab

– American Times Film (@ExportedFromMI) January 9, 2021