New York :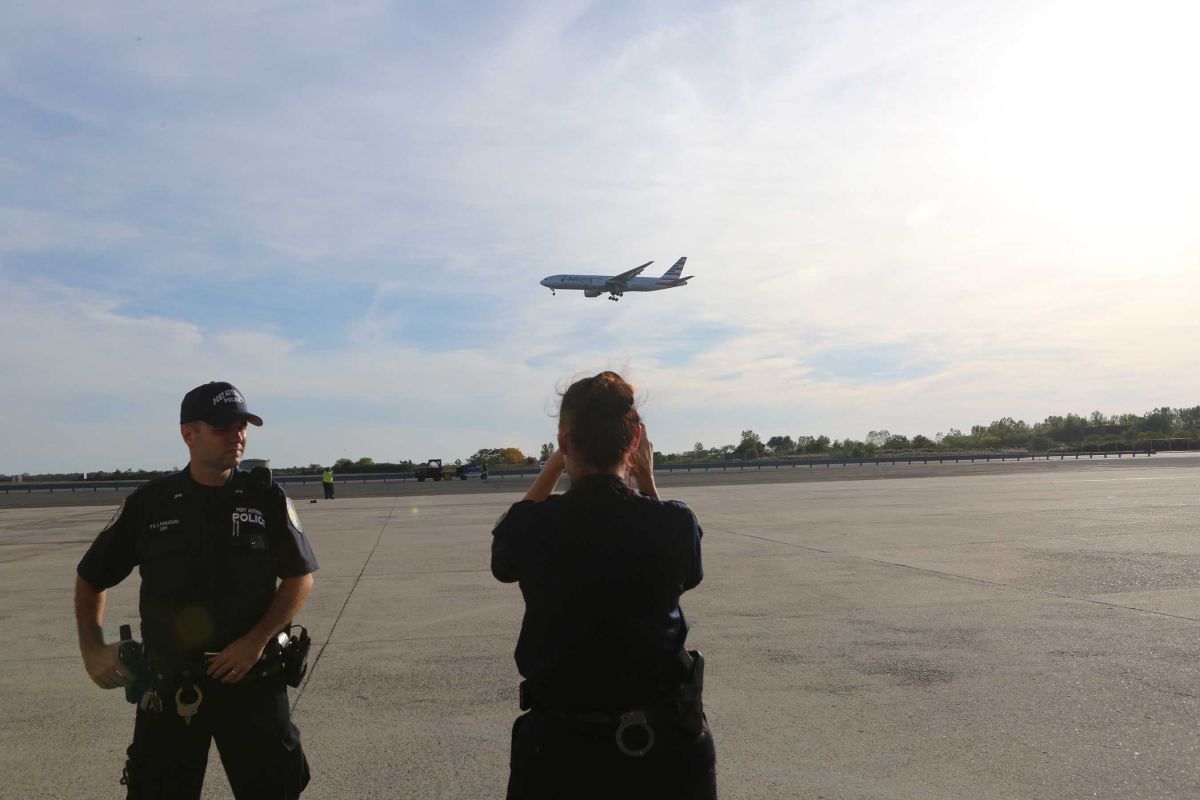 JFK Airport, New York
Photo: Mariela Lombard / El Diario
A commercial flight of the Russian airline Aeroflot was evacuated and searched at New York's John F. Kennedy Airport following reports of a bomb threat, authorities said.
Officers evacuated Flight 102 from Moscow immediately after it landed around 3:46 p.m. Sunday, a representative from the Port Authority of New York and New Jersey (PANYNJ) said.
Police finally cleared the plane at 10:03 pm, reporting that no bombs were found on board. The origin of the suspicion of the possible explosive was not reported.
Airport operations were not affected, but officials closed a trail during the investigation, and the departure flight back to Moscow was also delayed, reported NBC News.
Breaking- 250 passengers on board Russian Aeroflot Boeing B777-300ER aircraft were evacuated due to an alleged bomb threat at JFK airport, New York.

Earlier, the flight had landed safely at John F. Kennedy International Airport at around 8:45 pm GMT.#avgeek #aviation #Threat pic.twitter.com/VUDHLsNcJ7

– FL360aero (@ fl360aero) December 7, 2020